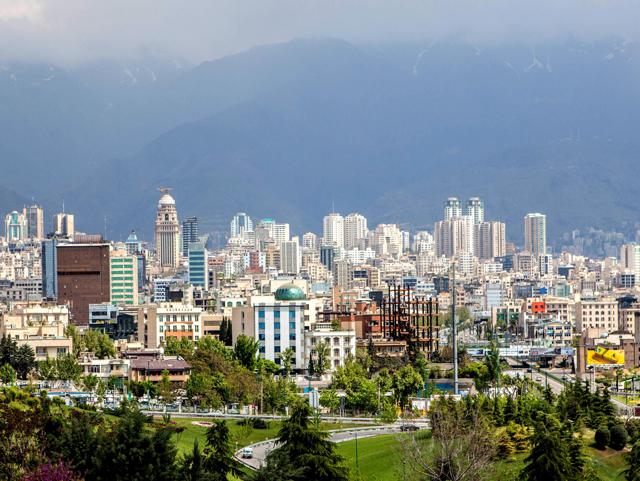 Img 1: Tehran, Iran
As Iran becomes the first major economy to rejoin the world stage since the USSR in 1991 there are an abundance of opportunities for GE (NYSE:GE). Donald Trump said recently in reference to the removal of the Iran sanctions that if Iran was a stock, he would buy it. While a stock called Iran does not exist, GE is a pretty solid bet for investors who want to reap the rewards of billions of dollars in business from Iran. $150 billion in frozen Iranian money is set to be freed up and it along with investor money is set to pour into Iran in the coming years. In this article I look at many aspects of the GE business and the parts of the business that should see the most in benefits, but first here is a little background on Iran.
Iran has a population of 77 million, a population in line with Germany. The country has a strong education system that produces the third highest number of engineers annually behind Russia and the USA and benefits from a strong middle class. Iran holds 10% of the world's proven oil reserves and 15% of the world's gas reserves, enough to supply China for 40 years on proven reserves alone! Besides oil and gas Iran is the largest manufacturer of cars in the Middle East and also exports a large number of carpets, fruits and nuts. The economy of Iran is expected to grow 5% upon removal of the sanctions and ramp up to 8% annual growth within 18 months of the sanctions being removed. Goldman Sachs estimates that Iran will become the 12th largest economy by 2025.
GE Aviation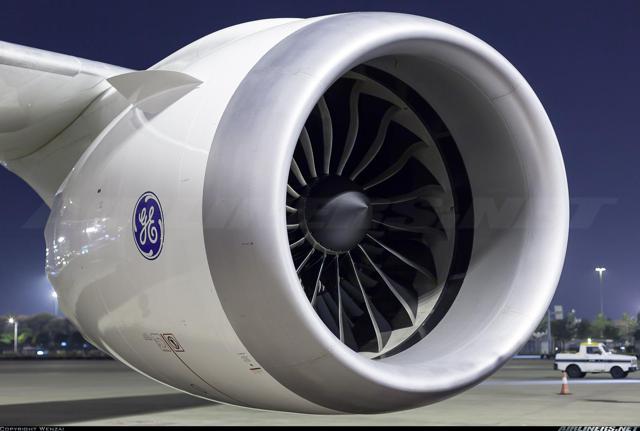 Img 2: A GE jet engine on a Boeing 787
GE aviation is the biggest certain winner for GE in the Iran deal hands down. GE aviation will likely have a role in leasing aircraft to Iran in the near term and selling jet engines on aircraft purchased from Boeing and Airbus in the longer term. As GECAS is the world's largest aircraft lessor they should expect to see some business as Iran seeks to lease aircraft right away to begin their aerospace modernization program. The Boeing 777 and 747 all use GE engines exclusively while the popular CFM engine on the A320 and 737 is a joint venture with GE and the Boeing 787 offers a GE engine along with the Rolls Royce option. GE has described its engine business as lucrative and one of its most profitable. Experts expect Iran to order 400-500 new aircraft in the next 5 years and this has the potential to lead to over 1,000 jet engine sales to GE. At an average cost of around $10 million each, this leads to $10 billion in revenue for GE and that is not taking into account leasing revenues.
GE Healthcare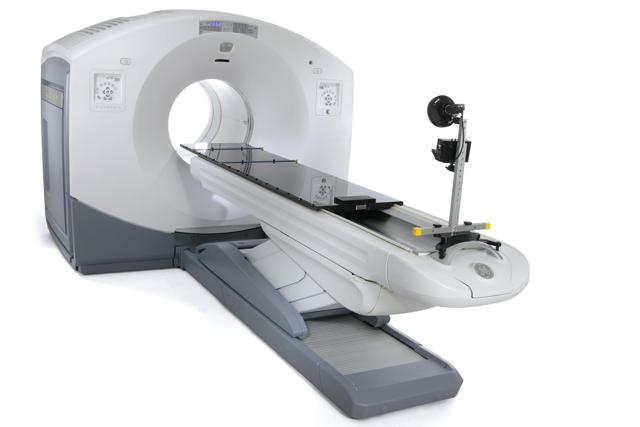 Img 3: A GE Healthcare CT scanner
GE has already had a relationship with Iran in the healthcare field. GE Healthcare was the third largest user of the licence program that allowed companies to do business in Iran despite the sanctions. Healthcare will likely not see the big spike that aviation and other industries will for instance since Iran was allowed to use oil revenues to do business with healthcare companies despite the sanctions. GE Healthcare's history however in Iran will likely have it continue to do well in the country as more money is available for medical equipment and the economy grows.
GE Mining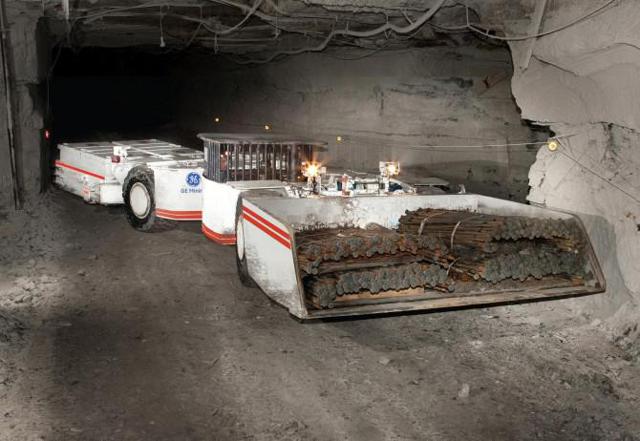 Img 4: GE mining equipment
Iran hopes to attract $15 billion in foreign investment to its mining sector, something it sees as vast but largely undeveloped. While most people focus on Iran's oil industry, the mineral industry in Iran accounts for 7% of the world's total reserves worth between $700 billion and $1.4 trillion. Iran has the largest reserves of zinc, with copper, iron, uranium and lead ranked between 7th and 12th. As this investment in Iran's mining industry takes off, GE should expect to get some business from companies doing mining in Iran.
GE Oil and Gas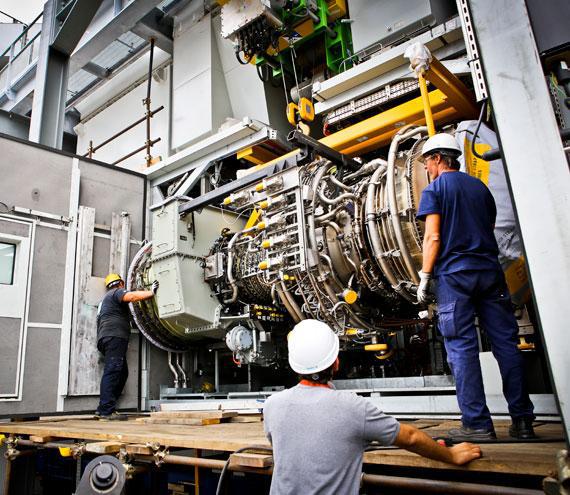 Img 5: GE Oil and Gas equipment
The numbers for investment that Iran needs to make in oil and gas dwarf that of any other industry. An Iranian official has said that between 2016 and 2022 Iran will need to make $150-$250 billion in investment in its oil and gas industry. The official stated that this money will go towards increasing oil, gas, oil refinery feedstock, increasing production of petrochemical complexes, gas export and import, oil well injection and production of Euro III and Euro IV petrol. Iran has stated that despite the low oil prices they will not change Iran's plans as it benefits from some of the lowest cost oil production in the world. GE has a huge portfolio of products and services in oil and gas and should be able to capture a lot of this business. This should also help offset slowing oil and gas revenues for GE in many other parts of the world.
GE Power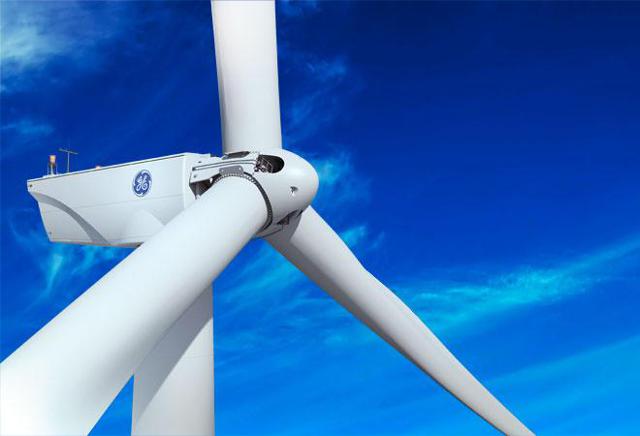 Img 6: A GE wind turbine
GE power is set to benefit from $25 billion the government of Iran expects to invest in the coming years in power generation equipment. Iran has stated it sees its power industry as key to its economic recovery and needs to build enough power generation equipment to satisfy 5% annual growth in power usage expected in the coming years. Before the new sanctions were imposed on Iran in 2011 the country was suffering from occasional power outages so this will certainly be something of importance for Iran. Iran has also stated part of this investment will go towards renewable energy. GE Power with its gas turbine generators, nuclear generators, solar solutions, steam generators, and wind turbines should be able to capture some of this market.
GE Transport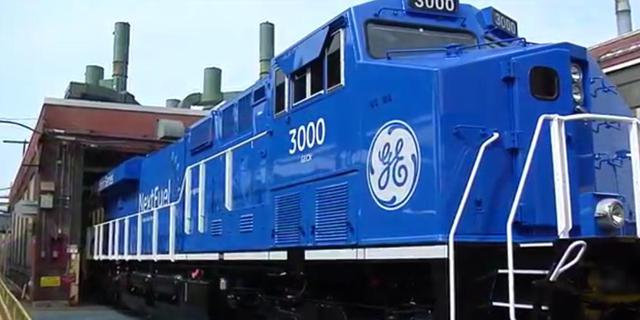 Img 7: A GE locomotive
Iran has stated it expects to invest $25 billion in its railway network over the next 10 years. The investment is expected to extend the length of the railways in Iran from 15,000km to 25,000km as it seeks to make rail a more alternative mode of transportation for Iranians and connect to China's Silk Road railway transport corridor. The country is looking for domestic and international companies to bid on the contracts. While some of this investment will go to high speed rail, GE could benefit from selling Iran locomotives for cargo hauling and railways signage, control and communication products. GE recently signed a $2.6 billion contract with India for locomotives that resulted in them building a locomotive manufacturing factory in India. GE would be in a good position to win locomotive contracts in India with manufacturing nearby in India and a competitive product.
Conclusion
While the potential is enormous it is not without difficulties and GE will be in many sectors competing against a large number of international companies vying to get business in Iran and will also have to overcome large anti American sentiment in Iran. The opportunities for Iran are tremendous to say the least and GE is one company at the forefront poised to benefit big time from the lifting of sanctions. This article covers only the main areas of GE's business that are expected to see over $250 billion in investment from Iran in the coming years, a number just short of General Electric's market cap. Everything from GE Industrial Solutions to GE Lighting could all see smaller benefits from investment in Iran. As of now however, the U.S sanctions on Iran remain and GE can only do business with Iran in the aerospace and healthcare sector. If congress can get itself in order and get the sanctions removed an enormous opportunity is ahead for GE.
Disclosure: I/we have no positions in any stocks mentioned, and no plans to initiate any positions within the next 72 hours.
I wrote this article myself, and it expresses my own opinions. I am not receiving compensation for it (other than from Seeking Alpha). I have no business relationship with any company whose stock is mentioned in this article.