An advantage a small investor has over a money manager with billions in assets is the ability to get high yields from preferred stocks without being trapped into a position by lack of liquidity.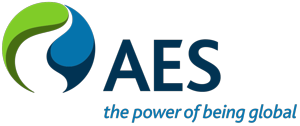 One such stock that has provided attractive income for 17 years is AES-C, a 6.75 percent traditional preferred issued by AES Corp. (NYSE:AES), a global owner of power companies.
The preferred has traded near its par value of $50 for the last several years, barely moving except in line with its quarterly ex-dividend date. Last week, the pattern changed. It went ex on Tuesday and recovered some of the dividend that day, but fell on Thursday, a day when the overall market rose.
The other shoe dropped on Friday. Around noon, a big holder decided to get out - an order of around 30,000 shares caused the stock to plummet $1.50 in 15 minutes - liquidity risk in action.
It recovered some after the selling pressure eased, closing at $47.62, down $0.97, on much heavier-than-average volume of 81,300 shares. That raised the yield to 7.08 percent.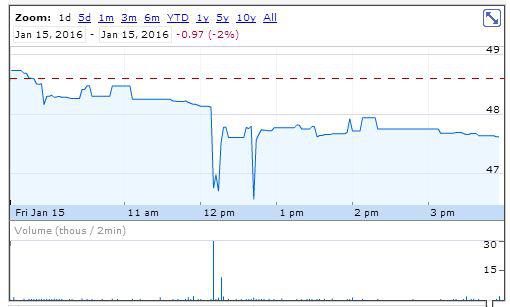 Source: Google Finance
The preferred dividend has been paid on time since the stock was issued in 1999, even during the deregulation-induced crisis for independent power producers in 2002, when AES-C briefly sank below 7 for a 50 percent yield.
Even then, management insisted the preferred dividend could be met easily. I can remember thinking that if I had the guts to buy $100,000, I could be receiving $50,000 in annual dividends and move up my retirement date.
In reality, I bought much less and watched it slowly recover to par value over the next several years. At that point, I sold some shares, but have held on to a small position for more than 13 years.
Is Friday's selloff a one-off event or the start of a trend? There's no guarantee that the selling pressure is over, which is especially a problem when the exit door isn't wide enough to handle more than one skinny person going out at a time.
Let's look at the parent company. Not surprisingly given what's going on in the world, AES has been going through a rough patch, missing revenues and lowering guidance last quarter, largely due to currency and commodity problems, especially in Brazil, Colombia, and Argentina.
Still, the firm expects full-year 2015 EPS of $1.18-$1.25 and recently raised its common dividend by 10 percent.
The company also recently made a tender offer for $250 million of outstanding debt, of which only $85 million was tendered, indicating bondholders are hardly screaming for the exits.
CEO Andres Gluski said during the third quarter conference call:
Despite being affected by the macroeconomic pressures that I just discussed, our free cash flow remains strong. We are expecting average annual growth in proportional and parent free cash flow of at least 10%. Specifically, in 2016, we expect to generate roughly $1.3 billion of proportional free cash flow which translates to $0.90 per share. We also expect to generate about $625 million in parent free cash flow in 2016, which is 20% higher than our 2015 guidance."
The key to the safety of the preferred dividend is something that screens do not show.
Most of the AES debt is non-recourse, that is, belonging to affiliates and in no way the liability of the parent company.
Currently, long-term recourse debt is just a quarter of total - $5.1 billion, compared with non-recourse debt of $15.6 billion. Even a total meltdown in South America (unlikely) wouldn't sink the parent, which has a solid base with two large Midwestern power distribution companies, IPALCO (Indianapolis Power and Light) and DPL (Dayton Power and Light).
Preferred dividends are only about $35 million ($517 million outstanding times 6.375 percent), a small fraction of free cash flow. The company's website says the preferred is rated B2 (Moody's), B (S&P), B+ (Fitch).
In my opinion, AES-C is a decent investment at the current price but is vulnerable to further declines due to a falling market and headline risk, exacerbated by lack of liquidity. There is a chance it could overshoot to the downside and become a huge bargain once again.
Just don't try to buy or sell 30,000 shares at once.
Disclosure: I am/we are long AES-C.
I wrote this article myself, and it expresses my own opinions. I am not receiving compensation for it (other than from Seeking Alpha). I have no business relationship with any company whose stock is mentioned in this article.