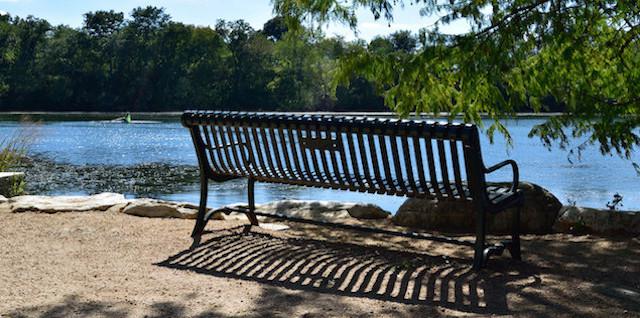 Photo Ⓒ Sandy Cliff Research
There are a great many excellent low volatility ETFs and a few low volatility mutual funds now available. These include the iShares MSCI USA Minimum Volatility ETF (BATS:USMV); the iShares MSCI EAFE Minimum Volatility ETF (BATS:EFAV); and the Vanguard Global Minimum Volatility Fund (MUTF:VMVFX).
However, these low volatility products may not provide the type of protection some investors wish for during significant market downturns. Two liquid alternative funds, specifically the Vanguard Market Neutral Fund (MUTF:VMNFX) and the AQR Equity Market Neutral Fund (MUTF:QMNNX) did offer, this protection during the first two weeks of January 2016. These two funds employ a long-short equity strategy typically used by most market neutral offerings.
From January 2 through the end of the trading day on January 15, 2016, VMNFX was up 1.73% and QMNNX was up 2.18%.
Vanguard Market Neutral Fund: VMNFX holds mainly domestic equities with only a small fraction in foreign. It is broadly diversified, holding a range of large, mid- and small-equities. As of November 30, 2015, it had 280 long holdings/268 short holdings.
VMNFX has total assets of $750 million and an expense net of 0.25% - a huge plus. It had an erratic history in its early years, at least, until Vanguard took over full management of the fund in 2010 (after firing subadvisor AXA Rosenberg). Since then, except for a slight stumble in 2012 (-1.50%) it has been one of the top performers in the market neutral category. In 2015, it was up 5.41%.
The main issue with VMNFX is the minimum required purchase of $250,000. This is a steep commitment and one most investors would not find workable. It is hoped that at some point this high minimum purchase required will be substantially reduced.
VMNFX is managed by a team of three. James D. Troyer, CFA, is a principal of Vanguard Group, Inc. and has managed investment portfolios since 1986. He has been with Vanguard since 1989, and has been a co-manager of the Fund since 2007. Troyer, who obtained an A.B. from Occidental College, has been a part of the quantitative research team in Vanguard's Active Equity Group since 1992. He was the fund's sole manager from late 2010 to mid-2012. The fund was previously divided between Vanguard and subadvisor AXA Rosenberg. As noted above, AXA Rosenberg was removed as subadvisor in late 2010.
In April 2012, Michael Roach and James Stetler, also members of the quantitative research team, were added as co-managers to the Fund. Roach has been with Vanguard since 1998, while Stetler joined in 1982. The trio also manages the Vanguard Strategic Equity Fund (MUTF:VSEQX) and Vanguard US Value Fund (MUTF:VUVLX). James Stetler has a B.S. from Susquehanna University and an M.B.A. from Saint Joseph's University.
Michael Roach, CFA, who has a B.S. from Bloomsburg University and M.S. from Drexel University is also the manager of the Vanguard Alternative Strategies Fund (MUTF:VASFX), launched in August 2015.
VMNFX's quantitative equity team starts by separating equities into the 24 Global Industry Classification Standard industries. Management then ranks each stock based on five fundamental factors versus its industry peers: growth, quality, management, momentum, and valuation. Stocks that score highly on those factors versus industry peers make up the long side of the portfolio, and stocks that fare poorly make up the short side. Shorts with high costs of borrowing versus industry peers are disregarded. Within each industry, long and short exposures are roughly equal. Each stock has a maximum weighting of 0.5% on both the long and short side. VMNFX may invest in derivatives.
AQR Capital Management's Equity Market Neutral Fund: QMNNX offers a long/short approach as well but goes global with geographic coverage standing at roughly 44% North America, 38% Greater Europe, and 18% Greater Asia. Its mandate is to hold equities of any size from developed countries only. As of 9/30/2015, it had 882 long holding/686 short holdings.
AQR Capital Management is a totally different operation than Vanguard, but in many ways just as appealing. Whereas Vanguard sets a high bar and has done so over many years, AQR Capital has only been around for a few years, but it has made its presence known for its extensive ongoing research into alternatives investing.
Headed by Cliff Asness, who has his doctorate in finance from the University of Chicago, AQR Capital now manages $141 billion. A recent article by Bloomberg's Charles Stein, on January 14, 2016, highlighted AQR's recent success: [see "Cliff Asness's Alternative Funds Top Rivals With 17% Returns"], "As stocks and commodities plunged to kick off the new year, Cliff Asness's liquid alternative mutual funds went the other way - making money for investors."
QMNNX has total assets of $365 million and its expense is capped at 1.55%. In 2015, the first full year of operation QMNNX was up 17.43%.
The minimum to purchase the QMNNX is noted at $1,000,000. It is so noted this way on the Fidelity FundsNetwork site. But there is a footnote to this information which states: "Initial minimum investments into group retirement accounts such as Fidelity Simplified Employee Pension-IRA, Keogh, Self-Employed 401(k), and Non-Fidelity Prototype Retirement accounts are $500 or higher." Thus QMNNX may be purchased for these accounts at Fidelity for a much lower minimum. QMNNX is also available for purchase through other investment funds networks with varying minimum requirements.
QMNNX is also overseen by a team of three. Andrea Frazzini serves as Principal on AQR's Global Stock Selection team, focusing on research and portfolio management of the Firm's Long/Short and Long-Only equity strategies. He has seven years with AQR, a Ph.D, from Yale University and a M.S. from the London School of Economics.
Jacques A. Friedman has seventeen years with AQR and a M.S. from the University of Washington. Prior to joining AQR, he developed quantitative stock-selection strategies for the Asset Management division of Goldman, Sachs & Co. Jacques earned a B.S. in applied mathematics from Brown University and an M.S. in applied mathematics from the University of Washington. Before joining Goldman, he was pursuing a Ph.D. in applied mathematics at Washington, where his research interests ranged from mathematical physics to quantitative methods for sports handicapping.
Lars N. Nielsen oversees research in AQR's Global Stock Selection and Global Asset Allocation teams, and is a part of the portfolio management teams for a number of AQR's multistrategy hedge funds as well as long-only equity portfolios. Prior to joining AQR, he was a quantitative equity analyst at Danske Invest. He has fifteen years with AQR and a M.Sc. from the University of Copenhagen.
QMNNX's managers do not pick individual securities. Instead they rely on proprietary quantitative models to identify certain factors, such as momentum, value and quality and other economic factors that they believe create outperformance over time. QMNNX is not required to, but can hedge exposure to foreign currencies using foreign currency forwards or futures. It can also use Equity Derivative Instruments and foreign currency forwards as a substitute for investing in conventional securities and for investment purposes to increase its economic exposure to a particular security, index or currency in a cost-effective manner.
A Few Other Alternatives: The three-year-old Cognios Market Neutral Large Cap Fund Institutional Class (MUTF:COGIX) just received a five-star rating from Morningstar and is worth a look as well. Its investor's share version (MUTF:COGMX) offers a more workable minimum investment than the two funds described above. COGMX only requires a minimum investment of $1,000.
From January 2 through the end of the trading day on January 15, 2016, COGMX was up 2.27%. Its three-year return: 6.58%.
AQR Capital Management also offers two related alternatives that go long/short over multiple categories: equities, fixed income, currencies and commodities. These are the AQR Style Premia Alternative Fund (MUTF:QSPNX) and the AQR Style Premia Alternative LV Fund (MUTF:QSLNX). A discussion of these funds can be found at: "Just Sold Your Bond Funds? Consider QSPNX And Its Low Volatility Twin." QSPNX was up 11.08% in 2014 and up 8.5% in 2015. The low volatility QSLNX, which was launched a year later, was up 3.85% in 2015.
From January 2 through the end of the trading day on January 15, 2016, QSPNX was up 2.27% and QSLNX was up 1.44%.
Final Thoughts: The Vanguard fund, the Cognios fund and the AQR Capital Management funds present investors with new ways to rethink and rework the equity and fixed income portions of their portfolios. The 60/40 recipe may not change dramatically over time, but some ingredients will surely be tweaked.
Disclosure: I am/we are long VMNFX, QMNNX, QSPNX, QSLNX.
I wrote this article myself, and it expresses my own opinions. I am not receiving compensation for it (other than from Seeking Alpha). I have no business relationship with any company whose stock is mentioned in this article.