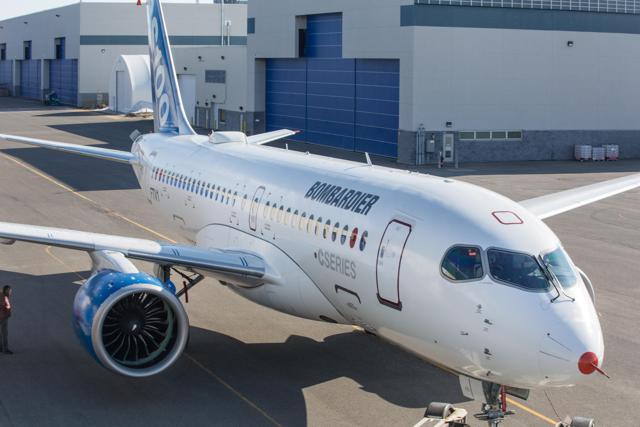 Img 1: The Bombardier CSeries
Delta Air Lines (NYSE:DAL) during its latest conference call said it had the opportunity to see the CSeries aircraft during its visit to Atlanta late last year and that the aircraft was impressive with a similar leap forward as the Boeing 787 in terms of technology. When pressed if he saw it in the Delta fleet, CEO Richard Anderson said at the right price they would buy it, the first acknowledgement yet from the Delta they would buy it and possibly the biggest endorsement for Bombardier (OTCQX:BDRBF) and the program yet.
CSeries Orders
To date Airbus (OTCPK:EADSY) and Boeing (NYSE:BA) have both been doing whatever it takes to ensure their customers do not defect to the CSeries. In the latest order for United where a CSeries order looked likely it seems Boeing has come in with an attractive deal for the Boeing 737 and at this point unless Bombardier can offer a much superior deal then the order will likely go to Boeing. Boeing has the benefit of their 737 program being 50+ years old with many development costs long paid off and a high production rate that keeps costs very low. With oil taking the recent turn it has one of the biggest selling points of the CSeries is now much less of an issue for airlines looking at the aircraft. In addition Boeing is likely looking to fill up many remaining production slots for its current generation 737 ahead of the transition to the MAX program and is willing to give them away at a larger than usual discount.
Despite the issues the CSeries has won over 240 firm orders, including from large customers Gulf Air, Korea, Republic and Swiss. The Republic Airlines order will almost certainly not be taken up by Republic but they will likely be forced to work with Bombardier to find a new customer for these aircraft in that case.
Delta Endorsement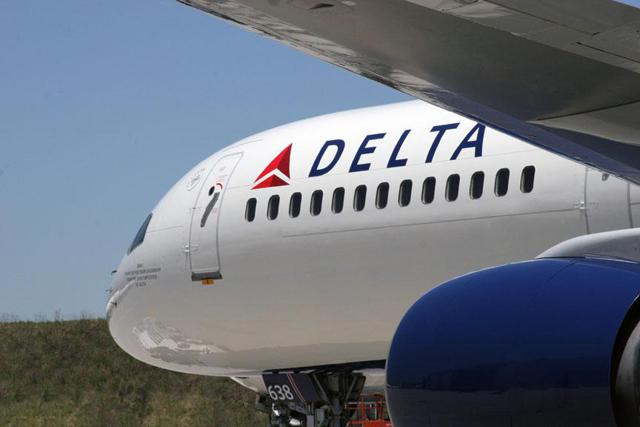 Img 2: A Delta Air Lines aircraft
Delta is widely considered the best run airline and an example to follow in the aviation industry and the airline has taken a number of innovative industry leading steps from buying an oil refinery to purchasing large strategic stakes in airlines around the globe under its current leadership. However, one step they took is very similar to what an order for the CSeries could look like. In 2012 Delta stated its desire to remove small, inefficient Bombardier CR200 aircraft from its fleet and replace them with Boeing 717 aircraft leased from Southwest Airlines. Southwest was eager to get the aircraft off their backs since the aircraft would have been a small subfleet after their merger with AirTran that would have added large complexity to Southwest's historically single fleet type operation. Despite being a good product, the 717 had really not taken off with any airline worldwide since its debut so Delta was able to receive an excellent deal from Southwest in taking the aircraft from them. The Delta deal turned one of Boeing's biggest flops into the hottest second hand aircraft and saw values for the 717 increase by 17% and lease rates 22% and interest from other airlines also increase. Robert Agnew, President and CEO of aviation consultant Morten Beyer & Agnew Inc described Delta as "They're kind of the market-maker, if Delta weren't there the airplane might be struggling." Despite this however there are only a small number of the Boeing 717 aircraft worldwide with none on the market currently and Delta using over half of the total.
Delta is known for its desire to operate a large and varied fleet type both old and new. In buying old aircraft Delta tries to pick up the best bargains out there while it tries to balance these purchases with deals on newer, more reliable and fuel efficient aircraft. It truly is an art for Delta and a CSeries order could balance out the older 717 and A319 aircraft with a newer, more reliable and fuel efficient aircraft, a hedge for Delta if fuel prices ever spike down the road.
Conclusion
In conclusion, an order from Delta for the CSeries would be incredibly positive for Bombardier. It would be the biggest endorsement the aircraft could get, an airline with major clout that could trigger renewed interest in the type from airlines worldwide. It remains to be seen if the comment on today's earnings call will lead to an order since Delta is a cost focused airline and as this news reaches Boeing and Airbus they may be calling up Atlanta offering too hard to resist deals, deals that could have the CSeries order shelved for the foreseeable future at Delta. However if Bombardier is willing to take a bit of a loss however on these aircraft or sell them for a breakeven price to Delta they could win a major endorsement and secure the long term future of the aircraft.
Disclosure: I/we have no positions in any stocks mentioned, and no plans to initiate any positions within the next 72 hours.
I wrote this article myself, and it expresses my own opinions. I am not receiving compensation for it (other than from Seeking Alpha). I have no business relationship with any company whose stock is mentioned in this article.
Editor's Note: This article covers one or more stocks trading at less than $1 per share and/or with less than a $100 million market cap. Please be aware of the risks associated with these stocks.