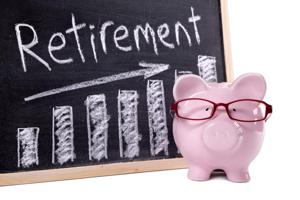 Many retirees subscribe to the 4% retirement rule. This is a framework for managing assets into retirement. The 4% rule calls for an investor keeping a balanced portfolio of stocks and bonds, withdrawing 4% of their retirement balance every year. Under most projections, the portfolio should last 30 years.
While the 4% rule is commonly utilized, it also has a withdrawal component. I don't want my retirement portfolio to have an expiration date. I'd much rather set up a retirement plan that provides income into perpetuity, so that I don't have to worry about unexpectedly outliving my savings. That's why I think a better way to go would be to scrap the 4% rule completely, and instead buy dividend growth stocks that yield 4% or better.
Pitfalls Abound
I'm not a retiree, but I am planning for my retirement by saving and investing in a Roth IRA. While retirement isn't an immediate concern, it is the basis for my investments. With that as a backdrop, I have some problems with the 4% retirement rule. First, I don't particularly like a strategy that uses withdrawals. The goal for my retirement investing is to generate enough dividend income to pay for life's expenses, along with Social Security as a supplement. That way, I never have to touch my portfolio principal. With the 4% rule, the investor withdraws their money out of their account. Why withdraw at all if you don't have to? Buying dividend stocks that yield 4% or more can set up a perpetuity-style investment.
That leads me to my second issue with the 4% rule, which is the risk that a person outlives their savings. Under the 4% rule, the portfolio should last 30 years. But people are living far longer than they used to. Planning for a 30-year retirement may not be enough. By buying dividend stocks, not only will you not outlive your portfolio (since you won't be withdrawing from it), but your income will grow over time thanks to dividend growth. There are many stocks that have raised their dividends for the past 25 consecutive years or even longer in some cases. It is fairly easy to find 4% dividend stocks with long histories of raising dividends.
Plenty Of Stocks To Choose From
Thanks to the market's declines last year, many stocks have crossed that 4% threshold (since stock prices and dividend yields are inversely related). The best thing about a market sell-off is that even high quality blue chips become cheap. Here are three stocks with 4% average dividend yield, long track records of dividend increases, and stable business models that generate enough cash flow and profits to sustain their future dividend growth.
Altria Group (NYSE:MO): Altria is arguably the most famous dividend stock of all time. It is a tobacco company, formerly known as Philip Morris. Altria operates the flagship Marlboro brand in the United States, and has commanding market share greater than 40%. Its other products include chewing tobacco, wine, cigars, and a significant investment stake in beer giant SABMiller (OTCPK:SBMRY).
Altria has increased its dividend 49 times in the past 46 years. It can do this because it generates prodigious free cash flow. Over the first nine months of 2015, Altria generated $4 billion in operating cash flow and spent just $162 million on capital expenditures in that time. That resulted in $3.9 billion of free cash flow. Altria maintains a 20% free cash flow margin as a percentage of sales, which is very impressive. Altria stock currently yields 3.95%.
AT&T (NYSE:T): AT&T is a large telecommunications giant that offers phone, internet, and television service. AT&T recently increased its dividend by 2%, which was the 32nd consecutive year of dividend growth. AT&T yields 5.6%. Going forward, AT&T should generate enough growth to keep raising its dividend, thanks to the acquisition of DirecTV.
Acquiring DirecTV instantly gives AT&T millions of new customers, as well as expansion into the Latin American market. This is why AT&T's revenue jumped 19% last quarter. Plus, since AT&T and DirecTV are similar companies with almost identical business models, there is a high possibility for significant cost synergies. This is why AT&T expects free cash flow to increase dramatically this year: Free cash flow is expected to exceed $15 billion this year, which would represent approximately 50% free cash flow growth from 2014.
Realty Income (NYSE:O): Realty Income is a REIT; it owns and operates nearly 4,500 real estate properties under long-term leases. Its tenants include drug stores, convenience stores, dollar stores, and more. Realty Income's portfolio enjoys a 98% occupancy rate. Over the first nine months of 2015, Realty Income's funds from operation, a similar metric to earnings per share, rose 13% year over year.
Realty Income is known as the Monthly Dividend Company, because it pays its dividend each month. This allows its investors to compound wealth even faster than under traditional quarterly dividend payments. Realty Income recently increased its dividend to $2.382 annualized, up 3.9% from the previous level of $2.292 per share. Realty Income has now raised its dividend 84 times since its IPO in 1994. Its new dividend represents a 4.6% yield.
The Bottom Line
By buying equal allocations, these three sample stocks generate an average dividend yield of 4.7%. The takeaway is that while the 4% retirement rule may have once served a purpose, it needs to be updated to reflect longer life expectancies. I think a better way to go would be to scrap the 4% retirement rule altogether, and invest in dividend stocks like Altria, AT&T, and Realty Income to generate enough income to live on. That way, a retiree never has to make withdrawals, and their portfolio remains intact throughout retirement.
Disclaimer: This article represents the opinion of the author, who is not a licensed financial advisor. This article is intended for informational and educational purposes only, and should not be construed as investment advice to any particular individual. Readers should perform their own due diligence before making any investment decisions.
Disclosure: I/we have no positions in any stocks mentioned, and no plans to initiate any positions within the next 72 hours. I wrote this article myself, and it expresses my own opinions. I am not receiving compensation for it (other than from Seeking Alpha). I have no business relationship with any company whose stock is mentioned in this article.