Increased volatility in stock markets around the world is shaking the confidence of many investors. With their confidence being shaken, investors often reassess their investment strategy and past investment choices. With this in mind, we recommend that investors consider having 5 to 10 percent of their portfolio in dividend growth American food stocks companies as such stocks tend to be less volatile and offer strong dividend growth. As we have noted whenever we write about an American food company, we never bet against any major American food company as such companies always find a way to reinvent themselves through acquisitions, divestitures and internal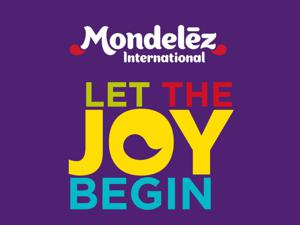 product innovation. Mondelez International (NASDAQ:MDLZ), like so many other major American food companies, has been criticized due to its sales of "unhealthy foods" in the U.S. In response to such criticism, MDLZ and its competitors have been introducing more food products that incorporate organic ingredients that contain less sodium, sugar and gluten. The marketing, producing and selling of healthier foods is moving forward strongly in the U.S. and appears to be a permanent change in the landscape of the American food industry.
MDLZ, a major manufacturer and marketer of snack foods and beverage products, has responded to the healthier food trend by stating its goal of having at least 50 percent of its product portfolio incorporate healthy snacks within the next five years. While MDLZ engages in the research, development and marketing of healthier foods, the company also is engaged in an extensive cost reduction program across its businesses. In late 2015, MDLZ announced its update of the progress it has made with regard to its cost reduction efforts and its strategies to accelerate growth. In recent years, the company has closed, sold or streamlined 78 production facilities, and completed or announced the construction of 14 sites with 40 new state-of-the-art manufacturing lines that were online at the end of 2015. The company also has noted that its implementation of Zero-Based Budgeting tools has already delivered benefits sooner than expected. The company stated that it also was building a global shared services center capable of simplifying and standardizing over 150 back-office processes that it expects to deliver cost savings on of average about 50 percent for each process.
MDLZ has indicated that it would accelerate its business growth and add to important consumer food categories. To accelerate its business growth, MDLZ will reinvest cost savings from cost reductions into additional advertising and consumer support, while also shifting spending to digital and social channels. In addition, the company will expand packaging formats to increase accessibility to new households and new channels. The company indicated they also would address three global consumer trends that present growth opportunities: 1) an increased emphasis on well-being offerings to where 50 percent of its portfolio would be in the well-being space by 2020, 2) time compression whereby it optimizes existing e-commerce platforms by converting every consumer connection into a purchase opportunity, and 3) shifts in income distribution whereby it broadens its portfolio to target aspirant consumers on one end of the consumer spectrum and affluent consumers on the other to respond to shifts in income distribution.
A pattern has developed in MDLZ's recent quarterly results whereby the company's revenue growth has suffered due to adverse foreign currency effects, weaker volumes, a slowdown in the company's global product categories, and North American market weakness. The company has acknowledged that its near-term results would continue to be pressured due to significant adverse currency effects and weak organic revenue growth. While the company restructures its business to allow for greater cost efficiencies and more healthy food product offerings, it also has approved a $6 billion increase in its share repurchase program from $7.7 billion to $13.7 billion with an extended expiration date of December 2018. We believe that the company will reignite revenue and earnings growth over the intermediate and long term through product innovation, acquisitions of smaller start up healthy food-product companies and the divestiture of slumping legacy brands that are considered "less healthy" to the modern health-conscious consumer. Finally, we should not underestimate the substantial insider buying of MDLZ's shares in 2015 that provides confidence in our belief that the company's restructuring and healthy food initiatives will succeed in the intermediate and long term.
Third quarter 2015 earnings
In late October 2015, MDLZ announced adjusted earnings of 42 cents per share, a 16 percent decrease from the year-ago quarter due to a decrease in revenues. On a constant currency basis, earnings remained flat, as a strong operating performance was offset by a dilution related to the company's coffee joint venture. (MDLZ's coffee business merged with D.E Master Blenders 1753 to form a new Dutch coffee company called Jacobs Douwe Egberts. Mondelez received 3.8 billion Euros in cash for the divestiture and a 44 percent share in the combined company.) Net revenue decreased 17.8 percent from the year-ago quarter to $6.85 billion due to adverse currency effects as 80 percent of the company's sales are generated outside organic revenues (excluding the impact of acquisitions, divestitures and adverse currency effects) which increased 3.7 percent due to higher prices and enhanced revenues from emerging markets. The company's power brand revenue increased 5.1 percent. Adjusted operating income increased 17.7 percent from the year-ago quarter to $965 million on a constant currency basis.
MDLZ maintained its outlook for 2015 and indicated that it is on track to achieve its 2016 adjusted operating margin target of 15 to 16 percent given cost savings from its restructuring program.
Our view
As volatility increases in the overall markets, we believe investors should consider more conservative investment choices for their portfolio such as food industry stocks. MDLZ is one such choice. Currently, the company is continuing its focus on cost efficiencies to help fund its initiatives to increase revenue and profit growth. (For example, the company's restructuring program is accelerating supply chain cost savings and reducing overhead costs through layoffs, asset disposals and implementation of a zero-based budgeting system.) The company's initiatives include: 1) increasing its higher-margin health food product offerings, and 2) using e-commerce tools to market and sell to consumers. We believe the company will successfully return to growing its revenue and earnings through divestitures, acquisitions, product innovation and achieving cost efficiencies through restructuring and marketing innovations. Further, although we believe a takeover of MDLZ is not likely, we also believe that analysts and investors will continue to pressure the company's management if the company's adjusted operating margins continue to lag behind its competitors over the intermediate and long term. Further, we should note activist investors have taken large positions in MDLZ and also will continue to pressure the company to increase cost efficiencies and increase innovation to restore revenue and earnings growth.
MDLZ's earnings estimate for 2016 is $2.02 and the current forward price to earnings ratio based on 2016 fiscal year earnings is about 19.95. We should note that earnings estimates in recent months for 2016 have fallen slightly. The historical price to earnings ratio for MDLZ has ranged from 13 to 21.7. We believe that potential investors should consider investing in MDLZ shares when their share price falls within the range of $33.35 to $37.40 (a mid-point historical price to earnings ratio of 16.5 to 18.5 based on 2016 earnings estimates). Further, we should note that two insiders made substantial insider purchases of about $900,000 and $1,000,000 in 2015 at average prices of $37.09 and $45.95, respectively. We believe that such substantial insider purchases are a strong indication of such insiders' conviction with regard to the company's plans noted above to increase revenue and profit growth in the intermediate and long term.
Disclosure: I am/we are long MDLZ.
I wrote this article myself, and it expresses my own opinions. I am not receiving compensation for it (other than from Seeking Alpha). I have no business relationship with any company whose stock is mentioned in this article.