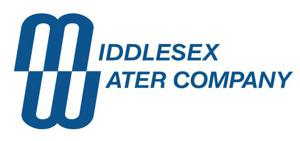 Middlesex Water Co. (NASDAQ:MSEX) is an under the radar small cap dividend aristocrat that could be one of the core holdings of many conservative dividend investors. That's because selling water is one of the most stable business models around and the cash flow from the dividend is paid out no matter what is happening in the stock market or macro economy.
Warren Buffett made most of his famous fortune by investing in so-called "boring" companies like insurance, chocolate, and sugary beverages, which is a testament to the timeless nature of these business models. One of the key reasons these types of products are such great businesses in addition to the fact that everyone simply has to have it, is due to the simplicity and unchanging nature of the products themselves. People will be drinking water no matter what happens to the macro-economy ten, twenty, and a hundred years from now. And with profit margins greater than 15%, it is obvious that MSEX will be able to continue paying and raising the 3.10% dividend no matter what.
Essentially, MSEX is like a utility company with a product that has even more inelastic demand than electricity and with a market cap of only $400 million and quarterly YoY revenue growth of 6.5% the company has virtually unlimited room to grow. But even without rapid growth, the point is a good consumer staple company that sells water can make an excellent investment because of the conservative nature of the business and balance sheet, and MSEX is an exceptional organization because it has been so consistent over time. The company has raised the dividend every year since 1973 and there is no reason that it will not continue to do so for the next several decades as well.
Going into a scary 2016 with literally the worst start to the year in stock market history, investors should be looking for safe places to put their money. MSEX is the quintessential defensive stock because they will continue to sell water no matter what happens to the stock market, they will continue to pay the modest 3.10% dividend as they have for the last several decades, and they are all but guaranteed to outperform the market if we do go into a true bear market cycle because the valuation really doesn't leave the stock with too much room to fall relative to other companies. The same cannot be said for the vast majority of stocks in the market right now that are still way overvalued by most metrics even after the startling drop they experienced to start the year. Many forecasters predict more declines making companies that provide cash flow more attractive than ever.
One metric that makes MSEX look like a conservative bet is that it is trading at only 2 times book value. In other words, the price the stock market is offering for shares of the company is only a small premium to its tangible assets, which means we are getting all of the company's value added activities essentially for free, including the its great cash flow. Right now MSEX has almost $5 million in cash with only a $400 Million market cap and quarterly YoY revenue growth of 6.5%, which shows that the company is gaining market share and has plenty of room to run with such a small market cap.
So for investors looking for safety of principle and an adequate return, I really don't see many more defensive investments right now going into a volatile season for a high priced stock market. Especially if you're an investor that is already attracted to dividend paying stocks. You can hold this one for years and sleep well at night knowing your money is safe and earning at least a nice little bit of cash flow if nothing else
Disclosure: I/we have no positions in any stocks mentioned, and no plans to initiate any positions within the next 72 hours.
I wrote this article myself, and it expresses my own opinions. I am not receiving compensation for it (other than from Seeking Alpha). I have no business relationship with any company whose stock is mentioned in this article.