By Eric Bush, CFA, Gavekal Capital Blog
The equity markets need a bounce…or at least a breather. Every single developed market country is currently oversold on a short-term basis based on the percentage of stocks that are trading above its 65-day moving average. Generally, whenever less than 20% of stocks are trading above its moving average, we consider that market to be oversold. All 22 of our country indexes are below 20%. Below are a few of the more notable country indices.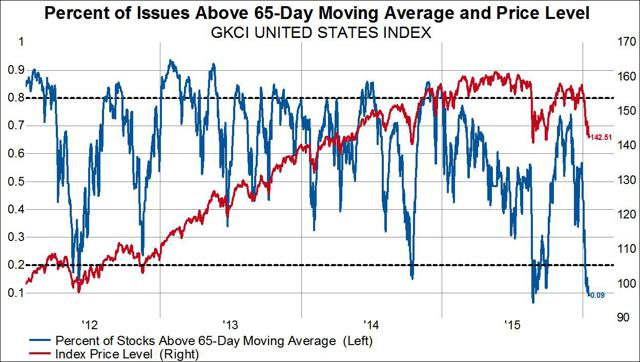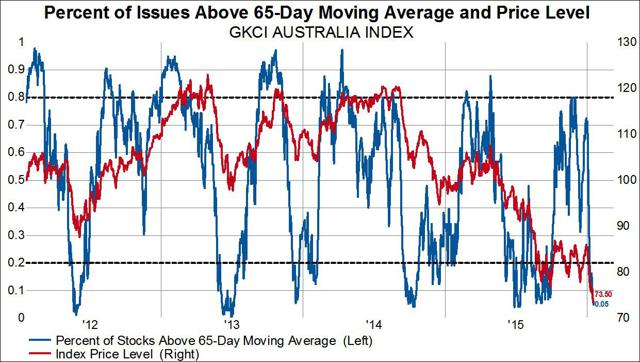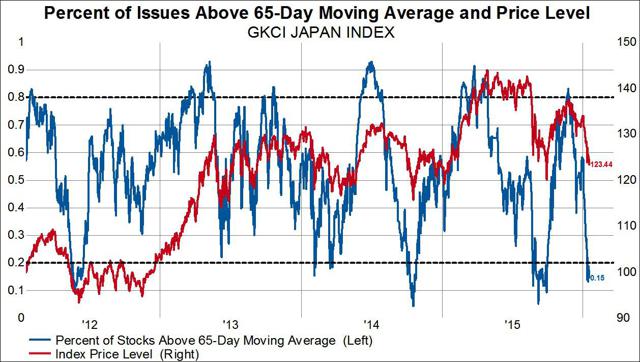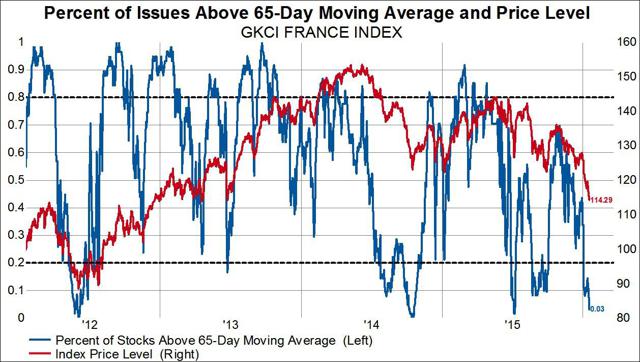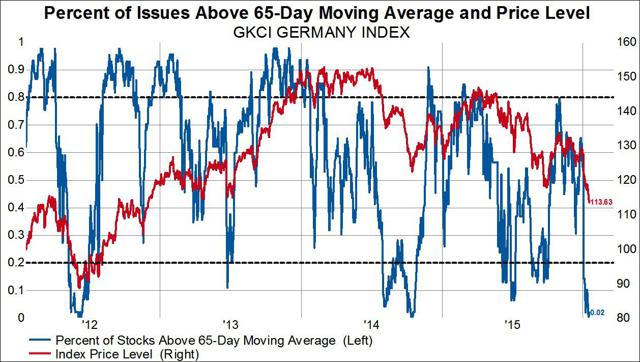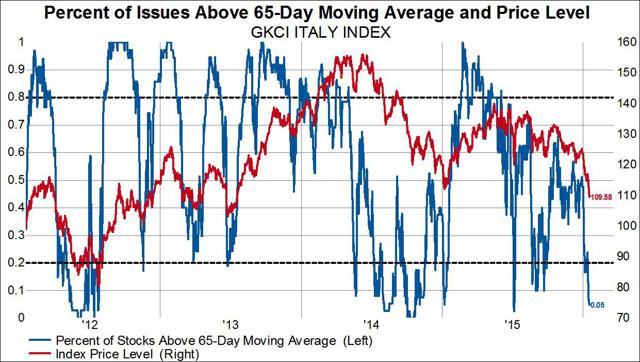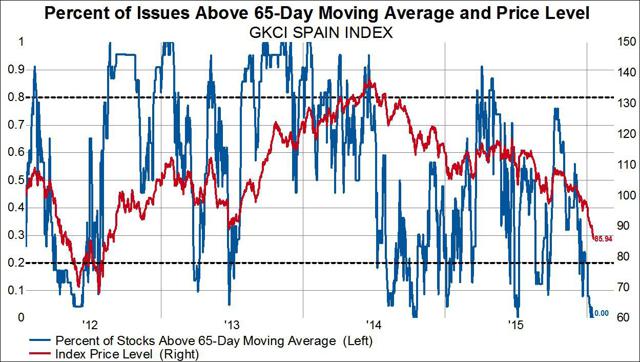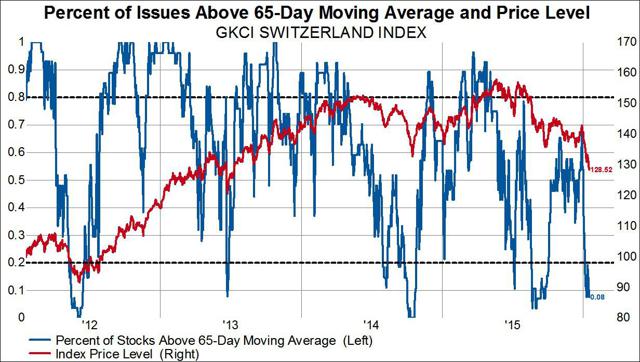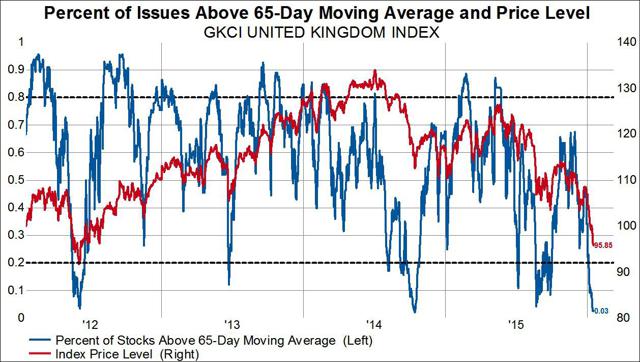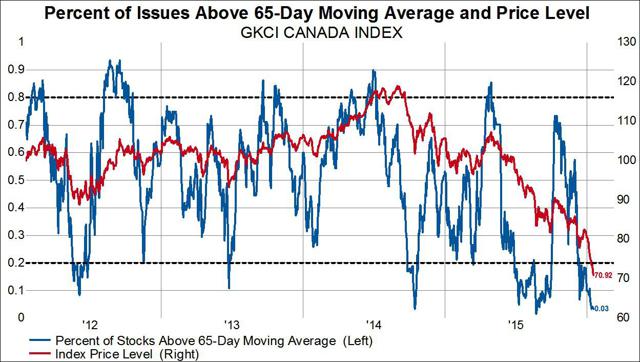 Unfortunately, the percentage of new 65-day lows for most countries haven't quite hit the extreme level (50%) we like to see to mark at least a short-term low. Singapore (48%), Austria (55%), France (55% on 1/11), Netherlands (51% on 1/11), Norway (51% on 1/11), Spain (64% on 1/8), and Canada (48%) are several countries that have had enough of a washout for a intermediate low to begin to be put in place.