Last Friday, the S&P 500 essentially tested its August 24th low on high trading volume; so we finally got the panic "capitulation" day that typically marks decisive stock market bottoms. I for one can tell you that I was putting new money into the stock market by funding my 2016 SEP and adding money to a family partnership Friday, because the stock market appears to be grossly oversold, as signaled by a "triple bottom," which was created by market lows set in mid-October 2014, August 24, 2015, and January 15, 2016.
The way High Frequency Trading (HFT) systems work, what is down today is likely to be up tomorrow; so the herky-jerky market action we've been seeing on a daily basis will likely persist. The fact that Friday was a capitulation day on high trading volume, aided by an option expiration day, gives me hope that we'll see a big bounce early in this holiday-shortened week; so be prepared for more daily gyrations, thanks to HFT. In addition, the S&P 500 dividend yield of 2.3% is now well above the 10-year Treasury bond (below 2%, intraday).
However, before we get too excited, the average energy stock now trades at 28.7 times trailing earnings, and their forecasted earnings are truly horrific. A while ago, my company published a white paper, warning investors to stay away from these stocks. The ETF industry is basically causing this excess valuation for energy companies with negative sales and earnings. Specifically, I've seen a wave of ETF "pop up" buttons lately, advertising ETFs with yields over 4%. The only problem is that to get that 4% dividend yield, the ETF industry has to buy a lot of multinational and commodity-related stocks that are characterized by negative sales and earnings. As a result, the tail (i.e., dividend yield) is wagging the dog.
Not surprisingly, energy stocks now dominate the "F"-rated stocks in our Navellier DividendGrader and PortfolioGrader services. In my opinion, it is futile to chase high-dividend stocks via ETFs since you are setting yourself up for persistent principal erosion, regardless of the dividend yield. In other words, while the S&P 500's generous dividend yield is putting a good foundation under the overall stock market, some of the highest dividend offerings are becoming dangerous, due to the ongoing woes in the energy sector.
Welcome to deflation! Last Friday, the Labor Department reported that the Producer Price Index (PPI) declined 0.2% in December. Wholesale energy prices declined 3.5%, while wholesale food prices fell 1.3% for the largest drop in food prices in 10 months. In the past 12 months, the PPI has declined 1%.
The Fed announced on Friday that industrial production declined 0.4% in December, and November's industrial production was revised down to -0.9% (down from -0.6% previous reported). There is no doubt that deflation is here and it is spreading due to plunging energy prices. It will be interesting to see if the Fed will modify its forecast of 2% inflation, which is clearly dead wrong.
New York Fed President William Dudley said in a speech last Friday that energy prices would likely fall further, that auto sales may have peaked near-term, and that global events may impact the U.S. Translated from Fedspeak, he is hinting that the Fed will not raise key interest rates any time soon and may even have to reconsider quantitative easing to weaken the U.S. dollar to break the growing threat of deflation.
Speaking of energy, on Tuesday, crude oil futures fell below $30 intraday after Nigeria's oil minister called for an emergency OPEC meeting. Heavy grades of crude oil from Canada, Iraq, and Venezuela are now trading as low as $16 per barrel (in Canada) to $20 per barrel (in Iraq). The glut of refined petroleum products continues to grow after the American Petroleum Institute reported on Tuesday that in the latest week U.S. gasoline inventories rose by seven million barrels, while distillate inventories rose by 3.7 million barrels.
Normally, crude oil demand rises in the spring, but the current supply glut and ongoing concerns about China's GDP growth continue to weigh on energy markets. Additionally, major oil companies have new projects completed in the Gulf of Mexico that are coming online, which will exacerbate the crude oil glut in North America. Complicating matters further, Bloomberg reported last week that an official at the National Iranian Oil Company said that Iran would begin selling a new grade of crude in March or April.
Clearly, between the ongoing Iran vs. Saudi Arabia diplomatic crisis, plus the fact that both countries are trying to out-produce each other and lock up lucrative Asian contracts by discounting crude oil, OPEC is no longer an effective cartel; so market forces continue to prevail and suppress crude oil prices. In fact, many crude oil experts are not forecasting a substantial recovery in the price of crude oil until 2017.
The Fed's Beige Book Portrays a "Jekyll & Hyde" Economy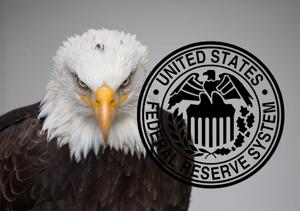 Last Wednesday, the Fed's Beige Book survey essentially described a "Jekyll & Hyde" economy. Specifically, nine of the 12 Fed districts are characterized by "modest" growth, while the Boston district was the lone "upbeat" region and the Kansas City and New York Fed districts were "essentially flat."
Nine of the 12 Fed districts reported growth in consumer spending, while the Dallas, New York, and Richmond Fed districts reported retail sales as "sluggish" or "softened." Farming was cited as "flat to down" due to low crop prices, while the energy sector would "struggle further" in Beige Book language. To me, this means the Fed will not likely raise rates at its next Federal Open Market Committee meeting.
On Friday, the Commerce Department announced that December retail sales declined 0.1%, which was disappointing; but the good news is that November retail sales were revised up to a 0.4% gain, up from 0.2% previously reported. For all of 2015, retail sales rose 2.1%, which was the slowest annual pace in the past six years (retail sales rose 3.9% in 2014), so concerns that consumers are becoming overly cautious are spreading, since some of the categories that were strong in November stalled in December.
Right now, Wall Street is worried that we may be entering a recession, since retail sales are down and consumer spending represents almost 70% of GDP calculations. So far, the National Association of Business Economists is forecasting 2.6% annual GDP growth for 2016, which seems a bit too optimistic to me. Ironically, the perpetually optimistic Fed only expects 2.0% to 2.3% annual GDP growth in 2016.
I am also a bit concerned that the Presidential campaign is currently negative and uncertain; so many investors are becoming more nervous about the future. There is hope, however, that the two major party nominations could be locked up by March, after which the most positive candidate is likely to win.
Disclosure: *Navellier may hold securities in one or more investment strategies offered to its clients.
Disclaimer: Please click here for important disclosures located in the "About" section of the Navellier & Associates profile that accompany this article.