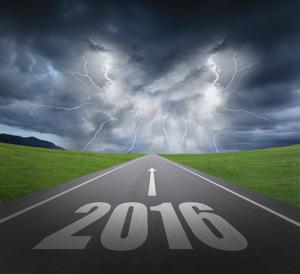 To say that the stock market got off to a bad start would be an understatement during the first week of trading in 2016.
The S&P 500 declined 6% for the week, The Dow Jones Industrial Average dropped 6.2% and the Nasdaq Composite fell 7.3% to set the record for the worst-ever start to a year.
Although the market rebounded for its first positive day of the year (Jan. 12th) thanks to a last-hour rally, things haven't gotten any better, especially for those betting on an oil rebound.
To date, oil is down nearly 25% in 2016 and is currently at a 13-year low. The Dow, Nasdaq and S&P 500 are down more than 10% since the start of the year with trillions of dollars lost in market cap.
It doesn't look any better for oil as trading data show that short positions continue to set records despite the steep drop over the past year.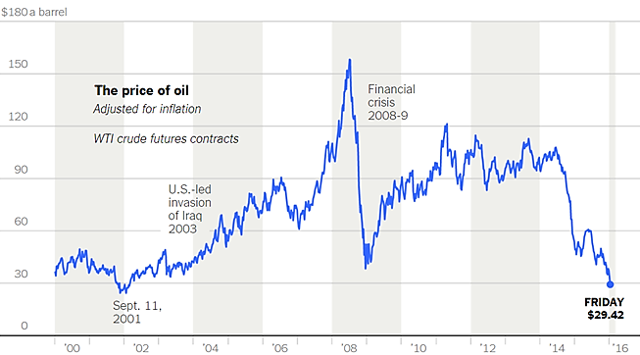 While falling oil prices does wonders for the pocket books of consumers, it also sets off alarms for investors who see potential red flags about national and global economic slowdowns.
With the worst-ever start for the year kicking off 2016, a few things can still save the market. First, oil needs to rebound, China needs to avoid a hard landing and corporate profits need to be better than initially feared. According to Thomson Reuters, expectations are pretty low for companies this quarter, with analysts projecting close to a 6% decline in overall profits.
But then shares of GoPro (NASDAQ:GPRO) slid more than 25% in after hours trading last week after the company issued preliminary guidance that fell below estimates. That isn't exactly what the market wanted to see to help get things back on track.
So far the earnings season has been mixed, with companies like Citigroup (NYSE:C) and JPMorgan Chase (NYSE:JPM) topping expectations, while companies such as GPRO and Apple (NASDAQ:AAPL) suppliers Qorvo (NASDAQ:QRVO) and Cirrus Logic (NASDAQ:CRUS) issuing warnings.
The Market Crash: Is it 2008 or 1988?
Billionaire George Soros told an economic forum in Sri Lanka (Jan. 6th) that the global markets were facing a crisis. Soros went on to say that the current environment had a lot of similarities to 2008, which was the last financial crisis as you can see in the image below.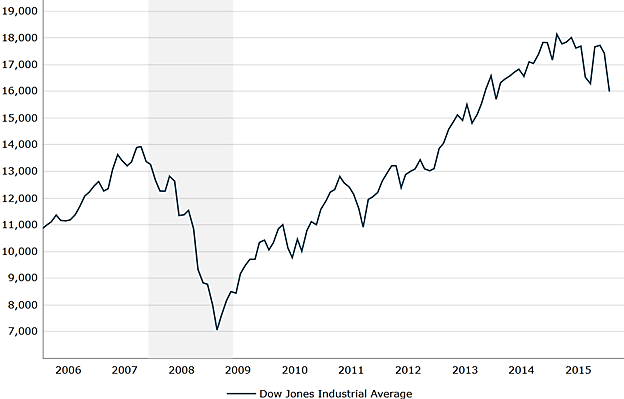 At the same time, Wells Fargo analyst Gina Adams argues that recent market volatility brings up memories of the carnage that took place in 1998 which was right before the dot-com bubble era.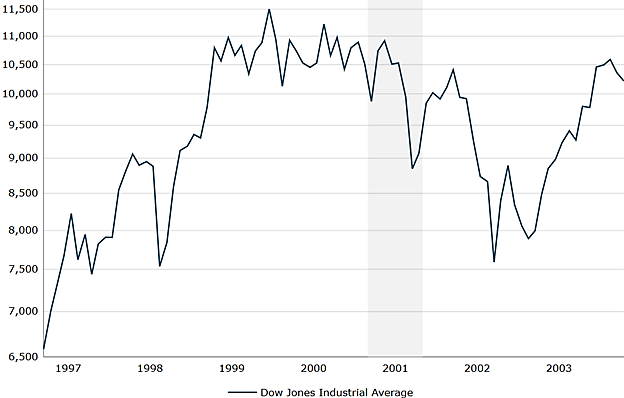 A Look at 2008
On one hand it's natural for investors (even billionaires like Soros) to look back at the most recent fall and to start comparing the two in order to see the similarities if there are any. Nobody wants to get taken to the woodshed like so many did during the Great Recession (2007-09) and finding those similarities now can help save you from riding your investments down into the ground.
In 2008, the mortgage crisis crippled the market as the government stepped in to bail out the banks, insurance companies (NYSE:AIG), automakers, etc. This Great Recession was the greatest since the Great Depression (1929-32).
A Look at 1998
The crisis in 1997-98, although big (20% drop), doesn't come close to the fall investors saw during the Great Recession (45% drop) eight years ago.
Instead of the United States economy tanking or needing government bailouts to keep things chugging along, the U.S economy continued to boom during the 1990s, growing at over 4% year-over-year and setting records in the process.
The problem was that the rest of the world was in trouble (Brazil, Russia, China, Japan, etc.), and over time dragged the U.S down with it as investors sold first and asked questions later.
However, as it all played out, the impact wasn't as bad as was feared and by the spring of 1999, the Dow jumped more than 2,000 points to top 11,000 for the first time in history.
The 2016 Crisis
The current stock market rout has been fueled by a couple of major factors. First and foremost is oil. After sitting at over $100 a barrel less than two years ago, oil is now under $30 and will most likely test the $25 range - like I've been talking about.
The fall in prices - although great for consumers - has taken a hit on other areas of the economy as oil companies continue to cut capital expenditures as well as laying off thousands of workers. This of course is starting to fuel foreclosures in Texas, North Dakota, Oklahoma, etc.
The next biggest factor is what has been going on in Asia, specifically in China. After years of double-digit GDP growth, China will likely grow around 6.3% in 2016. With a stock market rout taking place - the second time in six months - investors have lost confidence both in China and world markets generally.
Whether or not a hard landing takes place in China, the world has started to already feel the pains of a slowdown of the world's second largest economy. Emerging markets will continue to take a hit and advanced countries like the United States won't be immune to it either as the ripple effect spreads.
Conclusion
I don't believe the markets are headed for another dot-com or 2008 repeat performance as some people suggest, but there is one very important history note that is giving a lot of investors concern.
It's no secret that stocks are in a "correction," which is defined as a 10% drop from recent highs. The last time this happened was this past summer and the reason for worry is that this has happened twice within the past six months. Any correction is tough, but two in a six month period is worrisome.
Because of how soon this has happened (two corrections in six months), historians have noted that this has only taken place three times within the past 100 years. And these years are not what investors want to hear: 1929, 2000 and 2008.
At the same time, when looking over the reasons behind the stock market crashes, I believe that Wells Fargo analyst Gina Adams is pretty spot on with her 1998 reference, particularly with what is happening around the world (oil falling, U.S dollar climbing and troubles in emerging markets).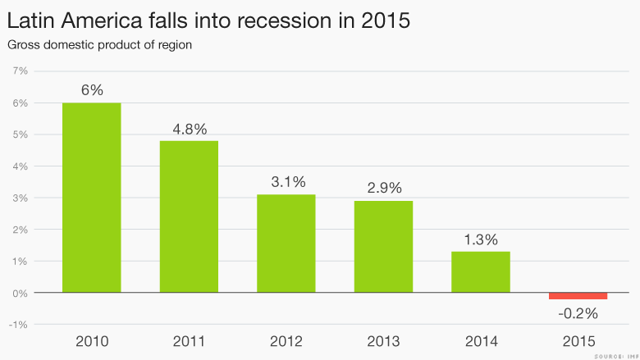 Brazil continues to fight off the country's longest recession since the 1930s. In just the past two months, inflation has shot up nearly 12% from the previous year. Brazil's stock market, Ibovespa, is down almost 10% on the year.
It doesn't get any better for Latin America as the power struggles to overthrow governments, inflation soaring and crippled commodities (NYSEARCA:OIL) continue to hammer countries such as Brazil, Venezuela, Colombia and Mexico. These countries have been hit hard by the rout in oil prices which continue to hit historic lows.
As bad as everything may seem right now, it won't take much for markets to get back on track. In the second half of this year, oil will more than likely have formed a bottom and will likely be climbing back up. The market should follow as major OPEC countries benefit from higher oil prices. Just like we saw in 1988, the market was able to rebound after some turbulent times and I believe we will likely see that again.
From Tuesday's closing prices, I feel another 4%-6% drop is in store over the next several months, before the market rebounds along with oil. I believe a triple bottom (15,400) is in the process of setting up as you can see in the image below.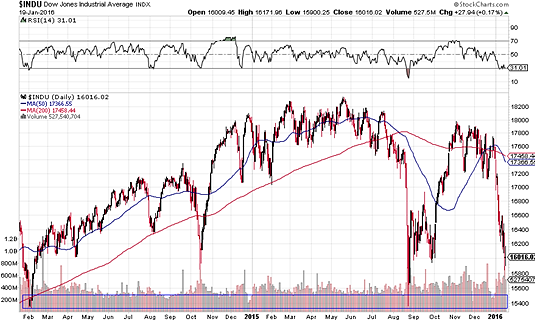 Also, the market selloff hasn't been as vicious as it has looked. As the market dropped the first two weeks of the year, the CBOE Volatility Index (or the VIX) stayed below 27, which doesn't point to widespread panic. During the summer stock market rout, the VIX hit a high of 40 on Aug. 24th and stayed above 27 for several weeks.
Investor anxiety is likely to persist as we head into the meat of the earnings season. Oil is likely to continue to fall along with Middle East tensions and problems in emerging markets.
Despite the rough start for 2016, there is still plenty of ways to profit from a bad or sideways market. Here are a couple of them:
1) Cash Is King: If you haven't freed up some cash as of yet, now is still a good time to do so. Stocks should continue to fall over the coming months which will put companies at some attractive values when it's all over.
2) Gold: In case you didn't know, gold (for the most part) is a safe-haven investment, especially during times of economic uncertainty. Looking at the charts, Gold looks to have formed a double bottom at the end of November and December and I expect to see gains between 10%-15% by the time the year is over.
3) Short Oil: Another favorite of mine is shorting oil, or using exchange-traded notes like the VelocityShares Daily 3x Inverse Crude (NYSEARCA:OTC:DWTI). In just the past month, DWTI is up nearly 80% and should see continued gains in the coming months. DWTI applies a 3X inverse move to crude futures which is why it has gained so much in just a short amount of time. DWTI's sister fund, UWTI (NYSEARCA:UWTI) has gone in the opposite direction and will more than likely have to issue another reverse split now that it's trading under $2.00 a share.
Disclaimer: Link
Follow me on Twitter and StockTwits
Disclosure: I am/we are long DWTI.
I wrote this article myself, and it expresses my own opinions. I am not receiving compensation for it (other than from Seeking Alpha). I have no business relationship with any company whose stock is mentioned in this article.