Over the weekend I went to the West Coast to visit my mom. She's 92, not living at home. Old age faces all of us. As Mel Brooks says, life is a banquet and "God wants the table."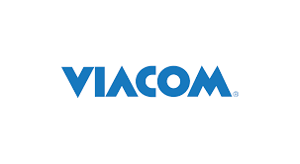 My point is that Viacom (NASDAQ:VIAB) executive chair Sumner Redstone is older than Tillie is.
Now Eric Jackson, the activist investor last seen calling for the head of Yahoo (NASDAQ:YHOO) CEO Marissa Mayer (note that this is now conventional wisdom) has produced a presentation calling for Redstone and his top lieutenants to be replaced.
The presentation notes that Viacom now trades below the levels of 10 years ago, a huge discount to other media stocks, and that it is creatively bankrupt. He suggests that new investors be sought for the Paramount movie studio, that a merger with the AMC channel be pursued, and that an over the top strategy be launched to assure the company's survival in the digital age. Last month Mario Gabelli also suggested Viacom merge with AMC and sell a piece of its Paramount movie studio to Aliababa (NYSE:BABA).
As the Jackson presentation was being dropped, a lawsuit was launched demanding that Redstone be removed, not just from his position at Viacom, but from his position at CBS (NYSE:CBS), which he also controls, alleging breach of fiduciary duty by the boards.
Want more bad news? Comcast (NASDAQ:CMCSA) has quietly moved two of Viacom's networks, Spike and CMT (along with Pop, half-owned by CBS) out of its basic tier and into a package costing $10/month more. The move is certain to reduce audiences at these channels and, thus, ad rates. Viacom insists the moves violate its agreement with Comcast. Comcast says they don't. But the key point is that Viacom is relatively powerless in the matter.
This is what the problem comes down to - powerlessness. Viacom has been drifting for years and the drift is accelerating with the break-up of basic cable and rise of Netflix (NASDAQ:NFLX) and Amazon (NASDAQ:AMZN) Prime. But until management moves beyond Redstone these things can't be addressed.
The response to all this by the market was a grand pop of 5% in the stock. Despite the pop Viacom still sells at a Price/Earnings multiple of 6, and the market cap of $16 billion is just a little more than trailing hear revenues of $13.2 billion. By comparison, Discovery Networks (NASDAQ:DISCA) sells for 40% more than its revenues.
Viacom does have attractive assets. The channel line-up includes MTV, Nickelodeon and Comedy Central. The Paramount movie studio has franchises like Star Trek, Transformers and the Terminator movies. (I want to see their Tina Fey in Afghanistan picture.) The question is, as it has always been, how quickly the company can be forced to move, and how badly the value of its assets will deteriorate before they do move.
Jackson's slides, the lawsuit, and Comcast's moves against the channel line-up are all designed to make something happen in 2016, and if you buy the stock now you're speculating the pressure will soon bear fruit.
Once Viacom moves, moreover, I suspect the media consolidation game will be truly afoot, and you will want to look at CBS, Discovery, and other players.
Disclosure: I am/we are long CMCSA, AMZN.
I wrote this article myself, and it expresses my own opinions. I am not receiving compensation for it (other than from Seeking Alpha). I have no business relationship with any company whose stock is mentioned in this article.