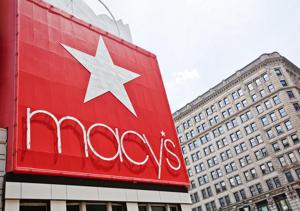 On Tuesday investors learned that David Einhorn's Greenlight Capital has an investment in struggling department store Macy's (NYSE:M). The hedge fund legend noted that at Macy's current price, it would not be surprising if "a private equity firm teamed up with a REIT to buy the company."
Einhorn's speculation of a potential takeover helped to spark a small 2.3% rally for Macy's. But that certainly wasn't enough to send Greenlight's position into positive territory. The hedge fund reported an average buy price of $45.69 for its position.
The potential for Macy's to be bought by a private equity company is certainly a plausible scenario. Rival Neiman Marcus was bought by private equity group Ares Management and the Canada Pension Plan in 2013. And top-tier private equity companies certainly have the available capital to make such a purchase. For instance, The Blackstone Group (NYSE:BX) reported $85 billion in dry powder (capital available to invest) at the end of the third quarter.
But at this point, the notion of a takeover bid is just speculation. The real reason to own shares of Macy's right now, is the company's lucrative dividend.
An Attractive Dividend With Room For Growth
Macy's currently pays a dividend of $0.36 per quarter. More importantly, the dividend has been growing steadily since July of 2011 when Macy's doubled its 5-cent dividend.

(source: YCharts)
The department store is likely to continue to increase its dividend in the years ahead, thanks to the company's low payout ratio. Today, Macy's dividend represents just over 1/3 of annual earnings, leaving plenty of room for boosting payments while still setting aside capital for reinvestment or for the company's share buyback program.

(source: YCharts)
Based on the company's current stock price near $38.75, this dividend represents a 3.7% yield. A generous income yield, coupled with a high probability of future dividend hikes makes Macy's an attractive investment for income investors.
This is especially true considering the low level of interest rates in the U.S. and the declining potential for continued Fed rate hikes this year. (The CME Group implied probability for just one rate hike in 2016 is now the most likely scenario.)
Multiple Expansion Ahead...
Macy's current dividend yield represents a premium compared to the income investors have been able to generate from Macy's in the past. As you can see in the chart below, for the three years between Q3 2012 and Q2 2015, Macy's traded with a yield between 1.50% and 2.15%.

(source: YCharts)
Investors have sold shares of Macy's in a large part due to concerns that shoppers are increasingly buying merchandise online and avoiding traditional department stores. Macy's doesn't report online sales separately, but the company has been working hard to ramp up its internet presence.
In August, the company expanded its e-commerce presence in China by launching a pilot program with Alibaba's Tmall.com. Early in 2015 Macy's hired 150 employees and restructured its merchandising and marketing teams to focus on web sales.
Looking forward, Wall Street analysts expect Macy's to report earnings of $3.90 per share for the fiscal year ending January 31 of 2016, followed by $3.77 per share in fiscal 2017. The company is scheduled to report fourth quarter earnings on February 23.
If Macy's is able to simply meet analyst expectations and provide guidance that confirms Wall Street's 2017 projections, investors could regain confidence and send shares higher. Today the stock trades with a forward PE near 9.1. But more clarity from the company (along with a steadily increasing dividend payment) could lead to multiple expansion.

(source: YCharts)
Simply expanding to a 12.5 forward PE (below the range for the majority of 2014 and 2015), would bring Macy's stock price back up above $47. This represents a 21% increase over today's price, and investors who buy today will still receive a 3.7% (and growing) dividend yield.
Of course there is still the potential for a private equity group to buy out Macy's for a premium. And Macy's could continue to add to shareholder value by closing stores and reducing payroll expenses.
But even if no one buys the company and a major restructuring does not occur, Macy's current earnings and hefty dividend yield makes the company an attractive investment.
Disclosure: I/we have no positions in any stocks mentioned, and no plans to initiate any positions within the next 72 hours.
I wrote this article myself, and it expresses my own opinions. I am not receiving compensation for it (other than from Seeking Alpha). I have no business relationship with any company whose stock is mentioned in this article.