IDC and Gartner recently released their 4Q report for PC sales: they estimate a reduction of 8-10% in 4Q, while IDC estimates a reduction of 10% for 2015. IDC also states that the reduction sets at -4% in 4Q and -7% in the entire 2015 (with detachables).
It is clear that Skylake and Windows 10 lifted only a bit of sales, but IDC and Gartner also expect that the scenario will change and it is getting better in 2016. IDC expects a little growth of 1-2% in 2016, accounting for detachables also, while Gartner expects a decline of 1% without accounting for detachables.
There also is another report from Gartner that shows that PC sales are going to grow in the following years (traditional PC + 2-in-1 devices) mostly thanks to the 2-in-1 devices.
All of this is similar to previous forecasts released by Gartner and IDC in the previous years, but you know that they turned out to be quite unreliable. Will this year show the same behavior? This time, I think that things are going to get better.
CES 2016 PRODUCTS
First of all, the upcoming lineup of ultrabooks, laptops and 2-in-1 tablets looks more and more complete at this stage. Lenovo, Samsung, HP, Dell, Acer and Razer have shown a lot of good looking, thin and more powerful devices, providing various devices with thunderbolt ports (some enthusiast gamers will be happy), a real sense camera, more portability, high crafting quality products and mostly a higher availability of different solutions, most of all 2-in-1.

CREDITS: WINDOWSBLOGITALIA
Until 2015, the only valid choice for 2-in-1 devices was the Surface Pro lineup, but starting in 2016, things look quite different with a higher grade of competitiveness. I expect that the 2-in-1 devices will partially lift the PC growth issue given that it is the segment with the highest growth potential, but that is not the lone segment which will help the PC sales.
GPU REVOLUTION
Nvidia Corporation (NVDA) and Advanced Micro Devices, Inc. (AMD) are going to make a big jump with their GPU architecture and technologies: they will go with 14/16nm node process and they will provide new architectures (Pascal and Polaris/CGN 2.0) introducing also the HBM 2.0.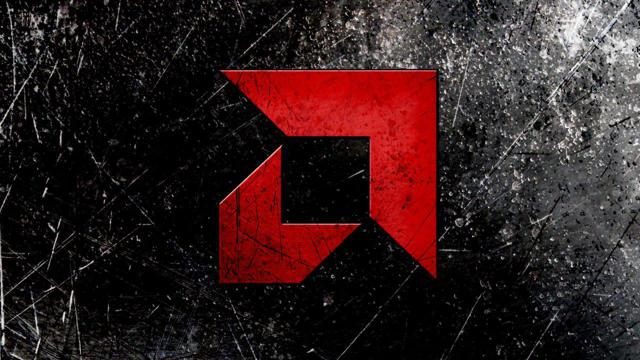 CREDITS: EVERYEYE
It is true that common users do not need a discrete GPU. Productivity users, mainstream users and casual gamers find the integrated GPU to be sufficient for their needs. But for those who are geeks, nerds, enthusiasts, typical or hardcore gamers, or they use some kind of GPU intensive programs (video editors, 3D editors, graphic designer and so on), those are a different matter.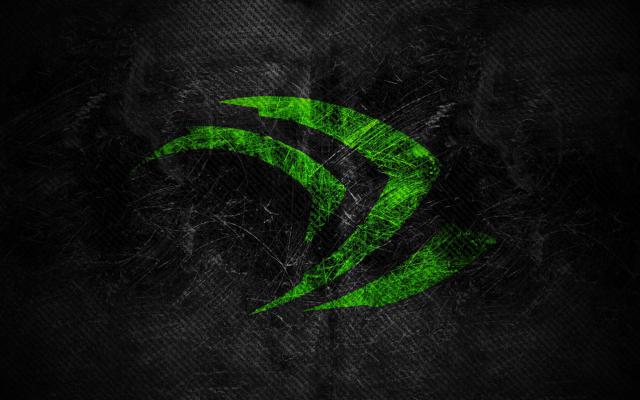 CREDITS: THORGARIS
That is where things are changing this year:
First, the technology node jump is quite remarkable: jumping from the 28nm to the 14-16nm provides an enormous boost for transistor density, electromigration decrease and power efficiency. The projected boost is quite bigger than the jump from 40nm to 28nm, therefore, we can expect more performing graphic cards through the year.
Nvidia and AMD will introduce the HBM 2.0 with a potential bandwidth of 1 TB/s per each GPU chip, providing a very high computational margin and the chance to quickly execute calculation with lower cache miss "fear" and decreased slowdowns due to filters.
These two companies will provide new architectures with doubled transistors, renewed shaders, pre-fetches and so on. For what concerns the FP units, Nvidia will finally provide full FP16 calculation at double speed of 32FP (Maxwell could not).
First Polaris preview showed that AMD is able to provide a graphic solution as fast as the GTX 950 (Maxwell) but demanding half of its power consumption. Given that even Pascal will jump from 28nm to 14-16nm, it is easy to say that Nvidia will provide a massive efficiency boost too. Therefore, the next GPU generation is going to show great performance per watt boosts, which will be a very positive factor for both mobile and desktop environments. This implies that laptops and ultrabooks in the H2 will come with beefed up graphic solutions, becoming a lot more desirable. At the same time, the desktops, workstations and servers demand for graphic cards will likely grow up this year, given the massive projected boost for both peak performance and performance per watt.
Obviously, professionals, gamers and enthusiast users, which are likely to get an upgrade this year, cannot move massive sales. But it is evident that the upcoming solutions are able to provide something remarkable (at least from the graphic and quality point of view) that was not available in the last few years, and this must increase sales.
Intel Corporation (NASDAQ:INTC) has managed to attain a very good boost with its HD 9 Gen GPUs, in fact it is able to meet decent performance that was not predictable in the past. In addition, the eDRAM versions are sold at a price similar to the other "normal" i5 and i7 SoCs, providing graphic performance at least on par with a Nvidia 940M. Intel is going to release its HD Graphic Gen 10 this summer with Kaby Lake and the Morganfield/Willow Trail platforms. Given the great performance per watt jump that Nvidia and AMD will provide, Intel may be working on some very optimized graphic architecture, moreover if it wants to obtain great improvements in the mobile sector with the Morganfield platform, powered by the Goldmont cores. A performing GPU is one of the requirements to compete even in the high-end SoC segment.
Finally, we must not forget that VR will start to drive some sales, and that is something to look for in the following years: Microsoft, Nvidia, AMD and Intel are all companies that could generate additional revenues from this market.
WINDOWS 10 AND OLD PCS
Microsoft's (NASDAQ:MSFT) Windows 10 is another important factor to consider: it is true that Windows did not stop the PC sales slump yet, but expectations are brighter for the next couple of years. For example, the enterprise segment will see an increase of device sales in relation to Windows 10 because the demand is really consistent but the firms were not ready and/or keen to integrate Windows 8 in their systems: with Windows 10 things are becoming quite different. Note that a lot of the new ultrabooks and 2-in-1 present at CES 2016 are devices suitable for the business and enterprise segment. In addition, testing Windows 10 at business level takes a quite long period of time, therefore, it is natural that Windows 10 will lift sales only starting from 2016. You can grasp this point looking at this link: the Windows 10 business adoption timeline comprises 5% that was likely to immediately use Windows 10, 35% is going to update within one year and a 33% is going to make the update within one to two years. Obviously, those who are willing to update within one year will be concentrated on the second part of the timeframe. Therefore, the first six months have been more consumer related.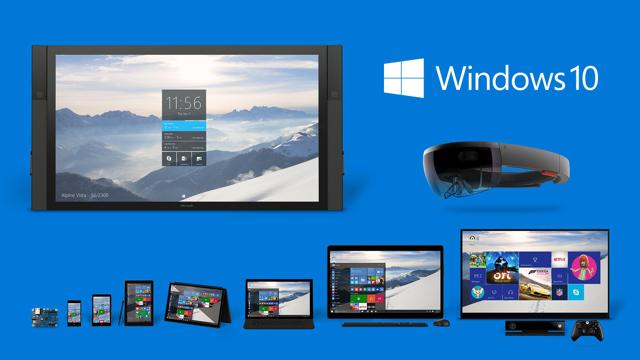 CREDITS: MICROSOFT
Another important factor is that there are hundreds of millions of old PCs which are at least four years old, and they are waiting for some upgrade or total renovation. The installed base is very huge and it hides a very consistent sales potential.
Take me as an example: I assembled my last PC exactly seven years ago and I made two small upgrades through the years. This PC has served me well even after three or four years, it is still fast, powerful enough and effective. Now, after seven years, it cannot provide decent performance anymore, and when I consider new technologies (real sense, Windows 10, various CPU generations, various GPU generations, M.2 SSDs, Thunderbolt, laptop capabilities and so on), I understand that its time is running out. Obviously, my needs are more professional or business like and they have changed through time, but this segment is quite big and important and, if you have read the previous assumptions, you will understand that the market is probably going to settle and grow at least a little. In addition, remember that it is very hard to see a business or professional user to live with the same piece of hardware for seven years.
What about consumers? Consumers are the most resistant customers at this point. Excluding gamers and enthusiasts, which I have treated before in the article, the average user is capable of living even with a seven-year old PC if it is a high-end one. At the same time, there are various common actions which are simply replicable by a tablet, a phablet or a smartphone, and that is one of the main causes for the market slowdown (and China related problems). But there also are various operations which still cannot be smoothly achieved without a laptop or PC, and that is why detachables are growing fast. The consumer market may be the most problematic, but still, it could find a somehow stable settlement in the next couple of years.
WINDOWS MOBILE?
Among these matters, Windows Mobile could be an additional market mover in some way. Windows 10 Mobile looks good, with the "only" problem being the lack of applications. But from this point of view, developers are starting to pay more attention to the Windows mobile environment with various upcoming universal applications that were not present before. In addition, having a "Continuum" between Windows 10 desktop and Windows 10 mobile, it will obviously bring in some new customers which consider the system unification as a strong point.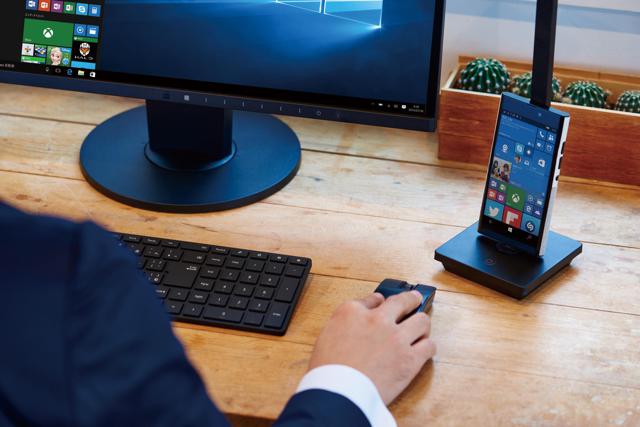 CREDITS: WINDOWSBLOGITALIA
At the same time, a recent MSDN document showed that Microsoft is really working on a x86 Windows 10 Mobile version, an OS that could be able to virtually run a lot of x86 applications. That would be a great and very interesting feature, first of all for the enthusiast and professional segments, but also for the consumer sector. The synergy with continuum could be really massive and it would be the right and perfect way for Intel to gain market share in the mobile sector, attacking directly the mid and high-end market.
CHINA
Here comes the real issue: China. The recent Chinese downturn is concerning and it is putting pressure on companies like Intel and AMD. But it is the entire macro environment in China that makes investors to tremble. AMD has cut its guidance for next quarter due to China issues, while Intel showed soft demand from China from both the consumer and enterprise segment.
China and emerging markets will likely continue to be consistent headwinds for PC sales and sectors like DCG (Intel), but, given the scenario, year 2016 will probably be positive for Intel and Microsoft, while PC sales could still see some growth in H2.
SERVERS AND HPCs
The new Nvidia and AMD architectures will also drive new sales and upgrades for servers and HPCs. In any case, every segment which uses intensive GPU computing will be more keen to adopt new graphic cards and/or make some overall upgrades. The projected improvements in power consumption, memory/chip coherency and peak performance are something that will bring benefits for Intel, Nvidia, AMD and so on.
TAKEAWAY
Microsoft is expected to see a big adoption growth in the enterprise/business sector as already stated, therefore, its services will likely meet growing revenues and profits. At the same time, the outlook would change for better.
But even Intel will likely see better times: in the last 4Q call, Intel stated that Skylake production pushed the 14nm products to reach more than 50% of the CCG solutions, lowering its inherent costs. In addition, i7 and K SKUs for gaming (those top-end processors and unblocked multiplier processors) enriched the product mix obtaining an all-time volume. The consequence is that the sector revenue was down only by 1% and the gross margin increased Q/Q.
Therefore, with flat or low PC sales growth for 2016, we can expect a revenue increase for Intel, which will continue to ramp up 14nm production: Kaby Lake is coming in mid 2016 (increasing the 14nm portfolio and its scalability), new SoFIA SoCs will be introduced during 2016 (14nm SoCs also, increasing 14nm portfolio and scalability) and we will see a new global GPU offer which will obviously drive an additional enrichment of i7 and K SKUs for Intel (since enthusiasts will be more keen to make a beefy upgrade this time). This will be mostly related to the new GPU offer which will trigger new graphic cards in the following months and updated laptops and ultrabooks mainly in 2H. The upcoming Intel HD Graphic Gen 10 may move additional sales if the performance increase will be similar to the Skylake upgrade. There also is curiosity about the CPU side, where Kaby Lake must be a new architecture and it must be seen what kind of performance or performance per watt increase will be obtained.
Clearly, the recent months of turmoil related to ISIS, China and oil issues makes the scenario quite difficult to be predictable. By the way, I rate Microsoft and Intel as a "buy" on the long term, mainly accounting for the enterprise growth for Microsoft and the possible CCG growth for Intel. In addition, Intel still discounts the traditional CCG issues and the 4Q results: the reaction to 4Q is excessively influenced by the sentiment and it is a quite good entry point for the long term. Finally, Intel still has high potential with 3D Xpoint, Network Virtualization, Cloud, memory business the and FPGA (Altera) business. In particular, the Altera business is really underestimated when a preview sample already showed very remarkable improvements in performance and efficiency.
Disclosure: I/we have no positions in any stocks mentioned, but may initiate a long position in INTC over the next 72 hours.
I wrote this article myself, and it expresses my own opinions. I am not receiving compensation for it (other than from Seeking Alpha). I have no business relationship with any company whose stock is mentioned in this article.
Additional disclosure: The author does not guarantee the performance of any investments and potential investors should always do their own due diligence before making any investment decisions. Although the author believes that the information presented here is correct to the best of his knowledge, no warranties are made and potential investors should always conduct their own independent research before making any investment decisions. Investing carries risk of loss and is not suitable for all individuals.