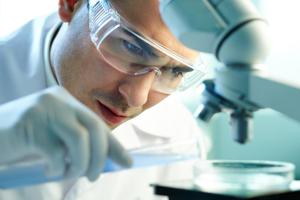 When Gilead Sciences (NASDAQ:GILD) reported FY14 earnings last February, the announcement that the company initiated a dividend payment came as a big surprise for many. The first quarterly dividend ($0.43) was paid in the second quarter of 2015, and at an annualized rate of $1.72, Gilead's current yield stands at 1.9%.
Gilead will publish 2015 results in on February 2, and the last dividend was announced on October 27. In other words, it is time to spend some thoughts on Gilead's dividend outlook for 2016. There are basically two options: Either the dividend will already be raised within the next few weeks, prior or together with the release of the FY15 results or later at the end of April after four quarters of constant payments.
In any case, I count on a substantial dividend increase. 2015 will be another record year with new record earnings and record free cash flow. The payout ratio of only 14% based on the expected adjusted FY15 EPS is ridiculously low, leaving plenty of room for future raises. Therefore, it does not take an optimist to forecast a significantly higher dividend.
Fundamental Situation
Despite all record figures and the continuous earnings beats, Gilead shares lost more than 15% since the superb 2014 figures were released and the dividend was announced. The reasons are well known and are of course related to the question of how much further growth Gilead's dominating HCV drugs Sovaldi and Harvoni can generate. To summarize the company's situation in one sentence: For the next few years, these mega blockbusters will continue to determine Gilead's fate, and neither the pipeline nor smaller acquisitions will be able to deliver an earnings contribution which comes close to Sovaldi's or Harvoni's.
2015 was another record year, but to add meaningful growth to this baseline is becoming more and more difficult. After the first three quarters, Gilead reported total revenues of $24,133M, a net income of $8,614M, adjusted EPS of $9.29 and GAAP EPS of $8.73. The full-year guidance stands at product sales of $30-31B and the market expects Gilead to report 2015 EPS of $12.19. The 2016 analyst consensus sees EPS to contract slightly to $12.09 which indicates that the market expects that the peak in HCV sales has already been reached.
Whether this is true or not, sales and earnings growth will unavoidably slow down from the record pace of the past two years, and I believe that investors have to get used to the thought that not more than organic single digit growth lies ahead for Gilead.
What could the Dividend Hike look like?
Based on the analyst forecast and not taking the almost obligatory earnings beat into consideration, Gilead's non GAAP FY15 EPS are expected to increase by around 50% from the year before. This is indeed a very good starting point for a dividend raise, but investors should also remember that Gilead's management was well aware that a record year 2015 was lying ahead when the dividend was established. Equally obvious was that growth would unavoidably slow down thereafter, a development which needs to be considered in the company's long-term dividend strategy.
Gilead's management already stated that it intends to grow the dividend over time. This should not come as a surprise, and once a corporation starts paying a dividend, obviously investors will look for continuous raises each year. Gilead clearly has the potential to become a "classical" dividend grower which would of course be very well received by many investors. The company's starting conditions are very good: Gilead is operating in an industry which is expected to see continuous growth and which is immune against cyclical downturns. The company is extremely profitable, and the initial payout ratio is low.
Dividends play an important role in total return, particularly during phases where markets are trading sideways. Surely, no company becomes a dividend grower after only two consecutive years of dividend payments, but I consider this status as a desirable goal and a very good long-term strategy for any corporation. An attractive and growing yield definitively helps to broaden the investor base, and for Gilead, the relevance of the dividend will become increasingly important since the time of stellar growth is over.
If Gilead raised the dividend in line with 2015 EPS growth, it would mean an increase by more or less 50% to $0.65 per quarter or $2.60 for the full year. Personally, I expect a substantial, albeit slower raise for several reasons. As I mentioned earlier, Gilead's management was aware what 2015 was likely to bring, and it decided to pay an already quite attractive starting yield. EPS growth potential in 2016 will remain limited, and any distinct dividend raise will increase the payout ratio. Thinking long term, the coming increase should keep the payout ratio at an acceptable level to safeguard future dividend growth. I believe that the company should target double-digit dividend growth over the next years, and at present there are no signs that this should be an unrealistic goal.
Another point to consider when pondering about the dividend is the disappointing stock performance, and of course, Gilead's management cannot be satisfied with the share price development and the current valuation. A higher yield will increase the attractiveness of the stock, and Gilead might have a concrete interest in a higher share price, but more about this later.
Dividend payments are the smaller part of Gilead's shareholder remuneration, and the company has returned significant amounts of cash to shareholders through stock repurchases. Last February, the Board of Directors approved a new authorization of up to an additional $15B of the company's stock. In the third quarter alone, $3.1B were spent on buybacks, and the share count was reduced by 93 million to an average number of 1.503 million diluted shares outstanding after Q3.
In principle, it makes more sense to buy back shares aggressively when the stock is cheap and to put more emphasis on the dividend when the price is high. In Gilead's case, shares are definitely cheap, therefore I believe the repurchases will remain the company's priority in terms of returning cash to shareholders, and the management might want to keep more flexibility by not increasing dividend distributions too much. In addition, the reduced share count supports EPS growth which is particularly important in times when organic growth slows down.
For me, a likely scenario is an increase to somewhere between $0.54 and $0.65, but possibly more close to the lower end of this corridor. This would correspond to a hike of 25% to 50% and lead to an annual dividend between $2.16 and $2.60. Consequently, the yield would increase to 2.4% to 2.9%. The payout ratio would still remain low with only 18% to 21% based on the FY16 analyst consensus.
Dividend, Share Price and a potential Acquisition
Coming back to Gilead's share price and why the company might have a concrete interest in lifting it. Assuming FY15 EPS of around $12 and a similar figure for 2016, the PE stands at only 8. Besides the fact that the management cannot be happy with such a low valuation and the disappointing stock performance, there is one other possibly reason, a potential major takeover.
Last September, Gilead announced the issue of $10B of debt with the intention "to use the net proceeds from the offering for general corporate purposes" which triggered many speculations about an upcoming acquisition. Why would a company with already $15B in cash and a cash pile growing rapidly quarter after quarter need to raise another ten billion dollars? A simple explanation is to increase financial flexibility and to lock in the low interest rates. On the other side, there are no signs that interest rates could rise significantly anytime soon, Gilead is not aggressively looking for acquisition targets, and the funding of any smaller or mid-size takeover could be easily and quickly secured if it was required, given Gilead's balance sheet.
Although it seems a rather unlikely option, there is another possibility: the acquisition of a major competitor. Such a move would very likely have to be funded by a combination of Gilead shares and a cash component, therefore a higher share price would be important for Gilead. The obvious rationale for such a bold move would be to reduce the dependency from the HCV franchise - the one trick pony would learn new tricks. Admittedly, it is a rather unlikely scenario, and it would primarily make sense if Gilead's management came to the conclusion that the outlook for the HCV franchise had worsened for whatever reason. It would be a major change in strategy and contradict the company's earlier statements to build on existing therapeutic areas, but on the other side if Gilead was working on a plan behind the scenes, it would surely not talk about it. Again, a rather unlikely scenario, but nevertheless worth spending a thought.
How is this connected to the dividend? Despite record figures and extensive share buybacks, the stock has fallen below the $100 level. In addition to the fact that Mr. Market is obviously not willing to accept a higher multiple for Gilead, all markets are heading south recently. However, defensive dividend stocks have been spared so far. A substantial dividend raise, resulting in a yield closer to 3%, possibly in combination with an optimistic dividend outlook for the next years could become a catalyst for Gilead and attract new investors, supporting the share price.
Conclusion
I count on a substantial dividend raise somewhere in the region between 25 and 50 percent which would increase the dividend to $2.16-$2.60 annually and lift the yield clearly above 2%. Furthermore, the low payout ratio leaves plenty of room for continuous increases over the next years. Gilead has all it takes to become a "classical" dividend grower.
Disclaimer: Opinions expressed herein by the author are not an investment recommendation, any material in this article should be considered general information, and not relied on as a formal investment recommendation. Before making any investment decisions, investors should also use other sources of information, draw their own conclusions, and consider seeking advice from a broker or financial advisor.
Disclosure: I am/we are long GILD.
I wrote this article myself, and it expresses my own opinions. I am not receiving compensation for it (other than from Seeking Alpha). I have no business relationship with any company whose stock is mentioned in this article.