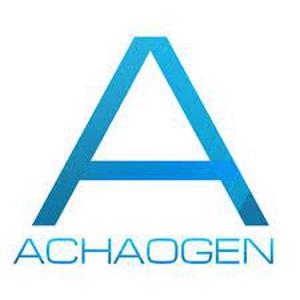 Achaogen, Inc. (NASDAQ:AKAO) is a small-cap biomedical company developing new antibacterial antibiotics. The company that was formed as a private venture during 2004. Achaogen had its IPO in March of 2014 and now trades on NASDAQ. Since opening trading at about $12/share during 2014, Achaogen has seen its share price steadily decline to trade in the $4-5/share range during January, 2016. In this article, I will discuss some of the critical need for development of new antibiotics, will provide some background on the company's lead drug candidate and pipeline, will attempt to explore some of the reasons that underlie the decline in share price since the IPO, and will outline reasons investors could see share prices stabilize and stage a rebound during 2016 and 2017.
MDR Bacteria: Costs and Medical Consequences Vs. Financial Windfalls to Develop New Antibiotics
Gone are the days when just about any bacterial infection could be treated with a single course of Penicillin or Tetracycline. Multi Drug Resistant or MDR bacteria have become a significant and steadily worsening problem in human health and gradually the tried & true antibiotics have lost much of their universal utility. Recently the CDC reported that 2 million Americans acquire serious infections caused by MDR bacteria each year, and 23,000 of them die as a result. As patients with MDR infection continue to become a more common problem iforn modern medicine, it will become more important that medicine possess new antibiotics to be deployed. Ideally, these would include new classes of antibiotics with novel bacterial targets that are not likely to have already been selected for resistance.
The current pipeline of antibiotics in or entering Clinical Testing includes some candidate compounds that can help fill some of this need. The PEW Charitable Trusts recently summarized some of the advances that are being made. As of September 2015, there were at least 39 new antibiotic compounds in development, and two other compounds that had been approved during 2015. Of these 39 compounds, 10 were in Phase III testing, including Achaogen's Plazomicin. Plazomicin is also one of 11 of these 39 compounds currently in clinical testing that has the potential to treat infections caused by the gram-negative MDR bacteria that are among those of highest concern to medicine.
The costs associated with treating patients who have acquired infections with these MDR bacteria can be quite high. As just one example from MDR tuberculosis (TB) in the United States, the estimated costs for treating each MDR TB patient averaged $134,000, while the costs for a non MDR-TB patient was a much lower $17,000. Obviously, this implies that there is a market for effective antibiotics for MDR TB patients, and illustrates some of where the revenue for companies marketing new antibiotics might come once an effective candidate drug is developed, approved, and put into use.
Where Does the Science Stand with Achaogen?
Achaogen has entered Phase III clinical testing for its lead antibiotic compound Plazomicin. Plazomicin is a unique, engineered, next-generation Aminoglycoside antibiotic; one of a class of antibiotics that have become less useful to medicine while groups of bacteria have developed resistance them. So while Plazomicin is a new antibiotic, it is not a novel or new class of antibiotic. Other Aminoglycoside antibiotics include gentamicin, kanamycin, neomycin and streptomycin. Aminoglycoside antibiotics are all relatively toxic when compared to some other common classes of antibiotics, and patients being treated with this class often require close monitoring for symptoms of toxicity. This class of antibiotics is also poorly absorbed in the digestive system and many of these drugs are administered via slow Intravenous (IV) injection. Achaogen's Plazomicin is intended as a treatment for hospitalized patients with MDR gram-negative bacterial infections that have had poor reaction to other first-line antibiotics. Plazomicin was identified specifically by Achaogen's drug selection process because MDR bacteria were inhibited by it.
Plazomicin is specifically intended for treatment of bacterial infections caused by carbapenem-resistant Enterobacteriaceae or CRE, a group that includes MDR strains within Escherichia coli and Klebsiella pneumonia and other gram-negative bacteria that do not respond to other 'last line of defense' carbapenem antibiotics. Plazomicin is now being tested in two parallel Phase III trials with expected endpoints for collecting primary outcome measures to occur during 2017, and 2018.
In addition to Plazomicin, Achaogen's drug candidate pipeline includes other pre-clinical compounds with novel modes of action. The biggest benefit to developing candidate antibiotic molecules that use different modes of action than the classes that have been typically deployed in is that it is unlikely that bacteria have developed effective countermeasures to those new classes - hence these should be effective against current MDR bacteria.
For the last decade, Achaogen has been working to identify antibiotic molecule candidates that inhibit the enzyme LpxC. The LpxC enzyme has an essential function in forming an outer membrane that limits entry of hydrophobic (water insoluble) compounds in many gram-negative bacteria. If the activity of the LpxC enzyme is disrupted, the structural integrity of the bacterial outer membrane is decreased and bacterial survival is greatly decreased. Achaogen has used their discovery methods to identify a set of molecules that show improved safety over molecules that currently are known to inhibit the LpxC enzyme, as well as showing improved activity and pharmacological utility. None of these candidate molecules is ready to enter Clinical testing yet, but may follow after Plazomicin's Clinical Testing has concluded. However, their current value to the company is - at best - speculative
Achaogen also is working on therapeutic monoclonal antibodies (mAbs) to be deployed against MDR bacteria, and are using their platform to explore other novel bacterial enzymes with similar effects compounds targeting the LpxC enzyme. However, these programs are also not sufficiently developed to assess their chances of its success as medical treatments and their value is also - at best - speculative.
What is the Financial Status of Achaogen?
Achaogen does not currently have a consistent source of revenue. Absent a revenue stream, Achaogen is in the same financial state as many developing biotechnology and biomedical companies and is dependent on a mixture of grants and potentially dilutive securities sales to maintain working capital. Achaogen had its IPO during March of 2014 and raised a gross $72 MM in capital. This IPO-based capital forms most of the current money available to Achaogen. During 2015 the company acquired additional working capital via a combination of loans, grants and some limited sales of stock.
As of their most recent quarterly report, Achaogen reported a net cash burn for operating activities of approximately $9.6 MM for the nine months that ended on September 30, 2015. The net loss from ongoing operations from that same nine-month period was approximately $15.8 MM, but that was partially offset by small accounting gains in depreciation & amortization charges, stock-based compensation and other accounting changes. For the same period during 2014 net cash burn amounted to approximately $5.5 MM, with a net loss from ongoing operations from that same nine-month period of approximately $15.3 MM.
While the bulk of the company's available operating capital is hold-over from the company's IPO, during 2015 Achaogen also filed a Shelf Registration that covers up to $150 MM future offerings of common stock (up to $30 MM value) and preferred stock, debt securities, warrants, purchase contracts and other units. During September of 2015, Achaogen sold some common stock to gain net proceeds of $1.3 MM and the company retains the ability to sell another $28.5 MM in common stock under this shelf agreement. During August or 2015, also Achaogen entered into a loan agreement for up to $25 MM, $15 MM of which was drawn upon during August.
In light of the additional work to be done under the second Phase III trial of Plazomicin that was announced during 2015, the company has announced that they will need to dedicate additional funding of $45 to $50 MM. Some of that additional cost will be subsumed by the $15 MM in capital drawn from that loan agreement, and another $10 MM could be further drawn from that agreement. The remainder of that cost may be drawn from additional sales of stock from the Shelf Agreement, or from other contingencies already subsumed under that Shelf Agreement. The danger of imminent dilution of shareholder value beyond what has already been revealed may be limited as long as no further delays or changes in the existing protocols for either Phase III trial occur. This does, however, remain a risk factor until Achaogen completes its Phase III testing, and (assuming all goes well) gears up for sales and generates a revenue stream.
The fact that the initial Phase III trial was progressing extremely slowly, and the added expense (and risk) that Achaogen has incurred to initiate the second Phase III trial have added to market perception of the risk that this company faces. The expectation of decreased value per share via dilution thorough stock sales, stock & debt securities, and the loan to acquire the operating a capital that Achaogen needed to ensure that they could move forward with their Clinical testing have all combined to drive share prices lower in the overall market since the IPO.
How Might This All Fit Together?
The current Phase III Clinical Trials for Plazomicin are underway. The initial Phase III trial CRE/CARE was started in September of 2014, and is now slated to be completed during 2018, rather than was initially expected sometime during 2017. This trial had an initial enrollment goal of 360 patients, but has filled more slowly than initially anticipated and the study design has been reworked and approved by the FDA. Once the information about the slow progress of this trial was made public, the delay applied some of the downward pressure on share prices for Achaogen that shareholders have seen during 2014 and 2015.
The second Phase III trial that was started during 2015 is focused on Complicated Urinary Tract Infection (cUTI) and just enrolled its initial patients during January of 2015. The final data collection date for this second Phase III trial is anticipated to be during May, 2017; which moves the company's timeline for potential FDA drug approval closer by about a year, but at the cost of an estimated additional $45-50 MM in capital expenditures.
Between the remaining capital that was generated through their IPO, the potential capital that can be gained by utilizing their Shelf, and existing loan capacity, Achaogen appears to have the needed capital on hand to complete their Phase III trials. However, they may need to raise capital again to cover their costs after completing their clinical trials, but before gaining FDA approval of Plazomicin to cover operating costs, and to attempt to move R&D for their other pipeline candidates forward. Also, if unexpected delays occur, or if the costs in running these two Phase III trials are greater than anticipated, additional risk would be incurred by shareholers. There is a lot riding on continued slow progress for the CRE CARE trial, and on whether their cUTI trial moves forward at a good rate during 2016.
We are only a few months from seeing Achaogen's next annual report, and it will be informative to view information on their cash burn since starting this second Phase III trial, and to see how filling that trial's study population is progressing. At that stage, shareholders and potential shareholders will need to reassess their investment in this emerging company. For the time being I do not anticipate significant upward movement in share prices through 2016 while progress is made on the twin Phase III Clinical Trials. Accordingly, I will be watching Achaogen through 2016, but do not anticipate seeing a significant gain for shareholders.
Disclaimer: Just One Lab Nerd has earned a Ph.D. in Genetics and possesses over 20 years working experience post-degree in genetics, biological chemistry, molecular genetics, population genetics, and in methods development and validation. I do not hold a current position in AKAO, and do not intend to begin a position within the near future.
Disclosure: I/we have no positions in any stocks mentioned, and no plans to initiate any positions within the next 72 hours.
I wrote this article myself, and it expresses my own opinions. I am not receiving compensation for it (other than from Seeking Alpha). I have no business relationship with any company whose stock is mentioned in this article.
Editor's Note: This article covers one or more stocks trading at less than $1 per share and/or with less than a $100 million market cap. Please be aware of the risks associated with these stocks.