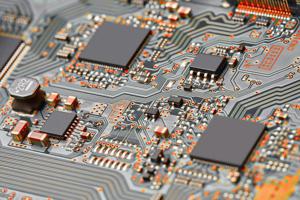 Microchip Technology (NASDAQ:MCHP) announced it would acquire Atmel (NASDAQ:ATML) for $3.56 billion. This is a strategy that has clear-cut implications in several businesses that could impact Intel (NASDAQ:INTC).
I discussed in a previous article in Seeking Alpha entitled "Semiconductor M&A Activity For Smart Technology/IoT: What It Means And The Impact On Supply Chain" (here) how much of the record-breaking M&A in 2015 was geared for Smart Technology/IoT.
I noted that Atmel's $140 million acquisition of Newport Media enhanced Atmel's Smart Technology/IoT product portfolio because it combined Atmel's microcontroller (MCU) line with Newport Media's wireless connectivity line.
At the time of that article on October 5, 2015, it looked certain that Dialog Semiconductor would acquire Atmel, and I wrote that it would enhance Dialog's business endeavors since its wireless connectivity products would be combined with Atmel's MCUs.
Remember that there are three major semiconductor segments for smart technology/IoT - sensor chips, connectivity chips and processor chips, according to our report "Convergence of Semiconductors and Smart Technology - A Market Analysis." Processor chips include MCUs/MPUs and FPGAs. So if you put a processor or sensor in a home appliance in order to make it "smart" it also needs connectivity such as a WiFi or Bluetooth transmitter to communicate with the appliance. These are two product lines from Microchip.
I also noted that Microchip Technology was still in the market for acquisitions. According to my analysis:
"One company that comes to mind is MCU supplier Microchip Technology, which I discussed in my previous Seeking Alpha article linked above. Microchip was in negotiations to acquire CSR in mid-2015, but CSR rejected Microchip's overtures, saying the offer was too low. Qualcomm came forward and offered $2.4 billion for CSR's Classic Bluetooth and Bluetooth Low Energy technologies. Indeed MCHP did acquire ISSC but that deal was in the works before the attempted CSR move, so my suspicion is MCHP is still looking over the battlefield."
Why is the merger worse for Intel?
Dialog Semiconductor focuses on connectivity chips for Smart Technology/IoT. Microchip Technology already has connectivity products from its acquisition of ISSC but MCHP's product line since its inception has been MCUs. The Microchip-Atmel merger will strengthen Microchip's Smart Technology/IoT and microcontrollers (MCU) portfolio.
The Dialog-ATML merger would have combined Dialog's less-than-stellar wireless connectivity, which represented revenues of only about $100 million in 2015, with ATML's MCU revenue of about $800 million in 2015.
Now if we combine MCHP's MCU revenues of $2.1 billion in 2015, the product portfolio becomes a major competitor to Intel's Quark/Atom/FPGA portfolio that will be used in Smart Technology/IoT, which I discussed in a July 27, 2015, Seeking Alpha article entitled "Intel Is Pushing Aggressively Into The Internet Of Things." (here)
Another factor that makes MCHP-ATML more of a headache for Intel is the way chips are made. Both companies have their own fabs, making chips in-house. Dialog Semiconductor is fabless. While there are many benefits to being fabless, having chips made by foundries such as TSMC (NYSE:TSM), UMC (NYSE:UMC) and Globalfoundries costs money and decreases flexibility. The merger could eliminate some product lines or the possibility of shuttering older, less efficient fabs, increasing MCHP's bottom line.
A third issue is that Atmel makes ARM-based MCUs while Microchip has focused on MIPS. The merger could move Microchip into the ARM arena, competing against other ARM MCU companies NXP (NASDAQ:NXPI), STMicroelectronics (NYSE:STM), Texas Instruments (NYSE:TI), Toshiba, Nuvoton, Renesas and Fujitsu Semiconductor - another headache for Intel in the mobile space.
Conclusion
The merger between Microchip Technology and Atmel moves microchips into a higher tier in the MCU space - third place behind NXP (after its acquisition of Freescale) and Renesas. The broadened MCU portfolio enhances MCHP's foothold in the Smart Technology/IoT space. The move also may move MCHP to a migration of some of its MIPS-based MCUs to ARM.
Disclosure: I/we have no positions in any stocks mentioned, and no plans to initiate any positions within the next 72 hours.
I wrote this article myself, and it expresses my own opinions. I am not receiving compensation for it (other than from Seeking Alpha). I have no business relationship with any company whose stock is mentioned in this article.