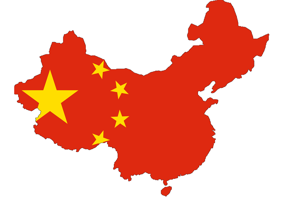 The New Year has came and went and by now the majority of us (myself included) are staring at portfolios pulled up on monitors wondering exactly what happened. Even as I type this I have come across numerous headlines that contain some variation of "Sell Everything! The end is nigh!" As the Chinese government attempts to iron out its economic policy, oil dropping to $30 a barrel, and Yellen still planning to further interest rate raises, some real estate investors may be considering cashing out their assets and waiting for some glimmer of stability before re-entering the markets. But my question is: Can it all be so bad?
A month ago I took a look at the Urban Land Institute's Consensus Forecast on real estate and their justifications for growth. To give readers the essentials, respondents to the AFIRE survey have ultimately come to the conclusion that they will increase or maintain their real estate investment levels in the United States for 2016. In addition, none of the respondents made any indication of cashing out. So what makes respondents so sure of the market? I am aware that participants in the survey represent the entire globe but in this article I would like to focus on the numbers coming from China.
In 2015, Colliers reported that Chinese citizens had increased their offshore investments by 87% setting them around the $29 billion mark. This should come as no surprise as the yuan has been stuck in a depreciative trend in comparison to the dollar - causing immense capital outflow from the country. It is not only real estate developers that are realizing the threat of keeping their investments within China, but several others as well.
Top 20 insurance companies and pensions in China are setting their targets on American real estate to capitalize on our safe haven image. Companies such as Ping An Insurance are interested in investing billions into the United States real estate market and have gone so far as creating a US-based investment branch of the company. Other companies such as Anbang Insurance (owner of the Waldorf) and Fosun International (JPMorgan Manhattan Plaza) have already set up shop in the United States and are likely here to stay.
Even as interest rate hikes work against them, foreign investors have been given another incentive to bring their money to America. Even as the Federal Reserve looks to raise rates we must keep in mind that historically the rates we are seeing now and those forecasted for 2016 are still quite low. This is illustrated below. Referencing back to my last article, ( Real Estate: Wage Growth) we can see that the last rate hike during 2004 to 2006 did not dampen REIT returns showing that there is little evidence for a causal relationship.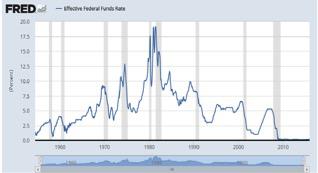 It is said that the increased demand stemming from foreign buyers is one reason the real estate market is becoming increasingly pricier with low cap rates. Foreigners who would usually look for high return projects know that during this time those opportunities are far and few. As a result of what appears to be the United States' ability to maintain NOIs, foreigner investors are likely to invest in these low returning assets just to keep their money safe. Some have argued that this has effectively caused a bubble within the market as investors divert their funds from bonds and other assets and into real estate. However, for these foreign investors, little or no returns are always favored over negative ones. Given the global landscape and the ability of Chinese companies to invest wherever they choose, it is clear that Chinese companies are optimistic about real estate in the U.S.
In addition to the optimism surrounding the U.S real estate market, the means of investing has been improved as well. The Foreign Investment in Real Property Tax Act, which was created in 1980, had an original threshold of 5% ownership of a REIT before foreign investors were taxed. Starting this year, this threshold has been doubled to 10%, effectively opening up more opportunities for foreign investors.
Although this all sounds well and good for our domestic real estate market in regards to China, we must remember that at the end of the day the central government of China has a large influence on what happens to capital. Since 2013, the country has been promoting its Qualified Domestic Institutional Investor program, which allows hedge funds and real estate firms to raise capital in yuan to spend abroad. However, this past week, the central government and the funds themselves have put a temporary halt on the skyrocketing amount of new applications for the QDII program, as it deals with the extreme volatility in its own economy. As investors on the other side of the world, it is important that you always remain aware of foreign policy risks before hitting that trade button.
Disclosure: I/we have no positions in any stocks mentioned, and no plans to initiate any positions within the next 72 hours.
I wrote this article myself, and it expresses my own opinions. I am not receiving compensation for it (other than from Seeking Alpha). I have no business relationship with any company whose stock is mentioned in this article.