Investment Thesis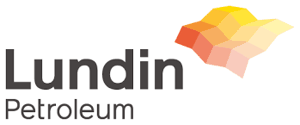 Lundin Petroleum (OTCPK:LNDNF) has been on my research radar since February 11, 2014 when I first initiated coverage on the stock. Subsequently, there has been follow-up coverage in October 2014 and August 2015. It is well known that the oil slump started in the second half of 2014, but I have maintained a "Strong Buy" view on Lundin Petroleum through this crisis.
The trigger for coming back to Lundin Petroleum is a recent deal with Statoil (NYSE:STO) and this will be elaborated in the thesis as it provides insights on the company's valuation.
Before going into that discussion, I would specifically point out here that I last wrote on Lundin Petroleum on August 10, 2015 when the stock was trading at SEK118.7. I am considering the price in the Stockholm exchange where the liquidity is robust. On the same date, Brent was trading at $48.3 per barrel. On January 15, 2016, Lundin Petroleum was trading at SEK114.4 with Brent at $30 per barrel.
Even with continued decline in oil price, Lundin Petroleum has remained sideways and I emphasized on this point when I last wrote on the stock. The sideways movement continues and is indicating that Lundin Petroleum has significant value at current levels.
I must humbly admit that I never expected oil at $30 per barrel. I have worked primarily on the oil & gas sector and my recommendations have taken a big beating as stocks crumble. I would therefore not attempt to time the recovery, but there is no doubt that Lundin Petroleum has a lot to of value to offer. I will add here that the stock has trended higher by 4.8% in the last one year and this again indicates that there is huge value at current levels.
The Lundin Statoil Connection
I will elaborate on the recent deal where Statoil purchased minority stake in Lundin Petroleum. Prior to that, I will briefly explain the asset that connects the two companies.
The Johan Sverdrup field is Norway's biggest offshore exploration project in several decades. The project is likely to deliver first oil in 2019 and I discussed the asset prospects in details when I covered Lundin Petroleum earlier.
Statoil has 40% stake in Johan Sverdrup followed by 22.6% stake for Lundin Petroleum. Petoro AS, Det Norske Oljeselskap and A.P. Moeller-Maersk are the other stake holders in Johan Sverdrup.
It therefore makes sense for Statoil to buy stake in Lundin Petroleum as it indirectly increases the company's stake in the Johan Sverdrup asset. It is also encouraging that Statoil is the operator of Johan Sverdrup as the asset development requires significant capital that Statoil can provide.
The Statoil Lundin Deal
On January 14, 2016, Statoil announced that the company will be buying a 11.3% stake in Lundin Petroleum for a consideration of SEK4.6 billion. According to Statoil press release -
We consider this a long term shareholding. The Norwegian Continental Shelf is the backbone of Statoil's business, and this transaction indirectly strengthens our total share of the value creation from core, high value assets on the NCS.
What is important to note here is that the 11.9% stake at SEK4.6 billion implies total entity valuation at SEK38.7 billion. Lundin Petroleum currently has a market capitalization of SEK35.4 billion. If Statoil assumes $38.7 billion as fair value of Lundin Petroleum in the current market scenario, the stock is still trading at a 9% discount to that fair value assumption.
Looking Beyond Johan Sverdrup
There is no doubt that Johan Sverdrup is a game changing asset and Lundin Petroleum expects net 2P reserves of 515 million barrels of oil equivalent for the full field development of Johan Sverdrup (based on 22.6% working interest).
However, when talking about stock resilience and potential stock upside, Johan Sverdrup is not the only trigger for Lundin Petroleum. On November 28, 2015, Lundin Petroleum announced first oil from the Edvard Grieg field (offshore Norway).
Lundin Petroleum is the operator of PL338 with a 50% working interest. The partners are OMV Norge with a 20% WI, Statoil with a 15% WI and Wintershall Norge with a 15% WI. This is another high cash flow potential asset where Lundin Petroleum and Statoil have common interest.
The Edvard Grieg field is estimated to contain gross 2P reserves of 187 million barrels of oil equivalents.
The important point to note is that - A successful appraisal well in the southeast of the Edvard Grieg field, drilled earlier this year, is anticipated to lead to a reserves increase once the year end 2015 reserves certification process has been completed.
In my view, this will provide additional strength to the stock once the reserves are announced for 2015.
For Edvard Grieg, Lundin Petroleum expects plateau production (100,000boepd gross) during the second half of 2016 with drilling of the development wells expected to continue into 2018. However, the company is already expecting 2015 exit rate of 75,000boepd. Clearly, there will be a significantly production and cash flow bump-up in 2016 and I had discussed this in my thesis on August 10, 2015.
It is certain that the potential cash flow will be impacted due to lower oil price, but Lundin Petroleum has been able to execute big projects with success even in a low price environment. One of the key factors is sufficient liquidity buffer and the Edvard Grieg will ensure that liquidity remains ample for investment in Johan Sverdrup development.
Robust 2016 Drilling Schedule
Lundin Petroleum has a $700 million in undrawn credit facility and the company's growth will also be funded by higher cash flows in 2016 coming from production upside. When I re-initiated Lundin in August 2015, my projection (base case at $50 per barrel oil) was EBITDA of $923 million for 2016.
With oil at $30 per barrel, this projection does not hold well, but cash flows from production upside will still ensure that Lundin Petroleum has at least $1.5 billion in liquidity for investment through 2016.
In January 2016 presentation, Lundin Petroleum has provided an initial exploration and appraisal outlook for the year. The company is targeting net resources of 270mmboe from six exploration wells and two appraisal wells to be drilled in 2016. Since the outlook has been provided in January 2016, it discounts the low oil price factor and the plan still remains aggressive.
Therefore, I expect Lundin Petroleum to remain sideways or trend meaningfully higher in 2016 if oil prices recover. Even with a sideways movement assumption, I believe that exposure can be considered to the stock from a valuation perspective.
Concluding Words
It will be hard to find oil & gas exploration stocks that have yielded positive returns in the last one year. Lundin Petroleum stands firm and the resilience is backed by strong fundamental developments, game changing assets and strong financial flexibility.
Statoil buying minority stake in the company further underscores the potential that the company's assets hold. The stock is sideways with declining oil prices and the stock is likely to surge once there are signs of sustained recovery in oil prices.
Disclosure: I/we have no positions in any stocks mentioned, and no plans to initiate any positions within the next 72 hours.
I wrote this article myself, and it expresses my own opinions. I am not receiving compensation for it (other than from Seeking Alpha). I have no business relationship with any company whose stock is mentioned in this article.
Editor's Note: This article discusses one or more securities that do not trade on a major U.S. exchange. Please be aware of the risks associated with these stocks.