I was considering skipping the Briefing today, as I'm currently on a layover awaiting a flight. However, Wednesday was a very important day for the market, so here's an abbreviated take on the day's events.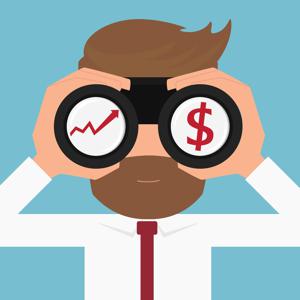 The markets finally bounced! Yes, the market was still down on the day overall, with the S&P 500 (NYSEARCA:SPY) dropping another 1% and the Dow (NYSEARCA:DIA) getting hit worse than that due to the earnings problem with IBM Corp. (NYSE:IBM).
However, given the shellacking stocks were taking in mid-day, the bulls pulled out a huge win to only finish down 1% on the day. When I left for the airport, the market was at 1820. Imagine my surprise when my flight landed and I saw the market had closed way up at 1860. And futures are now heading higher again in the evening session.
Most importantly, in terms of setting the stage for a break in this correction, the worst dogs of the market finally reversed. All the way down, energy, biotechs, basic materials, and out-of-favor tech stocks were collapsing. The hardest-hit stuff finally rallied viciously on Wednesday, showing that for the first time in weeks, short sellers felt motivated to cover.
Just take a look at a few of these reversals. Biotech (NYSEARCA:XBI) got down to 50, way down from 70, where it started the year. Twitter's biotech trading community was as dour as I've ever seen it, with traders quitting left and right.
Finally, the biotechs bounced, with the sector ETF bouncing 10% off the lows on Wednesday. Yes, that's an ETF full of stocks that made a double-digit move during the day. Pretty incredible.
Similarly, out-of-favor tech stocks finally moved up. Twitter (NYSE:TWTR) moved from $15 to as high as $19 in a frantic burst of short covering. GoPro (NASDAQ:GPRO) made a move from the single digits to $11 in a similar sentiment turn. SunEdison (SUNE) was down 5% on the day, but it was down more than 20% at one point, so it still counts as a moral victory.
In the basic materials space, the hardest-hit stocks finally came back. Freeport-McMoRan (NYSE:FCX) hit as low as $3.52, another 52-week low, before ripping 15% higher to close in the green. Embattled Brazilian oil giant Petrobras (NYSE:PBR) soared more than 10% off the lows, adding $2 billion back to its market cap during the afternoon. Peabody (NYSE:BTU) moved 20% off the lows. I could go on.
Netflix (NASDAQ:NFLX) was as good an indicator of the mood as anything. It traded up the previous evening on a favorable earnings reaction. It opened basically flat, at $110, on Wednesday, losing the earnings pop with the weak market. It then proceeded to nosedive to $97 during the day, down 10% even on upbeat earnings. It then reversed the whole loss, heading back to $108 to close flat on the session.
One indicator many people had been waiting for was the capitulation in oil and, in particular, the oil stocks. Exxon (NYSE:XOM), Chevron (NYSE:CVX), and ConocoPhillips (NYSE:COP), to name a few, were holding up way too strongly given the new oil environment. It was hard to justify their valuations given oil under $50, let alone $30.
On Wednesday, the awaited drop may finally have come. Exxon, among the bluest of blue chips, dove from $76 to $71 before recovering somewhat. Chevron and ConocoPhillips were both down at least 8% at the lowest levels of the session.
Oil (NYSEARCA:USO) was down another 3% on the day, but it was down way more at the lows, before recovering partially with the market. I'm not convinced the low is in with oil, though we are probably getting close.
My Call From Here Going Forward
However, it seems the market may finally be able to diverge from oil here. This bounce wasn't driven by oil, as other attempts have been. Rather, it was driven by the weakest stocks finally getting a bid. It was biotech rallying, smallcaps (NYSEARCA:IWM) finally outperforming for once, and basic material shares finding some short covering.
The selling was fast enough, and with sufficient volume to think we've marked a bottom. At the moment I'm typing this, the S&P 500 futures contract is up 63 points, or more than 3%, off Wednesday's low. The low tested a key support area, 1800, which held.
Barring some significant negative new event, it seems likely this rally will have some legs. The Fed started to signal last week that it is willing to consider a slower trajectory of hikes if inflation doesn't pick up. Inflation seems unlikely to gain much traction at this time.
In fact, the market is moving strongly away from that idea. The 10-year Treasury closed back under 2% Wednesday, down 30 bps from the recent high. This is the first time that the market has been under 2% since October. It appears there will be a pause in the rate hikes.
Much of the sell-off has been driven, or at least aided by the Fed pulling liquidity from the markets, adding more forced selling and margin calls into the recent correction. Assuming the Fed holds off until June or later, and the US dollar (NYSEARCA:UUP) falls a bit, the market should be able to move up off these lows.
I'd previously called for one more new high. It's looking more doubtful now, but a move up to 2,200 on the S&P 500 this year wouldn't surprise me even after this dour start.
I still tend to think we aren't in a bear market. The US equity market remains among the best-sheltered from the current global mess. In all likelihood, the US economy isn't going into a recession in 2016. And bears have become so emboldened that there will be a large move toward covering and chasing the rally as the market turns.
However, this is not a healthy market or global economy. There's a large debt problem looming, and this commodity bust is of truly gargantuan proportions. You aren't going to see emerging market demand come back in any meaningful way for a while.
The rally that is coming now should be used as an opportunity to lighten up if this sell-off made you too nervous. A lot of people, particularly younger Millennial investors, think they have high risk tolerances. This may be in part because they haven't invested through a bear market before.
I first bought a large chunk of stocks with my own money in the fall of 2001. Stocks were already way down. They seemed cheap. They proceeded to drop a lot lower before finally bottoming in 2003.
And while a lot of us expected a bear market in 2007-08, even most of us that expected problems weren't thinking the market would drop more than 50% off the top.
If a 10% or 12% correction off the high is enough to do major damage to your portfolio, please consider shifting some of your funds as the market rebounds. More cash, bonds, or lower-beta stocks will leave you better positioned for the next bear market. Whether it comes in early 2016 or it is still a few years off, know that at some point the "buy-the-dip" philosophy will stop working.
If you're one of the traders that bought Netflix at $97 during Wednesday's wild session, you're probably gloating that you're already up 10 points on it. But know, one of these days, it isn't going to bounce, like the biotech stocks that are down 40% in the blink of an eye. When the bear actually arrives, traders buying the dips on heavy margin will eventually meet a bad fate.
Stated otherwise, the market is probably about to make a significant move upward. But don't be greedy about it. This is a time to play defense and make prudent moves. This is not a market that will reward many people that are swinging for the fences. The worst of this storm seems to have passed, but that doesn't mean 2016 is going to be a particularly sunny year.
Disclosure: I am/we are long IBM, XOM.
I wrote this article myself, and it expresses my own opinions. I am not receiving compensation for it (other than from Seeking Alpha). I have no business relationship with any company whose stock is mentioned in this article.
Editor's Note: This article covers one or more stocks trading at less than $1 per share and/or with less than a $100 million market cap. Please be aware of the risks associated with these stocks.