Over the first month of 2016, the IPO market may be making a bit of a comeback. 16 IPOs have filed so far in January, compared to ten in January 2015. It is also the largest number of IPOs filed over the past three months.
The vast majority of these filings have been health care companies, including Clearside Biomedical (Pending:CLSD) and Oncobiologics (Pending:ONS). Now another pharmaceutical company named Avexis has filed with a company valuation of $115 million.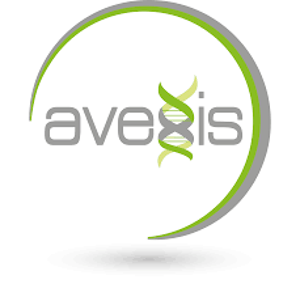 Avexis is looking to raise money to develop treatments for rare and life-threatening genetic diseases as well as to generate working capital for general corporate purposes. The company has a main drug, AVXS-101, which is designed to help treat spinal muscular atrophy (SMA). SMA is a genetic disease which afflicts 1 out of 10,000 children and is the most common genetic cause of infant death.
But while helping to fight this disease is certainly worthwhile, there are too many questions regarding Avexis and its long-term prospects. Heavy competition and jumping through the FDA's hoops means that there are better health care companies to invest in.
Very limited background
Avexis describes itself as "a rapidly growing leader among gene therapy biotech companies" that is "dedicated to developing and commercializing novel treatments for patients suffering from rare and life-threatening neurological genetic diseases." The company was founded in 2010, though it began development of AVXS-101 in 2013.
But while Avexis talks of treating genetic diseases, it is currently only focused on developing AVXS-101. And while there are four types of SMA, AVSX-101 is currently designed to only treat SMA Type 1. Avexis has talked about expanding AVXS-101 so that it can treat types 2 and 3, but that will not take place for some time. In the meantime, Avexis has noted in its SEC filing that it "has not generated any revenues from the commercial sale of its gene therapy product candidate."
SMA Type 1 is the deadliest form of this disease, and there is no known cure as of today partly due to a highly limited market. But because of these conditions, AVXS-101 has been granted orphan drug status by both the FDA and the European Commission. This means that Avexis can receive tax credits, waived fees, and most valuable of all, marketing exclusivity once it has developed the drug.
A long development process for this wonder drug
But Avexis has not fully developed AVXS-101 - or rather, it still must go through clinical testing by the FDA. About three weeks ago, Avexis announced that it had enrolled patients "for the Phase 1 clinical trial of AVXS-101 for the treatment of spinal muscular atrophy (SMA) Type 1."
So the Phase 1 trial is currently ongoing. Avexis has observed a favorable safety profile in its applock tests, and thanks to its orphan drug status, it will be able to go through the FDA testing process faster.
The problem is that Avexis is not the only company going through FDA approval to treat SMA. These other treatments are in fact further ahead in the testing process. Biogen and Ionis Pharmaceuticals are currently on Phase 3 testing an alternative splicing treatment known as nusinersen. And French biotech company Trophos, which has been working on a drug called Olesoxime that could treat Type 2 and 3 SMA, has completed Phase 3 testing and received $545 million last year from pharmaceutical giant Roche.
As noted above, if either of those companies successfully develop and test a treatment which can cure SMA, then they can receive marketing exclusivity for the next several years thanks to their status as orphan drugs. This does not necessarily mean that AVXS-101 will be worthless- the company notes in its SEC filings that even after an orphan drug is approved, the FDA may approve another drug for the same condition if the latter drug can show itself to be clinically superior. But given those drugs' head start over AVXS-101, it remains a significant problem.
Too much risk
Avexis has certain things going for it, such as the government advantages which come with developing an orphan drug as well as the potential rewards it could reap should it gain exclusivity over curing SMA. But fundamentally, there are simply too many problems and too much competition for the rights to gain exclusive status to cure this terrible disease.
Investors should watch to see if the development of nusinersen and Olesoxime may be delayed and also pay attention to what Avexis reports on its clinical testing. If news turns out better there, perhaps Avexis may be worthy of investment then.
Disclosure: I/we have no positions in any stocks mentioned, and no plans to initiate any positions within the next 72 hours.
I wrote this article myself, and it expresses my own opinions. I am not receiving compensation for it (other than from Seeking Alpha). I have no business relationship with any company whose stock is mentioned in this article.