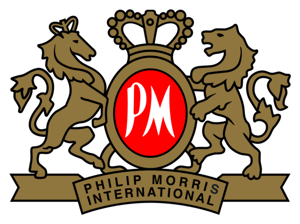 Philip Morris International (NYSE:PM) has had a bit of a rough run of late due to continued currency head winds from the strong dollar and an announcement just yesterday that its subsidiary in Thailand is being charged with tax evasion by the government. But dealing with this type of issue is nothing knew for the tobacco giant that has successfully navigated many long years of litigation and attacks and come out on top. There is no reason to expect a different outcome in this case.
Due to the high margins and excellent cash flow of the tobacco business many of the issues mentioned above can simply be looked at as a normal cost of doing business because the company can afford to pay them and then move on. While this is not ideal and investors should be concerned about legal actions taken against the company it seems to be a normal occurrence for this particular industry and will continue to be so going forward. But despite these challenges, even with the number of smokers declining in most of the western world, the tobacco industry continues to reward investors and has actually outperformed every other industry over time.
But since PM sells its products exclusively outside of the United States as per the arrangement after they split off from Altria over 7 years ago, the number of tobacco users is actually increasing. A large part of this increase is simply due to the fact that the world's population is rapidly increasing with most of the increase taking place in the world's poorer countries where smoking rates are much higher than elsewhere. Indonesia is a good example. Indonesia has one of the highest rates of adult tobacco use in the world with 72% of adults in the country being regular smokers. With a population over 150 million that is over 100 million smokers, more than double the number of smokers in the U.S., which is around 40 million.
So while the strong U.S. dollar may continue to depress PM's results over the next few months, the business model is intact and any weakening of the dollar will likely see a sharp jump in the company's results and of course the stock price. With a current P/E of 18, which is pretty much in line with the current market average, the stock is trading at fair value considering the fact that PM is obviously a better than average company with almost 30% margins and a 4.64% dividend yield. Investing gurus like Jim Cramer as recently as yesterday have been advocating flight to strong dividend paying stocks as a way to weather the current market storm. In fact, every time MO or PM comes up on the show Cramer comments on the excellent fundamentals of these companies before saying he doesn't like to recommend tobacco companies as investments for ethical reasons. So they are obviously a good investment, especially for those who are already attracted to dividend paying stocks.
But not only does the nice dividend provide cash flow while investors wait for the storm to blow over, which could take a while, but dividend paying stocks tend to outperform during downturns because as investors fly to the cash flow of these equities, their price is bolstered by the capital inflow. So what you get is a one two punch of income and defense which is exactly what conservative investors should be looking for right now.
PM's most recent earnings report showed that despite stiff currency headwinds, quarterly YoY net income rose 2% and the company expects to see full year 2015 EPS growth of around 10%. This is a pretty good performance considering the dollar's epic record run against other currencies last year. Obviously, the dollar cannot strengthen forever, and when it finally does start to reverse course, patient PM shareholders will be richly rewarded. Either way, its a great stock for the current market turmoil.
Disclosure: I am/we are long PM.
I wrote this article myself, and it expresses my own opinions. I am not receiving compensation for it (other than from Seeking Alpha). I have no business relationship with any company whose stock is mentioned in this article.