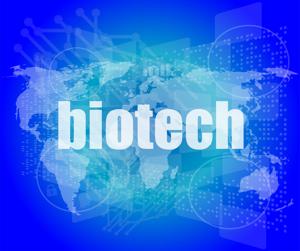 Congrats to the shorts in biotech. Last week was the 34th JPMorgan Healthcare Conference representing one of the biotech sector's most high-profile events of the year. The iShares Nasdaq Biotechnology ETF (NASDAQ:IBB) and SPDR Biotech ETF (NYSEARCA:XBI) recorded their worst weekly returns since 2000, a clear outlier representing extremely poor sentiment.
As a result, we believe sentiment is reaching a trough, and while some more bloodletting could be ahead, it's quite easy to identify value from junk in the sector after last week. A lot of pipeline valuation has been removed from the SMID caps, and we argue that risks from drug pricing headlines or policy changes have been removed from valuations within large and mid-caps. We welcomed this sell-off, especially in SMID Caps and reiterate that historically 80% of gains occur over 20% of the time. We believe we are entering a period of continued volatility, but the risk-reward is now skewed asymmetrically to the upside.
As a result, we are updating our view on short ideas and turn bullish on VRTX and RGNX, and from short to neutral on CLLS and CLVS as of yesterday's close.
What makes us bullish?
I. This sell-off has been indiscriminate and far from efficient creating valuation disparities within and outside of the sector.
II. 100% of our Bearish Trade Ideas are deeply in the black with mean returns of +34%. Since April 2015, we have had seven bearish ideas with each meeting or exceeding our downside price objectives equating to a 100% success rate on the short side. When everything has become this one-directional simultaneously, something is askew (long or short).
III. Finally, large caps offer twice the growth of the S&P 500, yet trade at a discount to it.
As a result, we took action on January 20th:
Moved cash from 60% to 43%, the lowest since September 29th. Any further deterioration in prices, we would look to accumulate over the next three months down to 30% cash.
Additionally, with calls being so cheap and sentiment so negative, we allocated to both equity and risk reversals in large caps, and also purchased some short-term calls levered to the upside, amplifying returns from any continuation of a "dead cat bounce."
While we are undeniably in a global macro driven market environment with intra-equity correlations rapidly moving to one, alpha opportunities will be difficult to capitalize on and timing will be difficult to determine the ideal entry for these alpha opportunities. So, in order to gain exposure and scale quickly with good liquidity and narrow spreads for the second time since Sept. 29th, 2015, we entered IBB, and for the first time, XBI, in a ratio of 3:1. The strategy is to close XBI's profits before IBB. And would view many SMID caps within XBI as a dead cat bounce trade where we entered between $51-54 over the past week. As such, we accumulated today near the intraday lows and subsequent rally as price approached the 200-week moving average (MVA) not touched since Oct 3rd, 2011.
Taking advantage of market's lack of discernments creates alpha opportunities
Due to the difficulty in selecting winners within such a nuanced and specialized sector given the intricate science, Biotech ETFs have gained acceptance as a way to gain exposure to the sector (long or short) over the last few years. AUM for the sector in mutual funds had closely tracked that of ETFs until 2013; since then, flows into ETFs have dramatically outpaced flows into mutual funds and now the AUM of the sector is two-thirds passive vs. one-third active. This creates the risk that the stocks could behave similarly during a sell-off, with greater outflows from ETFs, which we saw during 2014's sell-off. This rapid inflow/outflow creates rising correlations in both up and down moves initially, so dispersion of correlations (alpha) will likely require more time to develop and lower volatility. As a result, we chose to gain large exposure through IBB and XBI in a 3:1 ratio.
A key lesson for fundamental investors
Technicals cannot and should not be ignored as they turned bearish months ago while solid large-cap fundamentals kept biotech investors in denial long after the technicals turned bearish. The combination of bearish technicals under the backdrop of worsening global macro conditions precipitated a dramatic increase in intra-equity correlations. Thus, strong large-cap fundamentals did not matter, as biotech's large gains over the past three years became a source of funds during the turmoil. However, with XBI testing and reversing from its 200-week moving average on Wednesday, a level last touched on October 3, 2011, the bottom may be near, and we think the time has arrived to buy our first large tranche with fresh capital. On the BTK index, we closed below a major trend-line base in place since October 2015, as part of a large weekly wedge formation projecting to what we view as the max downside of -15% at 2,715, the 38.2% Fib Retracement. The 200-week moving average is currently at 2,634, representing final support in our view. There are multitudes of older Fib Retracements that further support the 3,000 level on BTK at 2,895 and 3,017. Upside confirmation of a bottom stands at daily or weekly close above 3,380-3,450, representing the 61.8% Fib Retracement and the previous weeks' high respectively.
Max pain would be the 2014 low at 2,270, representing another -29% downside, while the all-time high of 4,457 presents +39% upside and risk-reward of 1:1.4x. While technicals are important, valuations eventually overcome technical factors alone.
Large caps
We added to positions through a mix of equity and options and a new position in IBB at $280-285 and are positioned to increase exposure at $220 (via short puts). We added upside leverage using cheap short-dated $310 strike calls with the intent of capturing some levered upside rapidly for a minimal premium. We intend to turn the call-leg into a vertical call spread if the $315 strikes increase toward our entry price for the $310 calls leaving 0% premium at risk.
The positive outlook on M&A with both Amgen (NASDAQ:AMGN) and Biogen (NASDAQ:BIIB) noting that the sell-off has created attractive valuations, but qualified this by saying they have to stay low for a period of time to convince sellers. Critically, Gilead (NASDAQ:GILD) maintained its patient outlook on M&A at JPM, which to us signals that the driving force behind its M&A motives will be dictated by its own pipeline, most notably is momelotinib in head-to-head vs. Jakafi reading out 2H2016 (if failure, we contend Incyte (NASDAQ:INCY) as the top candidate) and secondarily, simtuzumab in NASH representing the last hope in our view before GILD must look for plan B externally, in this scenario ICPT makes sense, as would VRTX or ALXN.
· The bulk of our large-cap exposure is through IBB due to the high intra-equity correlations.
· We added Celgene (NASDAQ:CELG) between $100 and $105 the past two weeks, GILD between $88 and $90, and are looking to add AMGN and AbbVie (NYSE:ABBV) this week as well.
Moving on to SMID caps
On December 21st, 2015 we wrote:
"The most common approaches, which we agree with is to be overweight quality and size, and underweight hype and hope (SMID Caps) next year. But to supplement this vanilla strategy, we believe using risk-defined hybrid strategies can offset some risk (while capping gains) and collect premium with covered calls and a variety of other more complex options structures that are likely to provide the best path toward outperformance. Combining the former with high conviction large cap longs with short risk positions in SMID Caps (and some large caps) should create optimal portfolio combinations with strong expected returns."
The short side has played out we believe changing the risk-reward dramatically in the first three weeks of 2016. Hence, the risk-reward is now skewed to the upside asymmetrically over the next 12-18 months in many names. To quickly gain some exposure to this, we entered long XBI equity and $60 strike calls and look to convert the long calls into covered calls after we rally another 10% (if we rally).
Disclosure: I am/we are long VRTX, GILD, JUNO, BLCM, ADRO, ABBV, IBB, XBI. I wrote this article myself, and it expresses my own opinions. I am not receiving compensation for it (other than from Seeking Alpha). I have no business relationship with any company whose stock is mentioned in this article.
Additional disclosure: see website.