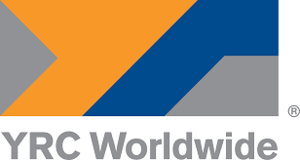 Shares of YRC Worldwide (NASDAQ:YRCW) are severely oversold even in the current market conditions. Shares have slid down about 50% in the last month and are now trading at all-time lows, while financials are constantly improving. In this article, I'll take a look at 3 key reasons to buy YRC shares now.
Before taking up a career on the stock market, I was an executive at a large transportation company in Canada. I can tell you that logistics is not an easy business to run. Your expenses are massive and your income is governed by a truckload of factors. One of these factors is, of course, fuel. On average, a fully loaded truck gobbles up $12,000 to $15,000 per month in fuel. Then you have to pay around $2000 for the truck, which depreciates quicker than you can balance your cheque books. Driver services will cost you around $0.40 per mile and insurance another $1,000 per month. I'm not going to even start on permits and layovers, it adds up. But... your charges for transportation are up there too. Averaging $1.5 per mile on full truckloads and going as high as you can possibly imagine for less-than-truckload and specialty freight.
Many investors in transportation companies realize that this business runs on a lot of debt. YRC Worldwide shows long-term debt of roughly $1 billion, which it services and improves on annual basis. It's not very difficult to service this amount with revenues at $1.25 billion per quarter. The company even reported roughly $40 million in net income in the last 2 quarters combined. Coming up with positive net income in the transportation industry is not an easy task, given the expenses I mentioned above, but YRC Worldwide is on the right track. Q3 earnings report shows $200 million in cash.
All would be great in the industry if not for the constantly growing accounts receivables. Average payment terms are around 60 days from receiving delivery invoice. So you pick up the freight, burn hundreds of gallons of fuel, pay your drivers and cover all of your equipment and warehouse expenses to deliver the freight. Wait a day or two for the signed bill of lading, print the invoices, mail it over and only then wait 60 days to get paid for the work that you just spent a lot of money to do. It's definitely not a business to start if you don't have capital to finance you for 90 days. Nonetheless, YRC's Q3 report shows roughly $500 million in receivables and a very similar amount in payables. It is a great sign when your payables don't outweigh your receivables; you can stay afloat. If you come up with net income it's a bonus. I believe YRC Worldwide is running their business correctly to be able to achieve these financial results.
Investors, however, are worried about the $1 billion in long-term debt. We all know that interest rates have been near 0 for the last 7 years and it has been fairly easy for companies with steady revenues to cover large debt. As I've mentioned earlier, one of the largest expenses is fuel. Thanks to the recent 80% decline in oil prices, fuel has become cheaper, thus cutting down these expenses. As a result, we believe that YRC will beat estimates for the 4th quarter of 2014 due to lower fuel prices and the usual pick up in freight volumes in Q4, being holiday season. We always awaited the 4th quarter as it was the most profitable for us and the volume always significantly improved. Therefore, we predict net income of approximately $25 million.
It's no secret to anyone on the stock market that this has been one of the worst starts to the year. The S&P is down nearly 14% in one month. YRC's shares are down 40% in one month, valuing the company 20% above cash levels. Transportation industry is known for frequent buyouts, as larger players choose to acquire their competitors in order to gain their client base. We believe that YRC is valued extremely low for what they are worth. They have one of the largest logistics networks in US. Their fleet is said to be recently renewed with 2,000 new tractors, which were expected to be delivered in the last quarter of 2015. The company has $200 million in cash. We value the company at roughly $600 million as it is, even in the current market conditions.
We strongly suggest buying shares under $10 and holding for a period of 3-6 months. Also, picking up a few $10 calls with July expiry if you trade options.
Disclosure: I am/we are long YRCW.
I wrote this article myself, and it expresses my own opinions. I am not receiving compensation for it (other than from Seeking Alpha). I have no business relationship with any company whose stock is mentioned in this article.