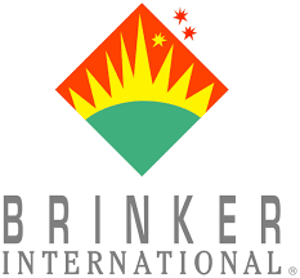 Brinker International, Inc. (NYSE:EAT), owner of Chili's and Maggiano's, reported their Q2 earnings Wednesday morning. The initial headlines:
Q2 adjusted EPS of 78 cents against estimates of 75 cents.
Brinker beats by 3 cents, but misses on revenues.
Chili's comp sales down 2.8%; Maggiano's comp sales down 1.8%.
Brinker reiterates annual EPS forecast.
As often is the case, the devil is in the details, and the full release, as well as the conference call, told us a lot more. As far as revenue trends, it is important to know that traffic was down at both chains - at Chili's by 4.0% and at Maggiano's by 2.9%. Pricing and menu mix helped the comps to limit the decline. This is probably the single most important takeaway from the report, along with general industry trends we will discuss later.
As far as the reported numbers, income before taxes was up by about $9.5M. This was helped by a positive swing in "other gains and charges," including about $8.8M in litigation expenses on the loss a year ago from the sale of assets. The number of shares outstanding shrunk by about 8% due to a large, ongoing share repurchase program with $430M remaining.
From an operational standpoint, the most relevant factors, in general terms, were higher labor costs and somewhat lower commodity costs. This, of course, is typical of what is happening throughout the restaurant and retail industries. It is worth noting that Chili's in particular has a heavy concentration of stores (17% of their total) in energy-dependent Texas, Louisiana and Oklahoma, and comps in those markets were about 3 points worse than elsewhere.
While guidance for the full year, ending 6/30/16, has been maintained, the company is counting on new promotional programs, increased benefit from their intensified loyalty program, the ongoing result of their "nearly complete" re-imaging program at Chili's and the obvious benefit of fewer shares outstanding. Both brands were indicated to have improved sequentially through Q2, though no indication was given as to the trend in January. It was mentioned that Maggiano's, the clearly better performing chain, benefited over the holidays from their "banquet space" in the malls as well as 10% increase in delivery business. Management guided to improving comps in their second half, largely because of easier comparisons. Important for short term investors, EPS in their Q3 was guided at a mid-single digit increase, but that would be even less than the 8% reduction in shares outstanding, implying a reduction in net income. At the end of the conference call, the 10-15% EPS growth objective over the next several years was reiterated. This objective, as described by management at the recent ICR Conference, is based on assumptions including: 1-3% annual comp sales growth, margin improvement of 0-50 basis points annually, 1% corporate unit growth, and 5% franchise unit growth. A shrinkage in share count would account for over half of the total. This sort of growth formula has been typical among many industries as organic growth is hard to come by and capital is inexpensive.
Aside from the details at Brinker, this was our first look at the December quarter for a well-established casual dining company. Our conclusion is that business remains challenging, by no means indicating that the general economy is on the verge of a "liftoff". Reference was made by management to an ongoing promotional environment, naturally intensified in markets affected by the decline in energy prices. Management is doing their best to reinvigorate Chili's as the "gathering place" it once was, but with same store sales still sluggish, an argument can be made that the physical re-imaging hasn't played as large a role as might have been hoped for. Of the two chains, Maggiano's is doing better but is far from "shooting the lights out".
Our conclusion is that business remains challenging, Brinker International being symptomatic of the malaise felt by lots of (especially brick & mortar) retailers. The December quarter just reported by Brinker, considering that the restaurant sector is a great leading indicator, does not encourage us to accept the projections provided by our consistently over-optimistic Central Bankers. The last words of Brinker management were "We've got some work ahead of us, but we have the utmost confidence in our brands." They are not alone.
Disclosure: I am/we are short EAT.
I wrote this article myself, and it expresses my own opinions. I am not receiving compensation for it (other than from Seeking Alpha). I have no business relationship with any company whose stock is mentioned in this article.