"If I could know only one thing about an investment I'm contemplating, it might be how much optimism is embodied in the price."

- Howard Marks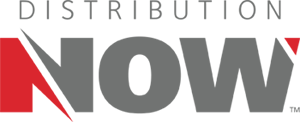 Distribution NOW (NYSE:DNOW) is a pretty simple business to understand. They're a distributor. The company buys products from various manufacturers and wholesalers, aggregates them so their customers have a one-stop shop for all maintenance, supply, and operational needs and makes a thin margin for doing so. In general, distribution businesses can run pretty capex-lite in bad times and usually ramp up capex as their markets get better. DNOW is no exception with annual maintenance capex at $10-15 million. If you're not familiar with the business, think of Fastenal (NASDAQ:FAST), MSC Industrial (NYSE:MSM), or Grainger (NYSE:GWW). DNOW runs basically the same business model, but concentrates on supplying the oil and gas industry.
Distribution NOW was spun off of National Oilwell Varco (NYSE:NOV) in 2014 just prior to the incredible downturn in the oil patch. At the time, the spin was one of the more hyped spins I had watched in a while. It went public around $32 in late spring 2014. It's now at about $12
It had a lot of things going for it: The industry was booming, it was a debt free spin, almost all of NOV's top managers (who have a very nice track record) came with the company, it already had a huge asset footprint, relationships with drillers, majors, and super-majors, and plenty of sell-side hype.
What it didn't have was good timing.
DNOW has fallen over 60% since the spin, and probably for good reason. Their industry and customers almost immediately began to deteriorate. Crude moved from $100+ to $26. Rig count dropped from 1500+ to 500 and customer capex was slashed. In short, it got ugly. But maybe that's a good thing, because sometimes it's hard to know when you're winning...
Distribution NOW has a tad over 5,000 employees and about 300 locations worldwide. They offer over 300,000 sku's such as pipe, valves, valve automation, fittings, tools, safety supplies, electrical products, drilling equipment, paints, and coatings. DNOW also offers its customers supply chain solutions, inventory management, warehousing, metrics, and business process reporting. Like with any company one looks at in depth, I could go on for pages and pages on what all this entails - but I won't. That can all be found here.
First a word on oil and gas. O&G are an incredibly integral part of my life, my business, likely your life and your business, our country, and the worlds economy. While the age of O&G may be (slowly) ending, it is very far from being over. Not only is it practically our only source of fuel for cars, trucks, semis, jets, planes, barges, freighters, heat, etc. O&G is also used to make Pipes, roads, coolant, bottles, inks, detergents, phones, tires, hand lotion, deodorant, fertilizers, and a huge host of things not mentioned. Beyond their use for all these applications, the current low price helps them to continue to be used for longer periods of time (discouraging investment in more uneconomical feed sources). If you think that the age of O&G is over, you can likely stop reading now. I won't argue this here as it's not the purpose of this article.
So why DNOW? Why Now?
First, why DNOW?: Distribution NOW is basically one of the few largest distributors to the energy sector in the world (for a public comparable, one could compare MRC Global (NYSE:MRC)). The business, although going through a difficult time, has a very successful operating history. The managers of this business (Pete Miller and Robert Workman) also have exceptional track records. They either ran or participated in running NOV through multiple cycles, stayed away from debt, and strengthened their business through each cycle they participated in - beside delivering exceptional returns to their shareholders during their tenures and CEO and president.
Beyond these somewhat obvious observations, I'm very attracted to businesses that are in the top 3 of their peer group (by size), have huge and dense distribution networks, low maintenance capex requirements, low leverage, operate in highly fragmented industries that are begging for consolidation, have high insider ownership, high manager incentive with far out of the money stock options, and likely have temporarily depressed margins. DNOW fits this bill pretty well.
The distribution business is heavily reliant on scale. You need people and locations to get your customers what they need when they need it and you need size to be able to buy in bulk and keep purchasing costs down and thus margins up. Scale in the distribution business usually comes due to a very large asset footprint and a very good inventory management operation. Distributors in general are very fragmented (lots of mom-and-pop shops or distributors with just a few locations). For example, in MSC Industrial's Q2 2015 call, they mentioned that the top 50 distributors own about 30% of a $140 Billion market. I realize MSM and DNOW have different end-markets, but I believe the fragmentation looks very similar based on my market research and the DNOW management/IR commentary. DNOW has made about nine acquisitions over the past three years with a plan to continue consolidation as the market tightens further. Incredibly, they've made these acquisitions using cash generated from their business and currently stand at a net zero debt position (source: 10-q filed November 2015). The company is GAAP EPS negative as of today, though the company is still FCF positive (mostly thanks to changes in working capital). It does have access to plenty of liquidity through committed funding and I expect it to use that liquidity to buy up competitors on the cheap in the coming months and year(s).
Second, why now?: My answer here is a weighted guess. Hopefully an educated one. I'm trying to determine how much optimism is embodied in the price of DNOW (and maybe even in the price of oil). There are multiple ways to look at this. One can view the speculation on the Saudi Riyadh (the number of betters and size of bets wagering that the currency devalues), take a look at cycles and their destiny to repeat, take a look at headlines and decide if they've gotten too one-sided AND if they pass the sniff-test, or look at the oil-gold ratio, or listen to those who turn to you for advice. Were the advice seekers asking how much of their 401k to put into Bakken apartments only 15 months ago, and are now selling (at any price) to lock in those losses? These could be among many others and sure, I realize some are highly anecdotal. Surely there are multiple ways to view this but it comes down to one's opinion of optimism and cycles and thus where we are in the optimism cycle and the business cycle. Obviously I could be wrong here, so think about it for yourself. Finally, I'm also trying to define success for DNOW. I believe they might be winning, although the current score says otherwise.
What are they worth?
Distribution now is really difficult to value even with it's long operating history. In my experience, anything with a lot of uncertainty will be harder to peg a price on. Going through NOV's old 10k's and q's don't give much insight on what it took to run this business. I can get high-level information, but not detailed costs, inputs, etc. For this reason, I have to apply best guesses and look at as much financial information as I can find. Understand my time-horizon is long. So the shortest I'll look out is 2020, though I'd prefer to view this as a decade.
The company's long-term goal is 8% EBITDA margins. I don't like that. I think it's high, they haven't yet achieved it as a public stand-alone company, and they haven't really given a detailed plan of how to attain it. So I'll use history as my guide. In 2013 DNOW achieved a 5.2% EBITDA margin and I'll use that as a base-case. That translated into a net margin of 3.2%. That year they had about $4.3 billion in revenues. So let's assume that by the end of 2020 (5 years) DNOW manages to double revenues (via acquisitions + organic growth) to $8 billion
At a 3.2% margin, and assuming shares outstanding stays constant:
We're looking at a $35 stock at 15x earnings, a $28 stock at 12x earnings, or a $24 stock at 10x earnings. Those figures translate into annual CAGR's from today's price ($12.20) to 25%, 18.5%, and 14.5% respectively.
We could also run this and assume revenue only grows by 50% in 5 years. Or we can assume net margins move down to 2%. Or revenues only grow by 25% but margins improve, or revenues stay flat but the 8% EBITDA goal is reached. There's almost an infinite manner of possible outcomes. For example, let's stick with the assumption that DNOW can double revenue through acquisitions by the end of 2020. If their net margins shrunk to 2%, that's about $1.50 in EPS. Meaning a $22.50 stock at 15x, $18 at 12x, and $15 at 10x (CAGR's of 13.1%, 8.1%, and 4.3%).
I like the business, I like the management, I like the company's lack of leverage heading into a terrible environment (especially compared to MRC Global), I like the pessimism and uncertainty currently in the stock. If nothing else, it is a very interesting business to keep on the radar.
Disclosure: I am/we are long DNOW, MSM.
I wrote this article myself, and it expresses my own opinions. I am not receiving compensation for it (other than from Seeking Alpha). I have no business relationship with any company whose stock is mentioned in this article.