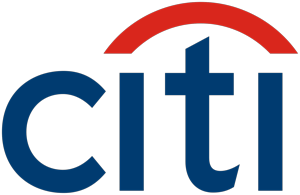 In mid-2014, I had written an article on Citigroup (NYSE:C) expressing that the company was unattractive as an investment in the financial industry due to a high risk and low reward on the basis of its historical returns. I argued that according to the Capital Asset Pricing Model, the bank would not be able to generate long-term returns comparable to peers such as Wells Fargo (NYSE:WFC).
My findings were criticized somewhat since this model invariably cannot predict future returns and relies entirely on historical data. However, when we look at returns for Citigroup vs. its competitors since mid-2014, we see that Citigroup has indeed returned the lowest among its competitors, falling by 17%.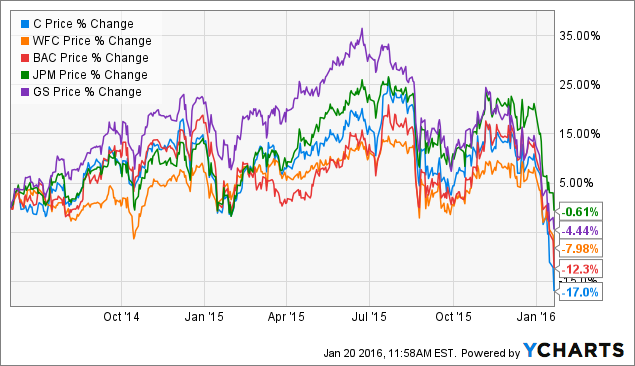 I had initially been wondering whether I was mistaken on Citigroup's prospects. One thing that has particularly struck me is the rate of growth in free cash flow for the bank. When we compare free cash flow growth to its peers, we see that Citigroup has easily outperformed in terms of FCF growth: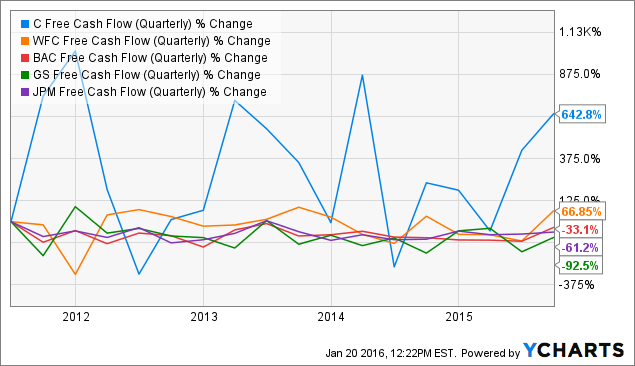 With this robust growth in free cash flow, why is this not being reflected in Citigroup's returns? I had been pondering this until I came across quite an interesting article by the Motley Fool. Free cash flow works differently when it comes to assessing the health of financial institutions; since the entire premise of a bank's business model is to lend cash, not necessarily generate it.
In this context, the efficiency ratio (which is operating expenses/revenue) is a much better gauge of how efficiently a bank is generating cash, since a rise in revenue is in many cases accompanied by a rise in operating expenses. In this context, a lower ratio is deemed better. These are the efficiency ratios for Citigroup and its competitors as per end of 2014:
| | | | | | |
| --- | --- | --- | --- | --- | --- |
| Company | C | Goldman Sachs (NYSE:GS) | JPMorgan Chase (NYSE:JPM) | Bank of America (NYSE:BAC) | WFC |
| Efficiency Ratio | 72 | 62.26 | 76.89 | 88.25 | 58.1 |
We see that Citigroup is in the middle when it comes to efficiency ratio performance. Therefore, while free cash flow may be rising, Goldman Sachs and Wells Fargo still have lower efficiency ratios. Moreover, while Q4 earnings have risen sharply for the bank as a result of lower legal and regulatory costs, it is still uncertain as to whether the bank can continue to lower costs to be competitive in spite of high free cash flow growth. Additionally, given Citigroup's significant exposure to the equity markets, falling equity prices could further hinder growth. While this is the case with all financial institutions, I am concerned that Citigroup's returns could be more adversely affected given that losses across the financial sector have been more pronounced for Citigroup on a historical basis.
To conclude, while Citigroup has shown robust free cash flow growth, its efficiency ratio and cost base have not particularly performed much better than competitors. As a potential investor, I would be looking for significant lowering of costs to supplement the bank's revenue generation before considering a position in the stock.
Disclosure: I/we have no positions in any stocks mentioned, and no plans to initiate any positions within the next 72 hours.
I wrote this article myself, and it expresses my own opinions. I am not receiving compensation for it (other than from Seeking Alpha). I have no business relationship with any company whose stock is mentioned in this article.