According to Goldman Sachs President and COO Gary Cohn, the oil price collapse is confusing investors in global equity markets. "Everyone's relating the sell-off in oil to be an economic slowdown…I don't believe the sell-off in oil is reflective of an economic slowdown," he said. But in the next breath, he said GS clients are reporting slower economic growth. That may explain at least some of the negativity in the stock market.
While the current "leg" of the price collapse may relate to the expected, imminent surge in oil exports from Iran, recent oil demand data reported by the Energy Information Administration (EIA) appear to confirm a slowdown in primary oil demand. While demand from primary storage is not the same as end-user consumption, it does match oil use over time.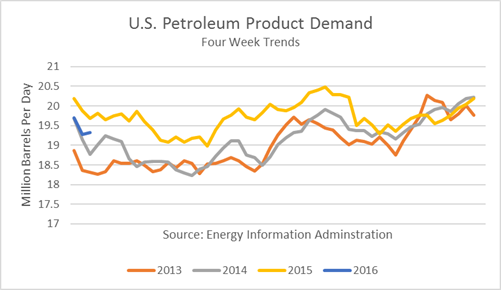 "We're not seeing a slowdown in oil demand," Cohn said. But in the 4 weeks ending January 15th, total petroleum product demand is down 1.8% from the same weeks last year. Distillate demand is off a whopping 15.4%, and propane demand is down 1.9%, reflecting the warm winter and plunge in heating degree days.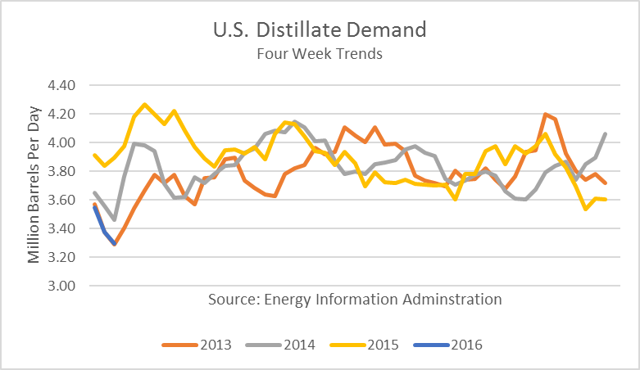 But gasoline demand is off 2.8%. Some expected the milder winter would kick driving up a notch.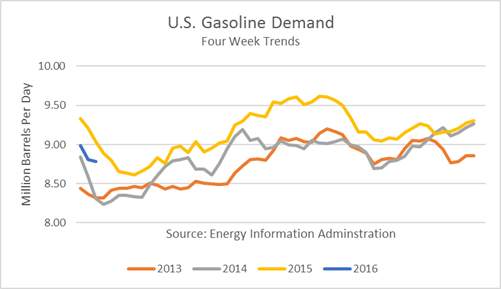 More surprising, jet fuel demand is off 3.1%.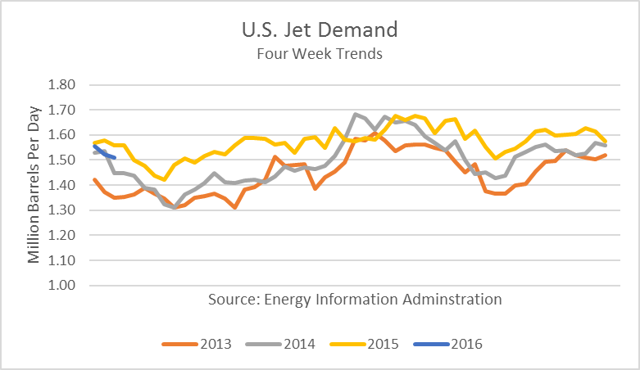 Lagging demand has lifted total product stocks up to within a couple of million barrels of the peak reported in the fall.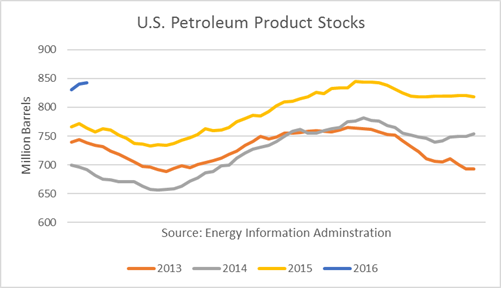 And total stocks, include crude, reached an all-time new high.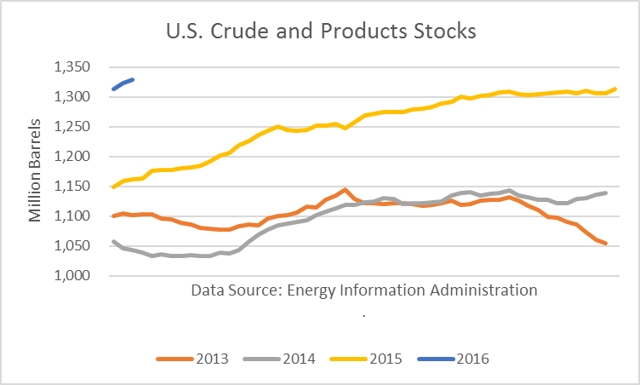 The much-watched guesstimate of U.S. crude production remained flat, according to EIA's model. Just last month it was projecting a decline of 100,000 b/d this month.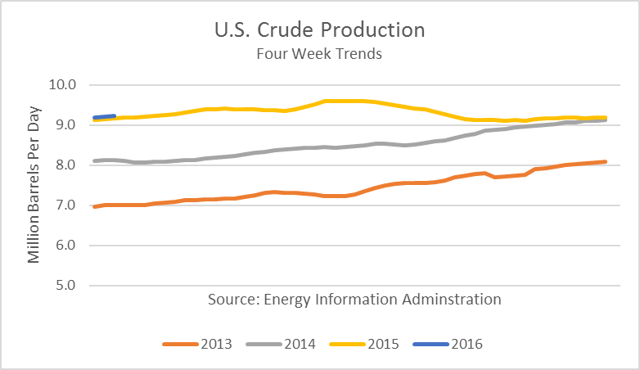 In its latest short-term energy outlook, it projects output dropping by about 800,000 b/d by September.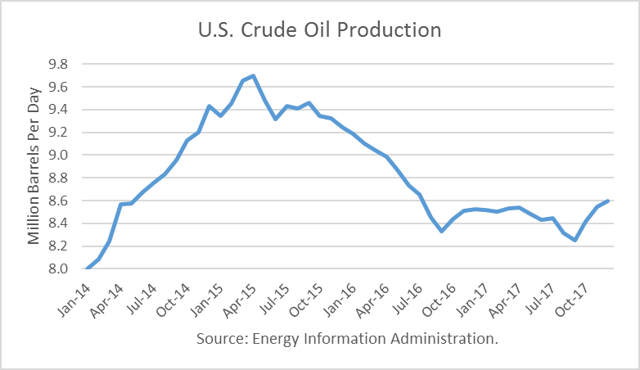 Refineries are about to begin their spring maintenance period. There was a decline in crude inputs to refineries last week.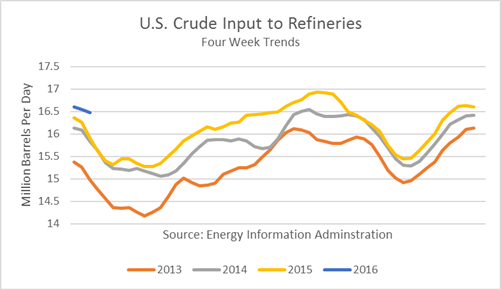 But crude oil imports have been rising as of late. Refiners may see an opportunity to add more inventory at "bargain basement" prices.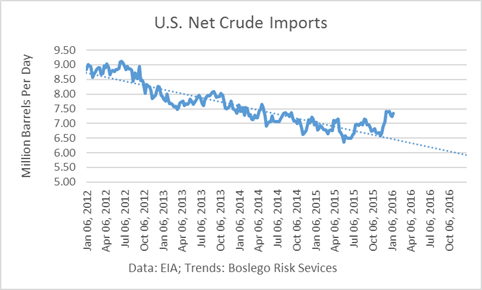 Conclusions
The weekly EIA data are volatile and their accuracy is suspect, and so I am cautious about drawing hard conclusions based on them. However, trends in the data are more reliable and seem to be indicating a slowdown in economic activity, although it's too early to say definitively.
Disclosure: I/we have no positions in any stocks mentioned, and no plans to initiate any positions within the next 72 hours.
I wrote this article myself, and it expresses my own opinions. I am not receiving compensation for it (other than from Seeking Alpha). I have no business relationship with any company whose stock is mentioned in this article.