Introduction
The merger between Western Refining (WNR) and Northern Tier Energy (NTI) ("Northern") has been very popular topic in Seeking Alpha. There are many articles claiming that the merger consideration undervalues the assets of Northern. You should read the following articles:
- Northern Tier Energy And Western Refining Merger Headed For A Train Wreck?
-Western Refining/Northern Tier Energy Combination Is No Merger Of Equals
-What To Make Of The Northern Tier Energy And Western Refining Merger Agreement
- Northern Tier Energy And Western Refining Sign Definitive Merger Agreement.
- Updated Western Refining Offer Terms Continue To Undervalue Northern Tier's Shares
- Does The Western Refining Proposal Of Northern Tier Give Us A Merger-Arb Opportun
Although I agree to the general tone of these articles, I think there is something missing: a shareholder's analysis. In my opinion, when companies signed merger agreements that are not convenient for all the shareholders, you should analyze the interests in the transaction of the main ones.
In this article, you will be able to read an assessment of the shareholders inside the target. In addition, I will study who will benefit from this transaction (including bankers and CEOs) as well as the history of Northern.
Northern Tier Energy
Northern Tier Energy LP is an American energy limited partnership performing refining, retail and logistics operations that serve the PADD II region of the United States.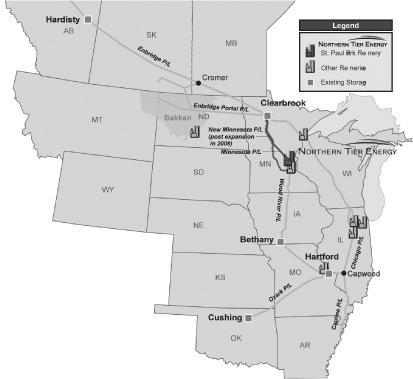 In its last annual report, the partnership observed that it had revenues of $5.6 billion, net income of $241.6 million and Adjusted EBITDA of $430.7 million. It is a very profitable group. I selected the following financial figures (you can find them here):
- Return on Assets: 22.49%
- Return on Equity: 73.56%
- Profit Margin: 10.89%
- Operating Margin: 13.56%
Furthermore, I would like to note, as you can read in other articles, that the trading multiples look cheap:
- Enterprise Value/EBITDA: 5.29
History of the partnership
TPG Capital and Acon Investments created Northern when these financial buyers acquired assets from the E&P company Marathon. I will assess these private equity firms to comprehend what I can get.
TPG Capital is an enormous private equity with $70.02 billion of capital under the management. There is something remarkable that I would like to note: this private equity recently hired Jon Winkelried, Ex-Goldman Sachs (NYSE:GS) president, as the Co-CEO of the group. I can visualize that Mr. Jon still has some friends in the bank.
Acon Investments is a private equity firm responsive for managing over $4.5 billion. Bernard Aronson, the founding managing partner, was International Advisor to Goldman Sachs for Latin America. Please check the team here.
The initial public offering of the Class A common stock of Northern Tier Energy, Inc. was made in 2012. The first underwriter was Goldman Sachs. You can read the Form S-1 here.
If you read carefully this form, you will perceive that Bernard Aronson was on the board (this is obvious) as well as Michael MacDougal, partner of TPG Capital. Mr Michael worked for Goldman, Sachs & Co. too. You can read a about his career here:
"Michael MacDougall has served as a director of our company since its formation in October 2011 and of Northern Tier Energy LLC since December 2010. Mr. MacDougall is a partner of TPG Capital. Mr. MacDougall leads the firm's global energy and natural resources investing efforts. Prior to joining TPG Capital in 2002, Mr. MacDougall was a vice president in the Principal Investment Area of the Merchant Banking Division of Goldman, Sachs & Co., where he focused on private equity and mezzanine investments."
In the last annual report of Northern, I could read the objective of the funds obtained in the IPO (Goldman, Sachs & Co. is included too):
"On July 31, 2012, we closed our IPO of 18,687,500 common units. We used the net proceeds from our IPO of approximately $245 million and cash on hand of approximately $56 million to: 1. distribute approximately $124 million to NT Holdings, of which approximately $92 million was used to redeem Marathon's existing preferred interest in NT Holdings and $32 million was distributed to ACON Refining, TPG Refining and entities in which our President and Chief Executive Officer held an ownership interest 2. pay $92 million to J. Aron & Company, an affiliate of Goldman, Sachs & Co., related to deferred payment obligations from the early extinguishment of derivatives"
Moreover, according to this website, there is a very important shareholder in Northern at the moment: Goldman Sachs. I could find the following funds inside:
- Goldman Sachs MLP & Energy Renaissance Fund (2.94% ownership)
- Goldman Sachs MLP Income Opportunities Fund (1.35% ownership)
- Goldman Sachs Tr-Goldman Sachs MLP Energy Infrastructure Fun (1.25%)
If these funds were entered when the IPO was done, they made 62% return in the last four years. If this is the case, I do not think that they will vote against the transaction.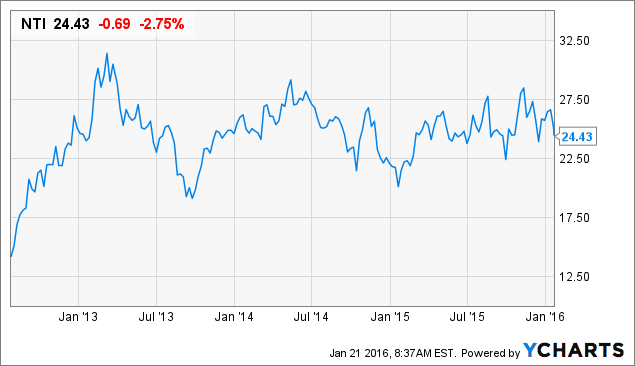 In addition, Goldman Sachs & Co. acted as financial advisor to Western.
Conclusion
These assets were studied by Goldman in every small step in the process of this company. Firstly, one of the CEOs that created this company was part of Goldman. Secondly, the company's IPO is organized by other bankers in Goldman and three mutual funds buy shares of the company. Finally, Goldman assists the buyer negotiate a good price.
According to my opinion, the fact that these bankers are in both sides of the transaction all the time and that they really know the assets of the target makes me think that this transaction will close (I do not think that the merger consideration undervalues very much the assets of Northern) . In addition, Goldman earns a lot of money if the transaction closes. So, I can imagine that this will happen.
Finally, I would like to note that the buyer owns 38% of the target. Thus, this merger is a sure bet. I think that they have realized that, given the current situation of the oil industry, it is the perfect time to merge.
Disclosure: I/we have no positions in any stocks mentioned, and no plans to initiate any positions within the next 72 hours.
I wrote this article myself, and it expresses my own opinions. I am not receiving compensation for it (other than from Seeking Alpha). I have no business relationship with any company whose stock is mentioned in this article.