By Sridharan Raman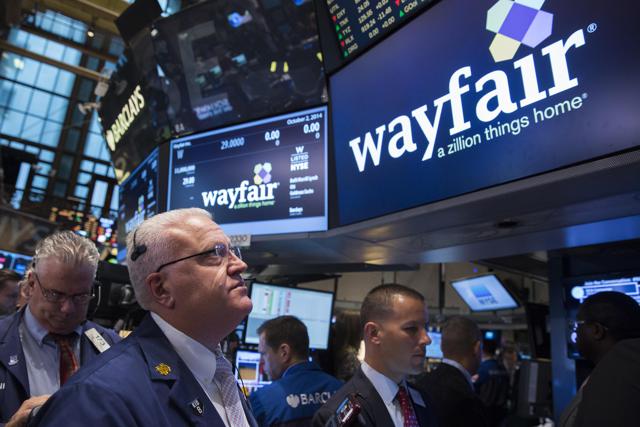 Each quarter, the Thomson Reuters StarMine team quantitatively analyzes the earnings estimate accuracy of sell-side analysts and uses this information to create proprietary SmartEstimates.
Our picks for companies expected to beat earnings estimates for the fourth quarter are — Wayfair Inc. (NYSE:W), Smith & Wesson Holding Corp. (SWHC), Vail Resorts Inc. (NYSE:MTN), Spirit Airlines Inc. (NASDAQ:SAVE) and CST Brands Inc. (NYSE:CST).
It's worth noting that the Q3 edition of this newsletter correctly anticipated the surprise direction in seven out of the nine stocks chosen.
SmartEstimates aim to provide earnings forecasts that are more accurate than I/B/E/S Consensus Estimates, by putting more weight on the recent forecasts of top-rated analysts. When SmartEstimates diverge significantly from Consensus, you can anticipate the occurrence of earnings surprises with an accuracy rate of 70%. Revenue SmartEstimates are even more predictive of surprises, with a historical accuracy rate of 78%.
As we do each quarter, we selected ten companies using the Eikon Screener that we expect to fall into the positive or the negative camp, based on SmartEstimate and Predicted Surprise data. We have summarized that data and the facts behind it for the five positive picks below. Historically, our selections have demonstrated an accuracy rate of about 75%, giving investors an edge when it comes to positioning themselves ahead of these earnings announcements. To take a look at how we did last quarter click here.
Positive Earnings Surprises
Wayfair Inc.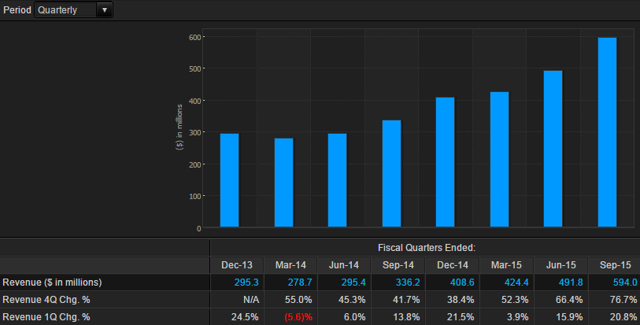 Source: Thomson Reuters Eikon/ StarMine
Strong home goods demand
Wayfair's expenditures in previous quarters on customer acquisitions seem to be paying off and it's enjoying increased repeat customer orders. The company has increased e-commerce traffic and gained a larger share of home goods shopping going online. Revenues have been increasing by more than 50% YoY in the last three quarters. Wayfair is expected to report that it saw a very strong holiday season.
Smith & Wesson Holding Corp.



Source: Thomson Reuters Eikon/ StarMine
Fear drives gun sales
Fear of gun control legislation means that customers are rushing to stock up. CEO James Debney stated on the last conference call that the "consumer is out there, shopping for firearms, perhaps a little bit more strongly than we anticipated."
Analysts have raised earnings and revenue estimate for the quarter, the full year and next year in expectation of strong demand. There is even a Bold Estimate of 39 cents per share from a 5-star rated analyst who has a strong history of being accurate.
Vail Resorts Inc.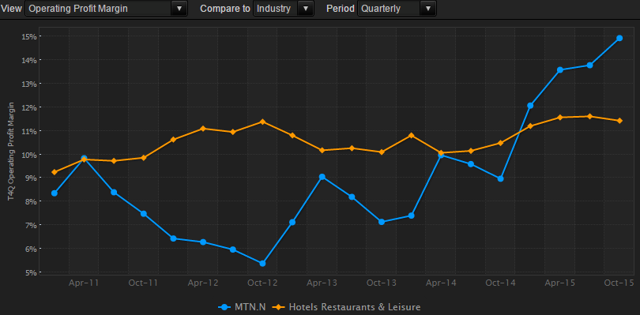 Source: Thomson Reuters Eikon/ StarMine
Skiers hitting the slopes
U.S. customers are heading for ski resorts in the West, including Lake Tahoe, Nev. and Colorado, and that's likely to boost earnings. Lack of snow in the East is further helping attendance at Vail.
Strong pricing power at the resorts means that trailing 4Q operating margins have been rising over the last two years, and reached a five year high of 15% in the last reported quarter — far above the industry median of just over 11%. Skiers are opening up their wallets, too. Dining and auxiliary revenues are expected to remain robust.
There is a Bold Estimate of $3.30, which means a 5-star rated analyst with a strong track history has an estimate that is far above the consensus. Analysts have raised estimates for the current quarter, the full year and for next year in expectation of continued strength in visitor numbers.
Spirit Airlines Inc.



Source: Thomson Reuters Eikon/ StarMine
Nimbler Spirit sees strong margins
This low-fare carrier has one of the lowest cost structures in the industry. Trailing 4Q operating margins are at a five year high of 23%, far above the industry median of 14%. Oil below $30 per barrel helps earnings even more.
Despite increased competition, passenger load factors remain in the high 80s. Being small enables Spirit to be more nimble, i.e. discontinue routes with lower-than-expected passenger growth. Revenue growth has now been in double digits for eight consecutive quarters.
After the stock got slammed in 2015, the StarMine valuation models see it as undervalued. The current F12M P/E of 9.7 is below the five-year median of 12.4.
CST Brands Inc.


Source: Thomson Reuters Eikon/ StarMine
Lottery may boost earnings
With the Powerball jackpot hitting new highs, increased traffic at convenience stores for lottery ticket sales is likely to help earnings as customers also pick up other items.
CST Brands sees improved margins on fuel sales. Although oil prices have fallen more than 75% from the peak, gas prices are down 50%.
The company generates strong cash flow from operations, exceeding net income. In the last quarter, net income was $85 million, and cash flow from operations was $162 million. Strong cash flows are a sign of good earnings quality.