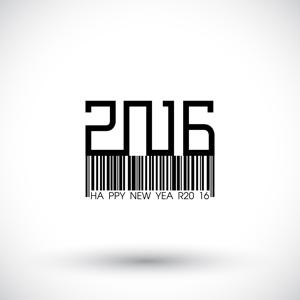 The retail sector has been decimated over the last several months. Whether it was the October, lowered FY15 Wal-Mart (NYSE:WMT) guidance or the Macy's (NYSE:M) continuous decline that eventually has led to a restructuring of the company, many retail sector stocks have borne out massive declines. In this article I will be discussing three companies: the infamous J.C. Penney (NYSE:JCP), the beleaguered Macy's and the woeful Bed Bath & Beyond (NASDAQ:BBBY). "How do you like them apples?" Some might like them better than others for sure. So let us kick this analysis off with the infamous J.C. Penney and see where it takes us.
While the improbability of bankruptcy a few years ago may have gone unrecognizable by many and under the thumb of "fear and loathing", J.C. Penney has actually become one of the best-run retailers in the market. The company has managed to meet and/or beat estimates on the top and bottom lines continuously, expand gross margins, grow foot traffic and conversion rate…continuously; did I mention continuously? But nonetheless the stock price has done little to nothing and more than likely caught many investors off guard as the stock spent most of 2015 in the $8 range only to plunge in the last quarter of the year to below $7 a share. To reiterate, this share price depreciation came as J.C. Penney has continuously met and/or beaten expectations.
When faced with such infamy and scrutiny, investors have to recognize that fear and loathing still loom large in shareholder psyche regarding the formerly embattled retailer. So with regards to shares of JCP, there is a reason the share price has underperformed and as simplistic as "mental state" may sound to many investors, consider your own investing strategies and risk management principles and maybe it will become more acceptable.
J.C. Penney has committed to and achieved a feat of strength that not many have expected from the company 3+ years ago when Ron Johnson took the helm. While much of his initiatives remain in place at the retailer today and are seemingly working quite well, others have been cast away in favor of the new normal. Discounting is the new normal not just for J.C. Penney but for most retailers. But I digress!
The here and now is crucial for J.C. Penney and its investors. As overall holiday sales missed the National Retail Federation's forecast for sales growth, J.C. Penney managed to achieve strong sales comparisons. On January 7, the company revealed that they had 3.9% comparisons for the holiday season this year, and also had record online sales. But the share price continued to fall regardless of this announcement. One reason might be that investors still desire to see what gross margins looked like during the holiday period and whether or not the retailer had to give up a "little something" to get to this reported comparison. Additionally, the forecast going forward is relevant in this macro environment. Another reason could be a misunderstanding between the Q3 same-store-sales comparison and the now reported Q4 SSS comparison. In Q3 of 2015 the company recorded a beautifully outsized SSS comparison of 6.4% from the prior year period. So to record only a 3.9% SSS during what many believe should be the heaviest shopping period of the year…well, one can possibly better understand the bewilderment. But then again…
Institutional investors can be somewhat headline driven. Sure they will read through the quarterly transcript correlated to the headlines, but they may not go back and revisit prior transcripts. As I stated, going from a 6.4% SSS comparison to a 3.9% SSS should be understood better. The reason for the outsized Q3 SSS comparison is due to greater inventory build in 2015 versus the prior year during that specific period which enabled J.C. Penney to meet consumer demand where in the previous year they had failed to do so. More product, the right product and continued growth in foot traffic led to this 3rd quarter outsized SSS comparison. So coming from a low sales base and executing on supply/demand goals proved worthwhile for J.C. Penney. And with that Back-to-School comparison the company maintained strong sales momentum through the 4th quarter holiday season that did not come from a low sales base in the previous year. You can't win the hearts of every investor JCP, but time and understanding will alleviate the fears of many. A prognostication?
One variable that isn't helping the JCP cause is that the company continues to shutter stores. In 2015, the company closed 41 stores and has already announced plans to close 7 stores in 2016. Investors are better able to understand what store closures mean in today's retail climate as e-commerce sales continue to gain total retail sales/market share and the demographics shift in favor of a larger millennial consumer base versus baby boomer consumer base. Even with this understanding, it's still an unsettling feeling to watch a retailer or an industry adjust to the changing retail landscape. Henceforth, many retail stocks have exhibited multiple contraction, as the end result of this industry transformation is unknown. The good news, however, is that the newly named head of J.C. Penney stores Joe McFarland will have less of a workload on his hands with fewer stores, maybe.
Last but not least regarding J.C. Penney was the recent announcement from the retailer denoting its plans to sell appliances. J.C. Penney will be selling GE, Hotpoint, LG Electronics Inc., and Samsung Electronics appliances in 22 pilot stores nationwide and online starting in the spring. Its sales of other home goods were some 12% of its sales in 2014. The bottom line with major appliances is that it is a tough business. Where Best Buy (NYSE:BBY) has performed well in the space, HH Gregg has not, and it is largely a hit or miss business for many retailers in the space. If I was going to analyze the way J.C. Penney is re-entering this business segment after more than 30 years of removing it from the company's product offerings, I would say it leaves much to be desired. The company only aims to hold product in stores and in ready-to-go status. By limiting inventory you generally only achieve one thing, limited sales. Regardless of the company's goal to hoard cash, if the end game is to increase sales and broaden your customer base in the process, this is definitively not the way to do it. But plans are made to change and change, well it to be done often in the retail space and as proven by J.C. Penney.
Do you desire the really deep analysis on this appliance deal? It's not often that a retailer will commit to what might disappoint its customers. I mean, imagine walking into a store and seeing an appliance you want, but come to find it is actually sold out. It has one of those infamous "sold" labels or signs on the floor model. And with limited choices this can be very disappointing right? It doesn't sound logical that J.C. Penney would commit to such an experience, and if it doesn't it is likely because that is not how this tests and vendor relationship achieved its genesis. Have you seen the housing numbers over the last couple of months? How often do you really have to replace an appliance? The General Electrics (NYSE:GE), Samsungs and LG Electronics of the world have to grow sales and in order to do this, sometimes the vendors will have to creatively seek new means of distribution. Over the years, it's likely that GE and other vendors have solicited J.C. Penney, but the timing was wrong for the retailer to commit to a distribution relationship with these parties. But now under more secure footing, the retailer can not only engage these parties, but even dictate terms to some degree. So while the headlines seem to indicate or lean on the side of J.C. Penney finding a sweetheart deal, what they don't understand is how valuable J.C. Penney's 800+ stores are to appliance vendors. J.C. Penney doesn't need to sell appliances any more than it needs to sell cooking aprons; vendors come to retailers and it doesn't often work the other way around.
After buying shares of JCP for $6.60 and selling that position above $7 a share, the price has once again fallen below $7 a share. I recently repurchased those shares for $6.30 and will seek to sell them again in the area of $7 if the opportunity presents itself in the near term. I currently don't see reasonable harm for long-term shareholder consideration of JCP shares, but trading and investing strategies differ in a sea of market participants. With that said, let us now move on to our next retail story stock.
The beleaguered Macy's is next on our retailer list. Talk about your decline of glory and seemingly untouchable retail story. Only a year ago, Jim Cramer could be heard pounding the table on Macy's and touting the seemingly qualities of perfection surrounding its CEO Terry Lundgren. It's amazing how the tide has turned and in such a short period of time. This won't be the first time that Macy's is forced to restructure as it recently announced its first major round of store closures in years. The company went through bankruptcy in the early 1990's. What many have discarded in recent years and as the U.S. economy emerged from the financial crisis is the constant fluctuations and poor decision-making at Macy's/Federated over the many decades. I bet Macy's, if they could turn back the hands of time, would undo the May acquisition of 2005. The company paid over $11bn for the May and its 400+ stores. In less than a year, the company was forced to sell off three of the acquired brands in the deal: David's Bridal, Lord & Taylor and Priscilla of Boston. I would encourage investors and readers to take a gander at the market cap of Macy's today. Alrighty then!
After making acquisitions at what was arguably the peak of the real estate valuation cycle in 2005, I would argue that Macy's has learned a good deal from this experience. It might be with some of this learned experience that the company has also been able to realize the worth of its real estate portfolio as it is juxtaposed with timing the peaks and troughs of economic cycles. And with that in mind the company has outlined to investors its considerations for seeking and/or exploring the monetization of certain retail assets. In attempting to monetize its retail assets, investors might better consider what short-term gains from this effort might breed in the long run. Leasing or outright sales of its real estate indicate not only that the company will lose retail-selling space, but that long-term sales growth might also contract for its core business. But then again the retail landscape is forever changing and who knows what tomorrow will bring into the Macy's family of retail structure.
The news has been consistently poor for Macy's in 2015 and on January 6th the retailer updated investors and market participants with regards to the current state of the retailer's business.
In a preliminary quarterly report, Macy's disclosed to the market that comparable-store sales fell 4.7% during the holiday months of November and December on a licensed + owned basis. Soft sales of cold weather goods accounted for close to 80% of the comp decline. Weak international tourist spending also factored in. Due to the weak holiday season performance, Macy's lowered full-year EPS guidance to $3.85-$3.90 vs. $4.20-$4.30 prior and $4.24 consensus. Macy's is scheduled to report earnings on February 23, 2016.
If you thought the news couldn't get any worse for the company, well it did and it did that very same day after the closing of Wall Street daily trading. Macy's announced a major restructuring after trading hours that highlighted plans to reduce SG&A expenses by $400M annually through cost-cutting measures, store reductions, and major staffing level adjustments. The company will also streamline operations into 5 regions and 47 districts. Macy's outlined that 36 stores are scheduled to be closed in early spring. Nearby stores and e-commerce are expected to help recapture a portion of the $375M in annual sales represented by the 36 locations.
If investors have been through retail restructuring processes before, they are well aware that never in history has a retailer abided by its original restructuring plans. They always, always exceed the initial plans in both store closures and staffing to say the least. At a minimum, I would expect Macy's to close an additional 30 stores and a maximum of 45 stores. A quick read through the company's most recent transcript will show that the company has left ample room for future store closures. It's really difficult to achieve maximum value for your real estate as you are devaluing it during the restructuring process, essentially stating to suitors as you close doors that the real estate is less valuable as a retail operator. Never mind that most of your real estate can only serve purposeful as a retail operation. So while there is a good deal of hope and prodding for the company to be able to maximize its retail portfolio, investors should understand the company itself is its own worst enemy in the undertaking. It doesn't mean you don't try and make every effort or that those efforts won't be successful, but the process is difficult to say the least. If Macy's can monetize 10-15% of its real estate portfolio I would consider it a successful endeavor…in the short term and for its share price. And then there's Green Light Capital.
When you are as large as Macy's, have the longstanding history the company has, the net income and dividend yield carried by the company, a year-long slump in sales and earnings brings many investors out of the woods. Green Light Capital recently announced its participation in the stock at a level of $45.69 a share. While currently underwater, the hedge fund believes in the value of the company long-term, and while the company can achieve some level of real estate monetization. Shares of M have been trading higher since the Green Light Capital disclosure. A good deal of criticism has been cast out against Green Light Capital in 2015 and with the hedge fund dramatically underperforming the major averages. But even so the fund has managed double-digit returns on invested capital throughout its history. It's hard to say predict what the total return, if any, will be on this particular investment although many will be watching.
Macy's is in a tough position, and while the management team has outlined several initiatives, they greatly align with the rest of the retail industry and include revisiting things they had tried in the past. In other words, Macy's is doing what most retailers are forced to do under the current retail landscape. The millennial consumer is the largest consumer segment of society today and Macy's has had a difficult time reaching out to them and into their wallets. Take a gander at some of the millennial statistics below to better understand what retailers like Macy's are confronting and hoping to round up in terms of pure dollars.
Millennials, or America's youth born between 1982 and 2000, now number 83.1 million and represent more than one quarter of the nation's population. Their size exceeds that of the 75.4 million baby boomers, according to new U.S. Census Bureau estimates. Overall, millennials are more diverse than the generations that preceded them, with 44.2 percent being part of a minority race or ethnic group (that is, a group other than non-Hispanic, single-race white). With over $200 billion in annual buying power, millennials have a lot of influence over older generations and are trendsetters across all industries from fashion to food.
While I can't deny the current value with regards to the Macy's, trading at roughly 6 X earnings, it's also equally difficult to deny that the valuation is where it is for good reason. Additionally, with a market cap above $12bn and with headlines screaming for the company to be acquired, who is going to pay that price given the state of the business, its prospects under a scaled down model and in the current economic climate? Private equity is the offered potential acquirer, but are there examples of such large deals in the department store retail space? The same sample set of investors have been offering the same sentiment for an acquisition of Bed Bath & Beyond for two years now. And of course that brings us to the woeful part of this narrative.
Not every retailer has been able to bounce back from the financial crisis period of 2008. While sales and earnings may indicate that they have, the gross margin picture tells a very different story. Bed Bath & Beyond is a perfect example how far and deep a retailer can go in order to prop up its stock, sales and earnings in the face of a deteriorating business. Take a look at the following chart of Bed Bath & Beyond's gross margins over the years:
| | | | | | | | |
| --- | --- | --- | --- | --- | --- | --- | --- |
| Margins | 2007 | 2008 | 2009 | 2010 | 2011 | 2012 | 2013 |
| Gross | 41.5% | 39.9% | 41.0% | 41.4% | 41.4% | 40.2% | 39.7% |
And it only gets worse for Bed Bath & Beyond as we look at the following results for gross margins in 2015.
In 2015, the trend in gross profit performance has continued to worsen in the face of a modestly strong economy that is near maximum employment levels and with a good portion of the housing market recovery in the rear view window. To repeat, Bed Bath & Beyond's gross profits are less than where they were during the financial crisis. As it is typical for bull market cycles to run approximately 7-8 years, this could be viewed as another warning sign regarding timing an investment in shares of BBBY. Looking at the first half of FY15 gross profit margin results, it is safe to say that the sales issues persist for the retailer and likely impacted Q3 2015 results to the extent the company has issued worse-than-expected preliminary results. In Q1 2015, the company reported a gross profit contraction of 70bps, and in the Q2 2015 period, the company reported a 40bps gross profit contraction.
In light of the company's woeful gross margin performance over the years and with respect to its preliminary warning, the company has still managed to increase earnings and sales over the years. It should be recognized, however, that sales and earnings growth have all shown slowing growth. Much of the sales growth is related to new store openings, modest SSS growth and e-commerce growth that has come in at over 25% in 2015. But e-commerce represents less than 2% of total Bed Bath & Beyond's sales so…so what?
Like Macy's, Bed Bath & Beyond has offered a great many initiatives for investors over the last two-year period. Unfortunately, none of these initiatives have offset the current problems facing its business. The company has made acquisitions to diversify its business over the many years including acquiring and expanding Cost Plus World Market, buybuy Baby, Of a Kind and Harmons. But these acquisitions have done little more than affect the top-line and with diminishing returns (not including recent Of a Kind).
Bed Bath & Beyond has a larger issue than many retailers regarding its inability to attract new and younger customers. As the millennial generation has pushed back the typical life events such as marriage and home purchase, they have less need to visit and purchase from Bed Bath & Beyond. The following photograph taken from a Bed Bath & Beyond visit identifies the core clientele of Bed Bath & Beyond: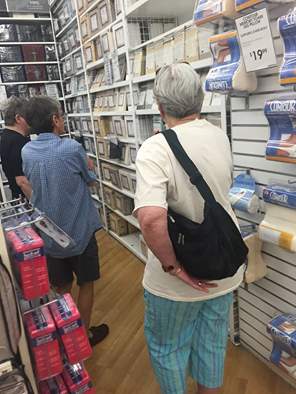 This consumer also frequents the retailer with a coupon and with decreased visits year-over-year. It's a tough place to be if you are Bed Bath & Beyond. While your dollar per square foot is among the highest in the retail industry, your offerings are finding themselves an aging population with little backfilling.
In terms of its likeness to Macy's, there isn't a whole lot unless you count the home goods selection, but within that perspective may lie a good deal of synergistic opportunities for the two big-box retailers to consider. Both companies are in similar positions heading into what seems to be another difficult year. While Bed Bath & Beyond may not be restructuring its business model to date and opening more stores than it is closing, who knows what will be the mantra in 2016. What Bed Bath & Beyond has been doing every quarter is remodeling existing stores, closing certain stores and opening fewer store locations. In other words, the company is constantly analyzing its dollar per sq. foot potential under the current business conditions. Business as usual one could say.
What I would like to see Bed Bath & Beyond engage the younger generation with is an experiential shopping environment that it sorely lacks today. I suggested the following narrative on how the retailer could better engage the younger generation and more appreciatively expand its consumer base in a recent article titled "Bed Bath & Beyond: More Solutions to Improve The Business":
If we take the examples of Target, Macy's, Bass Pro and Wal-Mart, we come to find one these experiences younger shoppers seek out and appreciate. These retail operators have cafés and or restaurants in their retail establishments, be it Starbucks (NASDAQ:SBUX) or McDonald's (NYSE:MCD). Additionally, many will have an eye care center, nail salon, bank and/or hair salon. The number of experiences the younger shopper finds with these retailers helps to not only keep them coming back to the retailer, but also keeps them in the stores longer. Did you know that one of Target's most often purchased SKUs in the retailer's merchandise offerings is actually the pretzel combo? It's not an iPod, it's not a gallon of milk and it's not even a bag of Tostitos tortilla chips.

When we visit shopping malls - granted less frequently than we have in past years - the one constant is that food purchase. Whether we buy anything from any retailer is a hit or miss, but grabbing that Aunt Annie's pretzel, Cinnabon or Jamba Juice seems to be a constant purchase I think we can all agree on. It's become a part of the "getting out of the house" experience. With that said, I believe Bed Bath & Beyond has ample retail square footage to add experiential shopping to its brand. And if you are looking for synergies, look no further.

Have you heard of a little-known company called Blendtec? Bed Bath & Beyond is one of its few affiliates and dealers in the United States. With high-end blenders and great performance features, Blendtec has developed a good reputation with consumers over the years. More importantly, Blendtec is the official supplier of hardware to Jamba Juice (NASDAQ:JMBA). The provider of freshly made smoothies has enjoyed a relationship with Blendtec for many years. Needing only 25-50 square feet of operating and selling space, Jamba Juice cafés could easily fit inside of the Bed Bath & Beyond store footprint. And let's not leave out Aunt Annie's pretzels.
Moreover and concluding, "Macy's to Merge With Bed Bath & Beyond or J.C. Penney"! Or any combination of the three retailers would seem like a very synergistic and attractive opportunity. Macy's merging with J.C. Penney would create an attractive business model of currently competing brands. As consumer spending has navigated its way down from higher priced labels to more moderate and private label brands, the lines of consumer spending have been blurred. Why try to read through these blurred lines, spending billions on advertising and spending trying and hoping you've read the future of retail accurately. Instead, ensure you are able to serve the future and its millions of consumers at the high, middle and lower end of the income demographic levels by combining efforts, creating purchasing power that rivals even Wal-Mart and eliminating costs. Who isn't trying to encapsulate home goods departments into their stores? And who isn't fighting against e-commerce dollars increasingly for home goods sales by spending billions in stores and online to make the product assortment look more attractive. There is a great deal of hope for acquisitions of these companies as stand-alone entities, but as a cooperative these companies may prove to be more valuable and with greater profitability long-term.
Disclosure: I am/we are long BBBY, JCP.
I wrote this article myself, and it expresses my own opinions. I am not receiving compensation for it (other than from Seeking Alpha). I have no business relationship with any company whose stock is mentioned in this article.