The Dow Jones Industrial Average (DJIA) has been around for over 100 years, and a company's eventual inclusion in the index is a sign of prestige and vote of confidence in the importance of the company to the United States' economy. Over time, it has become one of the most cited and widely recognized stock market indices. Even those who don't follow the stock market religiously recognize the index's name.
Yet, despite this, retail investor ownership of the underlying 30 components of the index is extremely fragmented. Using Seeking Alpha's own internal statistics based on current holdings in reader portfolios, it might surprise you to find out that the most popular component, Microsoft (NASDAQ:MSFT), is more than 29 times more likely to be held in a portfolio than the least popular component, The Travelers Companies (NYSE:TRV). This article series (intended to be a seven-part series) will highlight some of the lesser followed components, which I've named the "Dwarfs of the Dow." These companies are ones that I believe quite often have better long-term business prospects compared to the more over-owned index components.
Part II: UnitedHealth Group (NYSE:UNH)
Part III: United Technologies (NYSE:UTX)
Part IV: DuPont (NYSE:DD)
Part V: American Express (NYSE:AXP)
Part VI: 3M Company (NYSE:MMM)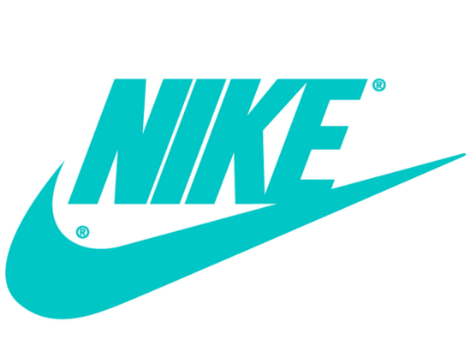 The last company to be looked at within this series, Nike's (NYSE:NKE) inclusion on this list was probably one of the largest surprises of all to me. Added to the DJIA just a few short years ago in 2013, Nike has been one of the most dominant growth stories among large, established North American companies over the past five years. Shareholders have been rewarded handsomely, with nearly a 200% return in that time frame. This performance has been four times that of the S&P 500 and nearly double the return of Apple (NASDAQ:AAPL) in the same period. Long-term holders of Nike's stock likely smile every time they open their brokerage account.
Nike equity's meteoric rise has been predicated on continued domination of what is normally an intensely competitive consumer retail market. Despite rising expectations that came along with the steadily increasing stock price, the company has continued to meet and exceed those rising expectations. CEO Mark Parker, who took over the position in 2006, deserves nothing but credit for building and fostering a culture within Nike that has led to the company becoming what it is today. Strategy execution has been nearly perfect.
Aggressive Growth

*Sourced from Nike 10-K and 10-Q filings
Total revenue growth is set to slow somewhat in 2016, mostly due to foreign currency problems. Like most large international companies, the rapid rise of the U.S. dollar has taken Nike by surprise. Nonetheless, revenue growth has been extremely strong over the past five years, all with no margin erosion.
Most people that know Nike associate it with its shoe products, and those shoes remain the company's core (and highest growth) business. Nike will sell more than $20B worth of footwear this year, or roughly 60% of sales. This figure is up 37% from fiscal 2013. That is a lot of shoes.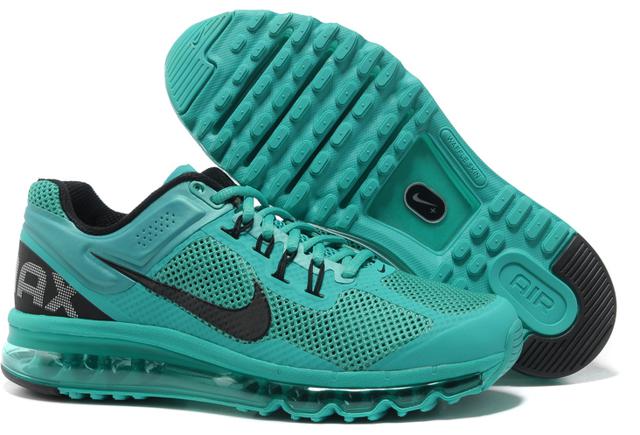 While there are many that are likely to guffaw as these results and say "Really? Shoes?", potential investors need to keep in mind the brand power and image that Nike has developed and continues to maintain, fostered primarily by its lucrative endorsement deals. The outsized growth in SG&A expenses over the past several years is largely from further development of these endorsement deals. It is easy to be critical of Nike for this spending, but consumer retail products are reliant on remaining "in", and there aren't many companies that have consistently churned out "in" products for years like NKE has, primarily due to landing top athletic endorsements. The list of endorsed individuals and teams for Nike is a mile long, and while costly, this spending ensures that the company remains in the public's eye. Management realizes that you've got to spend money to make money, and sales and margins appear to have benefited greatly as a result.
I encourage investors to look beyond what appears to be a simple commoditized product business and see what long-term stockholders see. Far from a commoditized business, the company actually expanded gross margins in recent years, all while maintaining double-digit growth in the footwear segment.
Despite billions of dollars in sales, opportunities still abound for the company. North American sales at Nike continue to grow at a healthy pace, but the company's greatest prospects lie outside our borders. While overseas sales are already a majority of revenue (53% in fiscal 2015), these areas are still not fully tapped in my opinion. Adjusted for constant currency, Europe (both Western and Eastern) continues grow revenues in the mid-teens annually, with Greater China approaching 20% annually.
Continued Execution Has Yielded Significant Cash Flow

*Sourced from Nike 10-K and 10-Q filings
Operational cash flow for fiscal 2016 will come in near $5B, far and above fiscal 2012 levels of $1.8B. Between fiscal 2012 and 2016, Nike will have generated more than $13B in free cash flow, more than 100% of which will be returned to shareholders. Some mild levering of the balance sheet has been taking place, but Nike retains a $4B net cash position, so there is no need to be worried in that regard.
Beyond dividends, NKE will have bought back more than $9B worth of stock (net of option exercises) by the end of 2016. This would have been higher, but management will have exercised $2B in options during the same time period. This does seem high, but shareholders should keep in mind the excellent job management has done in regards to operating metrics and the share price. I'm inclined to let the high pay pass while the stock is performing so well, but if Nike's stock ever drops or management ever leads the business astray, I expect shareholders to be lining up with their pitchforks in regards to executive pay.
Valuation
No one can debate the strength of the company, but they can debate the current valuation. Yes, Nike trades at nearly 20x EV/EBITDA, and yes, it trades at nearly 25x fiscal 2016 earnings. I'm not opposed to buying high valuation stocks - if the underlying growth potential warrants it. In this case, I'm not sure I buy into the current story. One of the compelling trends of the past few years is the shift of investor dollars from value into growth, and Nike has been a prime beneficiary.
I do think the stock has gotten ahead of itself, with EV/EBITDA expanding from 11.25x in 2012 to 19.75x today, which means the stock price expansion has far outstripped the underlying growth in earnings. While I think the company has great future potential and will almost certainly continue to grow towards its $50B in revenue by 2020 target, I don't know if earnings growth can accelerate from these levels. For that reason, and that reason alone, I remain extremely cautious on investing in Nike with my own funds. That doesn't make NKE a sell on its own, but if I was a shareholder with gains, I'd consider selling part of my position or using options to limit my risk.
Additionally, free cash flow generation remains strong, but I question repurchasing shares at current valuations. Management may be opening itself up to looking like an extremely poor capital allocator if Nike heads south, whether by its own fault or by just general market malaise.
As a side note, I got a lot of pleasure out of writing this series. If you've got any ideas for similar work, or simply want me to take a look at a stock you own or are interested in, send me a message and I'll be happy to respond.
Disclosure: I/we have no positions in any stocks mentioned, and no plans to initiate any positions within the next 72 hours.
I wrote this article myself, and it expresses my own opinions. I am not receiving compensation for it (other than from Seeking Alpha). I have no business relationship with any company whose stock is mentioned in this article.