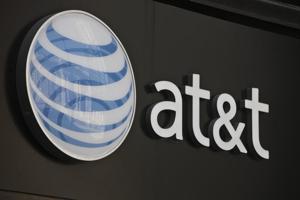 AT&T's (NYSE:T) decision to increase its quarterly dividend by a cent/qtr has been analyzed extensively on Seeking Alpha. Naturally, some see it positively while some even see it as irresponsible. The ones who were disappointed expected more because the DirecTv merger was supposed to increase the company's free cash flow and as a result, the payout to shareholders. But how has DirecTv actually impacted AT&T's numbers?
This article was written when the merger talks were just beginning. The article looked at AT&T's free cash flow then and made some calculated guesses on how the merger would impact the same.
Key points from that piece:
Total outstanding shares were 5.19 billion.
Average quarterly free cash flow was $4 billion.
Dividends (at that time, 46 cents per share/qtr) consumed nearly 60% of the average quarterly free cash flow.
Admittedly, this is still very early to look at the impact of DirecTv on AT&T's bottom line. But this is how the numbers look after one quarter of operating as the merged company. The merger was officially announced only in July 2015. Hence the numbers shown below are for the quarter ending September 2015. Keep in mind that the quarterly dividend was 47 cents per share at that time.
Shares outstanding has climbed to 6.15 billion.
Immediately, the free cash flow in this quarter jumped to $5.2 billion.
Dividends consumed only 55% of the average quarterly free cash flow. That is, 6.15 billion shares times 47 cents/share means the company required $2.9 billion to cover the dividend payments. Keep in mind the company used 60% of its free cash flow to pay dividends on average before the merger.
To keep things even, we also compared the same quarters. That is, the quarter ending September 2014 vs. the quarter ending September 2015. Dividends consumed 70% of the September 2014 free cash flow vs. the 55% in September 2015.
Please refer to these two links to confirm the data about quarterly free cash flows and shares outstanding.
We believe this is a sign of things to come, where AT&T has more wiggle room after it pays its dividends. Whether the company decides to use that for higher dividends, debt repayment, or business expansion is out of our control. Each of the three has its supporters but the bottom line is that the merged company still has plenty of room for expanding its free cash flow and cutting expenses. And that is why we will be keenly looking at the free cash flow number when AT&T reports next week.
Typically, cost-savings due to mergers show up and stabilize only after a few years. In addition, AT&T is aggressively leveraging its new contents by offering unlimited data plans. The idea here is simple: the more data people have, the more contents they watch. By providing additional unlimited lines at just $40, AT&T is clearly going after the masses. While AT&T believes the Latin American market has growth potential, it is also willing to sell its assets or get into a strategic partnership with domestic leaders.
The stock itself hasn't done too bad this year so far [YTD] as it is up 2%, not including one quarterly dividend payment that is coming up. This isn't earth shattering but when you consider the fact that 27 out of the 30 Dow Jones components are in deep red YTD, AT&T's stability stands out.
Conclusion: AT&T is often slammed as 'boring' and a 'dog'. Well, every 'dog' has it's day and if the first month of 2016 is anything to go by, this dog is likely to have many of its days. The company is also making the right moves with respect to business but the pay off will not be lightning quick as many investors seem to want these days. AT&T remains a cornerstone in our portfolio.
Disclosure: I am/we are long T.
I wrote this article myself, and it expresses my own opinions. I am not receiving compensation for it (other than from Seeking Alpha). I have no business relationship with any company whose stock is mentioned in this article.