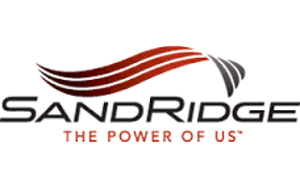 We provide an updated analysis of SandRidge Energy (NYSE:SD) using our "Caveat Emptor, Carpe Diem" risk-management roadmap as an update template (via our original investor deck; screencast presentation exclusive to Seeking Alpha). We walk viewers through a "check by check" review of what milestones SandRidge has accomplished, what milestones the E&P hasn't, and ultimately if we feel these milestones will have a viability altering outcome. Our analysis has proven to be highly predictive of restructuring strategies at the E&P so far and we believe our analysis will correctly predict the ultimate outcome of the E&P for investors.
In our investor deck we tried to provide a comprehensive breakout of what investors should have been looking for SandRidge to accomplish in its restructuring/destressing efforts, and what model stress-indications any progress might have negated. Tracking this changing equation of risk and long-term potential was paramount in knowing when to hold position, when to add to position, and when to exit position -- even if at a near-catastrophic loss. SandRidge, as we'll try to evidence and express in this screencast, still has a very real risk of ending at zero despite its recent progress. In fact, we're now leaning heavily into a prepackaged bankruptcy as being the ultimate outcome for the stressed E&P.
Enjoy.
Disclosure: I/we have no positions in any stocks mentioned, and no plans to initiate any positions within the next 72 hours.
I wrote this article myself, and it expresses my own opinions. I am not receiving compensation for it (other than from Seeking Alpha). I have no business relationship with any company whose stock is mentioned in this article.
Editor's Note: This article covers one or more stocks trading at less than $1 per share and/or with less than a $100 million market cap. Please be aware of the risks associated with these stocks.