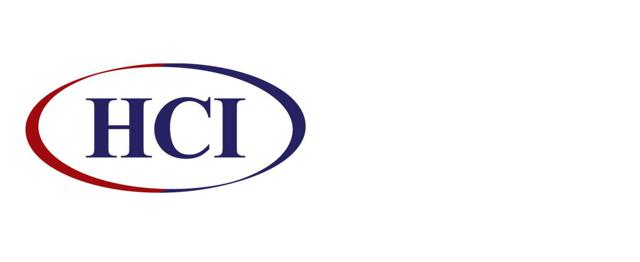 Image Source: Company's website
Background:
HCI Group (NYSE:HCI) is an insurance holding company that writes primary homeowners insurance in Florida. The company has four operating entities including: 1) Homeowners Choice, the insurance underwriter 2) Claddaugh, the captive reinsurance division that participates in Homeowners Choice's reinsurance program 3) Greenleaf Capital, the company's real estate portfolio and 4) Exzeo, the Homeowners Choice's technology software developer. HCI was founded in 2007 through various take-outs from Citizens. It has grown significantly over the last 9 years and it is currently the 4th largest homeowners' writer in Florida in terms of premium written.
Brief History of Takeout:
Following catastrophe losses of 2004/2005, several larger national carriers have chosen to exit/reduce their exposure in Florida. This results in an increase of Citizens' policies count from 650k in 2013 to 1.4M in 2011/2012. To decrease the exposure of the state-backed insurance company, Citizens implemented an annual rate increase and began a policy depopulation effort to give policies to private insurers. HCI was a main beneficiary of the program.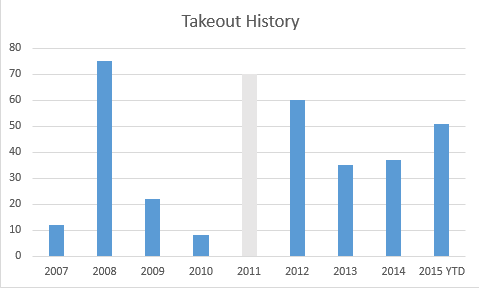 Source: Company report and Citizens' website
2011*: HomeWise Acquisition instead of take out from Citizen.
End of Take-Outs:
However, 2015 is likely to mark an end of take-outs for HCI Group. Today Citizens policy count has shrunk to below 500K. Low policy counts accompanied by increasing competition and rate pressures limits the company's takeout opportunities going forward. The company stated that the flood insurance can be a potential growth driver for the company, possibly both in Florida and other states.
Flood Insurance:
Historically, in the flood insurance market, the market rates for flood insurance is not sufficient to cover the costs or actuarial sound rates. The Biggert-Waters act was established in 2012 to increase the market rates over time to actuarial rates. The increase of rates over time would allow private insurers to return to the flood market. However, this was quickly reversed by the establishment of Homeowners Flood Insurance Affordability Act, which repealed and modified Biggert-Waters. The more recent legislation limits increases for individual premium to up to 18% and average rate increases for classes up to 15%. More importantly, the legislation also invented new procedures for new properties in the Special Flood Hazard Area and existing Preferred Risk Policy Eligibility Extension. These legislations made near term opportunity less attractive unlike what the company has previously stated. In my opinion, it would need another couple of years before these rates become actuarial for private insurers. HCI would have to be selective with the policies that they write and the possibility that HCI writes a large number of flood insurance in 2016 is unlikely.
The company's future revenue growth rate will not be similar to the past as policies will have to be obtained individually instead of taking out thousands a year. Moreover, Florida is becoming increasingly competitive with declining rate as a larger number of carriers are looking for growth opportunities. Analysts are forecasting mid-single digit rate declines for the broader Florida market and expecting a 10% revenue decline for HCI.
Reinsurance Risk: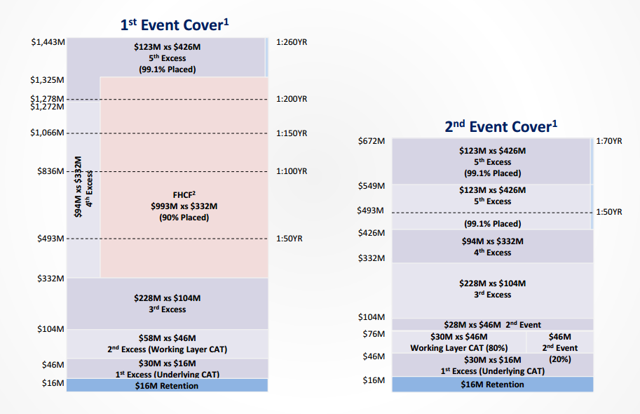 Source: Company presentation
The 2015-2016 Reinsurance Program provides a first event coverage of up to 1.433 billion excess of 16M or a 1 in 260 modeled event. The company also has a second event coverage totaling 672M in excess of 15M retention or a 1 in 70 year modeled event. However, the lower underlying and working lay of CAT includes a 89.9M of collateralized coverage, (50.7M in 1st event and 39.1M in second event) to the company's wholly owned reinsurance subsidiary, Claddaugh for approximately 30M of ceded premium. Claddaugh then cedes 11.6M of these exposures for 3.3M to HCI CEO and other member of management's own reinsurance company Oxbridge Re. If you add up the total retained exposure of HCI, and Claddaugh for a combined first and second event, this amounts to 111M, instead of the 16M for each event in the company presentation. The amount of retained exposure is equivalent to 1/3 of the company's current market cap or 1/2 of the current equity value. This really raises the question for me: What is the CEO and the management thinking?
Catastrophic Risk:
The company's reinsurance program is exposed to lower layer retention of cat event risk and risk of frequency of large events. Two large storms will essentially wipe out 1/2 of the company's book, and three large events can potentially bankrupt the company.
Reinsurance Risk:
The entire homeowners model is heavily relied on the availability of reinsurance with 30-40% of GWP ceded to reinsurers for catastrophe protection. A series of large storms like 2004-2005 could result in reinsurance pricing increases. Although in theory, this would be counteracted by the increase of premium, Florida has a history of slow regulatory approvals for rate increases.
Regulatory and concentration risk:
The company focuses only on one state, any legislative changes can materially affect the company.
Conclusion:
Not only does HCI suffer from increasing competition with declining rates, limited amount of take-outs and curtailed flood insurance rates, more importantly, the company has management issue and catastrophic risk beyond its shareholders' expectation. I recommend investors to be extra cautious and not be lured by the short-term success of the company.
Disclosure: I/we have no positions in any stocks mentioned, and no plans to initiate any positions within the next 72 hours.
I wrote this article myself, and it expresses my own opinions. I am not receiving compensation for it (other than from Seeking Alpha). I have no business relationship with any company whose stock is mentioned in this article.