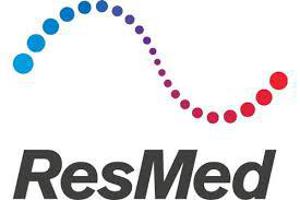 What Happened
ResMed's (NYSE:RMD) shares rose 6.5% on Friday after the medical equipment maker reported strong results for its second-quarter fiscal year 2016 (F2Q16), beating revenue and EPS consensus estimates.
ResMed's total revenue of $455 million was above consensus estimates of $443 million, driven by continued strong generator share taking and an acceleration in mask growth. Generators in the Americas grew 23%, while Americas mask growth was up 11%, another strong growth rate for ResMed following 9% in the first quarter.
ResMed's gross margin was lower than expected but did increase slightly from the prior quarter for the first sequential increase in seven quarters. The silver lining is that the gross margin is likely to stabilize and potentially even improve somewhat as its domestic/international and flow generator/mask mix stabilizes.
Bullish Takeaways:
1. US masks and accessories business - Sales during the quarter grew 11% Y/Y, handily exceeding projections. Management projects solid US mask growth through the balance of F2016, with its automated informatics solutions platform driving mask-resupply growth.
2. Continued strength in US generator sales - Flow generator sales grew 23% Y/Y to $136.5 million, up sequentially from FQ1 ($132.1 million). The strong growth also comes as competitor Philips Respironics launched its own HCIT-driven generator in late 2015, indicating the strength and competitive advantage of ResMed's platform.
3. The Inova Labs acquisition - ResMed's recently announced plans to acquire Inova Labs, a pure player in the oxygen therapy space, could significantly augment ResMed's long-term position in the COPD space. The oxygen market is attractive, with COPD patient growth of about 7% and POC growth in the double-digit range, and fits into the company's long-term strategic plan. From a market size perspective, the US oxygen market opportunity is $3 billion to $4 and POCs is $200 million.
Bearish Takeaways:
1. Gross margin still under pressure - Gross margins remain near historical lows, with the Inova acquisition and integration process looking to put additional pressure on margins over the next few quarters.
2. Tough US flow generator comps - While not a major issue in the current quarter, tough US generator comps in the back half of F2016 will likely serve as an optical negative through the balance of the year.
Conclusion
ResMed's top line significantly exceeded expectations in FQ2, largely driven by a significant beat in US masks and accessories. On the flip side, softness in ResMed's OUS business continued to play out during the quarter. While top-line beats continue to be driven by outperformance in US sales, there is a reason to be more optimistic on the ability of ResMed's informatics platform to support and drive above-market growth in generators and masks.
Overall, the strong results this quarter support the belief that the latest tranche of HCIT-driven products is where the industry will go long term, and the end-channel DME market has started to appreciate the benefits of these products for compliance and administrative purposes.
Disclosure: I/we have no positions in any stocks mentioned, and no plans to initiate any positions within the next 72 hours.
I wrote this article myself, and it expresses my own opinions. I am not receiving compensation for it (other than from Seeking Alpha). I have no business relationship with any company whose stock is mentioned in this article.