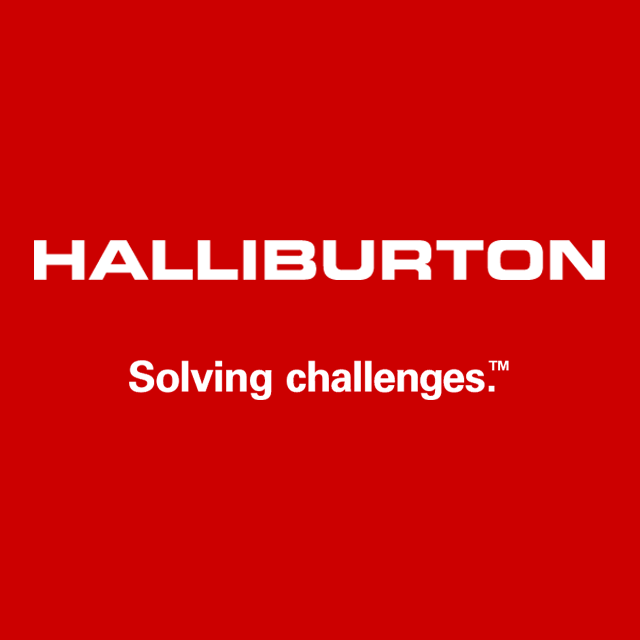 Halliburton (NYSE:HAL) is an oil service stock that I have traded many times over the years despite having long preferred rival Schlumberger (NYSE:SLB). That said, both are very similar in many respects. I recently reported on Schlumberger and asked whether it was time to abandon ship. I discussed how despite that absolute bloodbath in the oil sector, and the pain being real, the long-term investor could start to add to their positions strategically, rather than dumping now. I just saw too much upside potential relative to downside fears even if the oil glut is prolonged. I also discussed how Schlumberger was pulling out all of the stops to cut costs, preserve its dividend and maintain profitability. All in all, I concluded that Schlumberger is prepared to battle poor oil prices for the next few years. Turning to Halliburton, despite being similar to Schlumberger in many respects, it has unique differences. It provides a range of services and products for the exploration, development, and production of oil and natural gas to oil and gas companies all over the globe. Of course, at the present moment in history as it pertains to oil, the similarities are uncanny in trading activity; the stocks have been crushed. Halliburton has also suffered the pain that Schlumberger has endured which have made the differences between the companies all but an aside for traders.
No doubt, the sector has been decimated. All one has to do is look at any Pull any 6, 12 or 18 month chart of the trading activity. Nothing but red will be found. Now it may sound simplistic, but truer words have never been spoken when it comes to investing. It just doesn't matter where a stock has been, it matters where it is going. And to determine where a stock may be heading, aside from oil prices, we need to talk about the company's recent performance. With oil prices so low of late, it has crushed the company. Simply put, the higher the price the better. That's just a fact that is true for all of the oil names. That said, like Schlumberger, Halliburton missed on revenues but beat expectations on the bottom line.
So what kind of numbers are we talking about? Well, despite an earnings beat, a comparison to last year clearly demonstrates the pain the company has been experiencing. Of course, it should surprise no one, with oil having dropped a ten year low coming into 2016. Quarter-over-quarter I was pleased to see the company actually was flat on the bottom-line, which also surprised analysts. The company saw income from continuing operations in its third quarter of $270 million. This translated to $0.31 per share. Still, this beat analyst estimates by $0.04 per share. For those paying attention, this income is flat from Q3 2015 which saw $265 million, or $0.31 per share. Adjusted operating income was $473 million in Q4 2015, down from the adjusted operating income of $506 million in the Q3 2015. Halliburton's total revenue in the fourth quarter of 2015 was $5.1 billion, compared to $5.6 billion in the third quarter of 2015. This missed estimates slightly, by $30 million.
So just how did Halliburton get here and beat earnings by this much? Well, it managed to control expenses and this the key to survival for this sector right now. Over the last year the company has slashed its expenditures in just about every category. That's really all that matters in the short-run and really what you need to keep an eye on. Revenue is mostly driven by the commodity pricing, so the bottom line can thus be impacted by watching spending. I want to add that Halliburton recorded company-wide charges related to asset write-offs and severance costs of approximately $192 million, or $0.22 per share, in Q4 2015 adding to write-offs of $257 million or, $0.30 per share, in Q3 2015. Further, Halliburton recorded Baker Hughes (BHI) acquisition-related costs of $79 million, or $0.09 per share as well as $27 million, or $0.03 per share, of interest expense associated with the $7.5 billion debt issuance in the quarter. Of course that debt issuance will help keep the company funded if this oil downturn lasts for years.
It is no surprise that with revenues declining so precipitously that operating income would be hit year-over-year, but the company did well quarter-over-quarter, relatively speaking. Loss from continuing operations was $28 million, or $0.03 per share versus a loss of $54 million, or $0.06 per share, in Q3 2015. Reported operating income was $86 million versus operating income of $43 million in Q3 2015. Commenting on the quarter, Jeff Miller, President, said:
"We are pleased with our fourth quarter and full-year results in this challenging environment, as once again we outperformed our peer group in North America and international revenue, both sequentially and on a full-year basis. Our strategy remains unchanged. We are focused on maintaining a strong customer portfolio, investing in more efficient technology, and delivering reliable, best-in-class service quality for our customers. We are looking through this cycle, drawing upon our management's deep experience and preparing the business for growth when the industry recovers."
Looking ahead there is no sign that oil is going to rebound in the near-term. However, considering what has happened in the sector, Halliburton is doing very well. I was impressed with the quarter-over-quarter results given oil has gone nowhere but down pricewise. Its quarter was similar to Schlumberger's and the pain is real, especially if you are watching the value of your investment decline week to week. I continue to expect positive developments from the Baker Hughes deal, but we will have to watch and see how the company prepares for integrating that company's infrastructure into the Halliburton umbrella. I have a hold rating on the stock at present on the stock, but do think you can add to holdings under $30 for the long-term. Until the turn-around in oil, keep an eye on expenses, which to me are the most critical factor for the company right now.
Note from the author: Christopher F. Davis has been a leading contributor with Seeking Alpha since early 2012. If you like his material and want to see more, scroll to the top of the article and hit "follow." He also writes a lot of "breaking" articles, which are time sensitive, actionable investing ideas. If you would like to be among the first to be updated, be sure to check the box for "Real-time alerts on this author" under "Follow."
Disclosure: I am/we are long SLB.
I wrote this article myself, and it expresses my own opinions. I am not receiving compensation for it (other than from Seeking Alpha). I have no business relationship with any company whose stock is mentioned in this article.