ū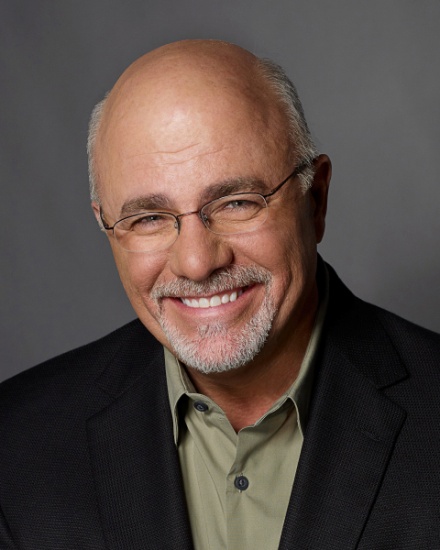 Figure 1 (Dave Ramsey)
Last year, I wrote how one could replicate Dave Ramsey's mutual fund strategy, and actually outperform the market. In that piece, I also showed that he is right when he claims there is a mutual fund that has returned 12% since 1934. With how one can replicate his mutual fund strategy by diversifying over four specific classes: Aggressive, Growth, Growth and Income, and International. While there are those who will claim one should never invest 100% of their portfolio in equities, it is a strategy that works. Now, it is time to address his withdrawal strategy where he claims that one can safely withdraw 8% per year, and still have enough money to retire.
The Claim
In a 2013 newsletter, Ramsey claims in his second phase on retirement planning:
Now, envision what retirement will look like for you by estimating the income your nest egg will bring. Using the example above, our couple's $1.2 million will remain invested and growing at the long-term historical average. Estimating inflation at 4% means they can plan to live on an 8% income, or $96,000 a year ($1.2 million x 8% = $96,000).
This plan allows you to live off the growth of your savings rather than depleting it. With careful monitoring and some modest adjustments in years with low returns, you can be confident that your savings will last throughout your retirement.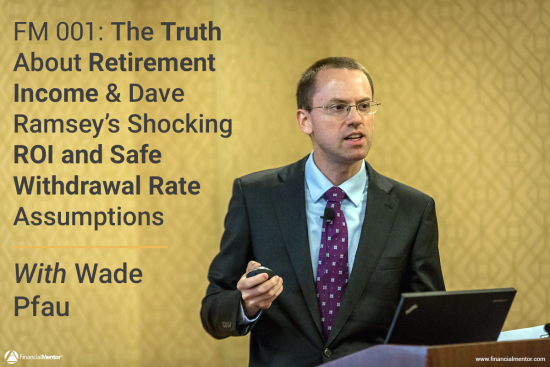 Figure 2 (Wade Pfau)
Needless to say, this claim of an 8% withdrawal created quite a kerfuffle. These are some of the comments that I found right after that claim was made.
…this number comes from a completely ludicrous basis. He opened an Excel spreadsheet, assumed a fixed annual return of 12% [Bernie Madoff might even be jealous of that return sequence], (Wade Pfau, CPA, Ph.D.)

However, numerous studies have calculated that a safer withdrawal rate is 4 percent to 5 percent for a typical 30-year retirement. Some people even argue that a 3 percent withdrawal rate is more accurate. Withdrawing 8 percent a year with the expectation of an overall 12 percent return will significantly increase the chances that your money runs out before you do. (Robert Berger)

…an 8 percent retirement withdrawal rate is crazy dangerous - so is a retirement portfolio 100 percent invested in equities. (Bob Seawright)
The Theories
There are a variety of withdrawal strategies in retirement. One must remember that the money we have saved has to last as long as we live. Which strategy does one use? David Blanchett of Morningstar outlined a few in 2012:
Constant Dollar Amount-withdraw the same amount every year.--Safe is between 4% and 5% of initial portfolio value for a 60% equity allocation.
Constant Percentage-withdraw the same percentage every year.--Safe is 5.5% of portfolio value for a 60% equity allocation.
Changing Percentage Probability of Failure Fixed Retirement Period-withdrawals are based on maintaining a constant probability of failure over the expected fixed retirement period.--Safe is 5.6% of initial portfolio value for a 60% equity allocation.
Changing Percentage: 1/Life Expectancy Withdrawal Approach (aka "RMD Method")-1 divided by the remaining retirement duration--Safe is 3.6% of initial portfolio value for a 60% equity allocation for a couple aged 65.
Changing Percentage: Probability of Failure Mortality Updating ("Mortality Updating Failure Percentage")--Safe is 4.5% of initial portfolio value for a 60% equity allocation for a couple aged 65.
As one can see, the "safe" range for initial withdrawals where the portfolio is 60% equities is 3.6% to 5.6% depending on which methodology is used. The problem is none of these scenarios assume a 100% equity allocation. Because of that, I used Vanguard's Nest Egg Calculator to help me with that. I ran several iterations changing the time frames and constant dollar withdrawals to see where the sweet spot is for retirement distributions. The data is in the following table:
Portfolio Success Rates
For Various Withdrawal Rates
100% Equity Allocation
From Vanguard's Nest Egg Calculator

3%

4%

5%

6%

7%

8%

9%

10%

12%

15 Years

100

99

96

91

83

73

62

53

32

20 Years

99

95

89

81

69

58

48

37

19

25 Years

97

92

82

72

61

48

38

28

14

30 Years

95

87

79

67

55

44

32

23

11

35 Years

93

86

74

64

50

37

27

21

9

40 Years

93

82

72

61

49

37

27

18

8
Table 1
One can see that the safest amount is 6% or lower; 8% is more likely to fail than it is to succeed. There are a few assumptions made here that do not mesh with Ramsey's theories. First, this is a constant dollar withdrawal strategy, second it assumes that one is invested in "The Market."
"The Market" or AIVSX? Which Is It?
Anyone who has thoroughly studied Mr. Ramsey's statements needs to understand that when he is referring to "The Stock Market," he is not actually talking about the S&P 500. He is actually talking about the American Funds Investment Company of America (MUTF:AIVSX). That is plainly clear, and I have had this verified by multiple professionals in the field. There is only one mutual fund that has averaged 12% since 1934, and that is AIVSX. If one wants to talk about "The Market", it has averaged 9.59% since 1928 if one uses data from a variety of sources. That 240 basis point difference is rather large if one extrapolates that for any extended period. I will talk more about that later.
That is not to say that it is reasonable to assume a 12% annual return for one's investment portfolio. Even AIVSX can't claim that for the last 10 years (5.40%). One has to assume potential scenarios where returns fall short of expectations, especially when retirement savings are at risk. If one uses the formula (1+inflation rate)/(1- withdrawal rate), they will quickly notice that they will have grow their remaining portfolio at 13% just to stay even with an 8% withdrawal and 4% inflation.
Dollars or Percentages? Which Is It?
The second issue at hand is whether we are talking about constant dollar withdrawal with built in adjustments for inflation, or are we talking about a constant percentage amount? All of the research I have found that attempts to discredit Ramsey is using a constant dollar amount withdrawal. That is definitely what the Vanguard Nest Egg Calculator is doing. If one assumes their premise, then there will be a high failure rate if one uses an $8/$100 constant dollar withdrawal; especially if they assume an automatic 4% annual increase to adjust for inflation. The chart below shows the high failure rate for a 25-year retirement for all rolling periods beginning in 1935.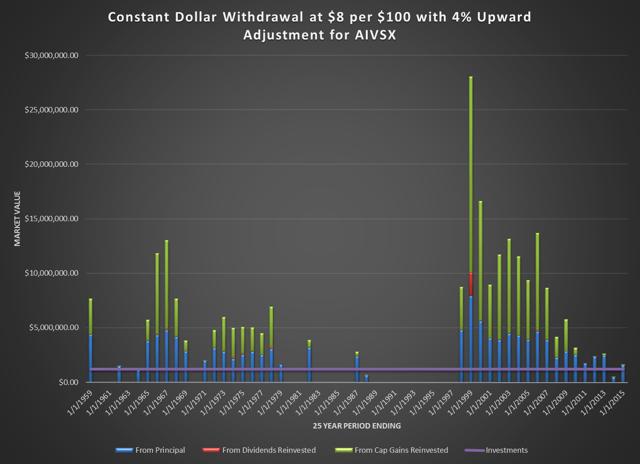 Figure 3 (From Franklin Templeton Advantage Hypothetical)
As one can see, the probability of failure is 31.6% if one withdraws so much money consistently, due to the fact that returns are not a smooth exponential line. Standard deviations are not equal to zero, they never are. Given that, one should not use a constant dollar amount that is so high.
This is where people do not understand what Ramsey is saying. Look at his statement carefully, "Estimating inflation at 4% means they can plan to live on an 8% income." Ramsey is not saying take out $96,000 he is saying take out 8%. It is very clear he is advocating a constant percentage model, not a constant dollar model. He makes it clearer that he is advocating a constant percentage model when he says, "With careful monitoring and some modest adjustments in years with low returns." He understands that the amounts will have to be adjusted.
What Does Dr. Wu Have to Do with This?
"Dr. Wu" is a song on Steely Dan's album, Katy Lied. Ironically, I studied Symbolic Logic under Dr. Kathleen (Katy) Wu at the University of Alabama. It was probably urban legend that the song was either about her, or that Becker and Fagen simply used her name because they liked the way it sounded. Regardless, she was a heck of teacher, and was an expert in symbolic logic. She taught me much.
One has to understand the difference between a valid argument, and a false conclusion. It is possible to arrive at a false conclusion, and still have a valid argument. I am keeping this concept basic, but the only way an argument is invalid is if the premises are true, and the subsequent conclusion is false. At that point, one has an argument that is completely untenable. That is why so many people are missing the boat when it comes to Ramsey's claims. They are attempting to show that his premises are false, which would prove his conclusion is false; but that does not mean his argument is invalid. It could still be valid; it could actually still be true. The key to proving Ramsey is wrong is to assume his premises are true, but show how his conclusion is false. Only then, can you say that he is invalid.
First, the claim that AIVSX has averaged 12.11% since 1934 is absolutely true. One can run any hypothetical to see it for themselves. Since January 1934 through the end of 2015, AIVSX has averaged 12.11% (±18.52%). Ramsey's second premise is also true, that being if a couple earning $50,000 invested 15% for 25 years would have a net worth around $1.2 million. Assuming they make monthly investments and receive an annual 2.5% pay raise, they will average a total portfolio of $1,383,438 (±$474,376). This is based on 57 25-year rolling periods starting in 1934. When Ramsey makes this claim in his books, and on his radio show, this premise is correct.
Now we have to determine whether his conclusion is true. For illustration purposes, I am showing how one's annual distributions would have looked for the past 25 years. This is important, because it includes two of the worst market downturns in market history, so it shows the how much annual distributions can vary from one year to the next. If one attempts any endowment strategy, they will have to assume that there will be years when they have to live on less income than they did before. The problem is whether 8% is a good idea as an endowment strategy.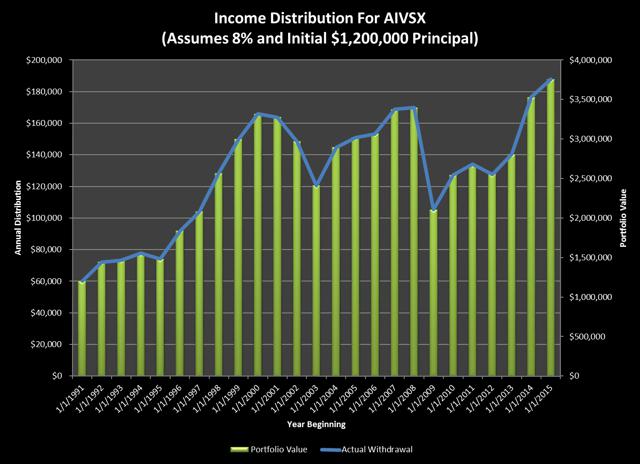 Figure 4 (From Franklin Templeton Advantage Hypothetical)
Making adjustments is not enough, though. If one assumes a 3% inflation rate, and if one uses the Endowment Approach with a constant percentage rate, one's portfolio would have to grow 109% over a 25-year period so their portfolio income can keep up with inflation. An additional question one may ask is, "What do I do if the market tanks and my fixed percentage are not enough to keep up with expenses?" While in theory one will never run out of money if they stay with the Endowment Approach, they may find themselves falling short in finding the necessary income they need to meet expenses.
I recently ran a hypothetical a using rolling 25-year period for AIVSX with monthly withdrawals equivalent to an annual 8% rate. In each case, one had more money invested than they started, but in only 24 out of 58 cases was one able to stay ahead of the 3% inflation rate. One has to get in the weeds though, to see what is really happening. The problem is that 57 examples are not enough to determine whether this is a great strategy. If 57 are not enough, then maybe 10,000 are.
To test my theory, I assumed the average growth of AIVSX with the historical standard deviation. I also assumed a 25-year retirement period. Running 10,000 random scenarios, I wanted to see what the portfolio value would be at the end of the withdrawal period. This is important, because one needs the portfolio to grow in value to keep up with inflation. Based on the 10,000 iterations, the average value of our portfolio at the end of 25 years was $1,417,327 (±$242,322). This means that one would only average a 0.66% annual increase in income. That falls far short of 3%, and does not nearly come close to 4%. Additionally, 18.8% (±1.2%) of the time, one would have less money than they started with. That is not good. Using this strategy though, one would have earned an average $3,159,758 (±539,751) in retirement income for the 25 year period.
What if one had taken out a little less, like 5% instead? The different results might influence one to do a different strategy. Based on the simulation, if one had used a 5% endowment strategy instead, they would have drawn a total income of $2,889,290 (±478,114). This is a major difference from the 8% strategy, and it is significant (ρ<0.0001). Here is where there is a surprise, though. At the end of the 25-year period, the simulation's 5% portfolio value averaged $3,160,328 (±$541,782). This difference is extremely significant (ρ<0.0001), and would yield a higher annual income $158,000 v. $113,000.
It is deeper than that, though. What if we did have fixed expenses, where we needed a minimum amount of retirement funds to meet those costs? If we add in a 3% inflation rate, those expenses just don't simply disappear, they get bigger. This is where I think we need to look at things a little differently.
Let's assume that we do have a $1.2 million portfolio, but our minimum expenses are $60,000 (5%). With a 3% inflation rate, those expenses will grow to almost $122,000 by year 25. Obviously, if our income falls short, then we are in big trouble. Again, we go back to our simulator. This time, I wanted to see how frequently we would fall short of our minimum required income if we stayed with our 8% withdrawal strategy. 47% of the time we would not have enough money to meet our expenses by year 25. In fact, the experiment shows that around year 19, one's ability to meet basic expenses becomes precarious almost half the time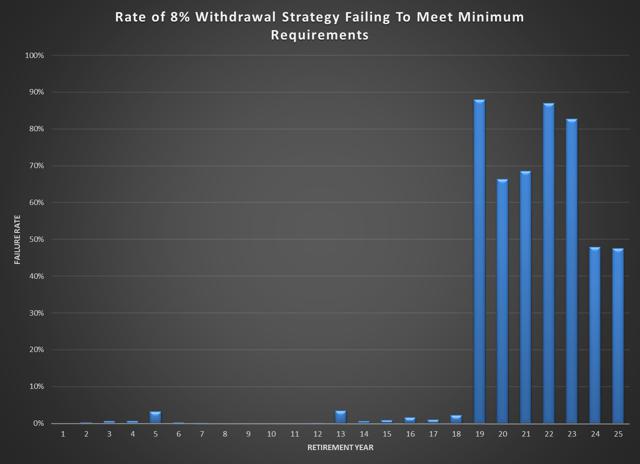 Figure 5 (From Income Simulator [Link Below])
Is Ramsey Right or Wrong? It Depends
Remember, the only way for me to prove Ramsey is invalid is to assume his premises are true, and his conclusion is false. With that in mind, I ran 10,000 trials in my simulator. The parameters where I assumed one is fully invested in AIVSX, and I used its historical returns [12.11% (±18.52%)]. While I will still withdraw an 8% annual endowment, I will have to meet minimum fixed expenses that are based on an initial dollar figure equivalent to 5% of the portfolio which increases 3% every year due to inflation. To check for the efficacy of this strategy, I used a variety of withdrawal rates and retirement time frames. The table below shows the success rate of each strategy.
Portfolio Success Rates
For Various Withdrawal Rates
100% AIVSX Allocation

Historical Rates of Return

Minimum 5% Expenses Increasing 3% Annually

(10,000 Iterations)

3%

4%

5%

6%

7%

8%

9%

10%

12%

15 Years

99.2

99.0

99.0

99.0

98.9

98.7

97.9

97.2

95.6

20 Years

96.5

96.5

96.6

96.1

95.4

93.8

91.7

89.8

81.8

25 Years

93.2

93.2

92.8

92.1

90.1

88.8

84.2

79.3

66.2

30 Years

90.9

90.7

90.1

89.2

85.9

82.3

77.7

70.4

52.1

35 Years

89.1

88.6

88.1

85.7

82.1

77.0

69.9

61.4

40.1

40 Years

87.0

86.8

86.5

84.7

79.2

72.4

65.0

54.2

30.6
Table 2 (From Income Simulator [Link Below])
As one can see, an 8% withdrawal is feasible if one assumes the historical returns for AIVSX. Given that, one can claim that Ramsey is making a valid claim when he says one can do this. Let me repeat that, "Dave Ramsey is valid!"
The question remains, should one do this? To answer that, one has to change the premises of the argument. The reality is that AIVSX averaged 9.7% (±43.4%) in the last 20 years. While that is good, it falls short of the assumed 12%. While a hypothetical shows our client still would have done well, during that time period, that kind of volatility will cause a 36.9% (±0.48%) rate of failure. The additional reality is that Ramsey gets loose with his logic. Look at this from his website:
When Dave says you can expect to make 12% on your investments, he's using a real number that's based on the historical average annual return of the S&P 500. The S&P 500 gauges the performance of the stocks of the 500 largest, most stable companies in the Stock Exchange. It is often considered the most accurate measure of the stock market as a whole. The current average annual return from 1926, the year of the S&P's inception, through 2011 is 11.69%. That's a long look back, and most people aren't interested in what happened in the market 80 years ago.
This is simply not true. If one looks at the indices, the S&P 500 and the Wilshire 5000, that define "The Market", the overall average since 1928 is 9.59% (±21.66%). This assumes the historical returns for the S&P 500 (1928-1970) and the Wilshire 5000 (1971-2015). [Data is from St. Louis Fed and Advantage Hypothetical]. That is nowhere near 12%, and is part of a false premise that Ramsey consistently makes. This is the type of invalid syllogism that Ramsey argues:
The S&P 500/Wilshire 5000 is the stock market
AIVSX earns 12% in the stock market
∴ the stock market earns 12%.
That is a false conclusion from true premises, which makes it an invalid argument.
Reality Check
With this new information, I reran my simulation to see if the 8% rule still holds up. I still need to meet minimum expenses, so I am keeping that parameter. The key change that I am making is that I will use the market's historical averages. Here are the rates of success using different iterations.
Portfolio Success Rates
For Various Withdrawal Rates
100% Equity Allocation

S&P 500 (1928-1970) and Wilshire 5000 (1971-2015)

Historical Rates of Return

Minimum 5% Expenses Increasing 3% Annually

(10,000 Iterations)

3%

4%

5%

6%

7%

8%

9%

10%

12%

15 Years

95.4

94.8

95.2

94.6

93.8

92.8

91.7

90.0

85.0

20 Years

86.7

86.7

87.3

85.0

83.4

80.7

77.6

73.5

62.2

25 Years

79.0

79.1

78.9

76.3

72.7

69.1

63.3

56.2

42.3

30 Years

73.4

72.4

71.7

68.0

63.9

58.3

51.2

44.4

27.9

35 Years

69.3

68.0

66.4

62.9

56.5

50.3

42.6

34.6

19.3

40 Years

65.1

64.9

62.0

57.3

51.3

43.5

35.8

26.9

13.7
Table 3 (From Income Simulator [Link Below])
One can see that we start entering a better than 50% rate for failure once we use the 8% withdrawal strategy. Based on this fact alone, if one wants to make sure they do not outlive their necessary income, one should withdraw less than 8% if their timeframe is for any extended period. This is the reality that so many professionals try to say when they hear about the 8% withdrawal. While it does not prove Ramsey is wrong, it does prove what is true in reality.
Conclusion
Ultimately, one can do whatever they want with their money. Ramsey suggests a 100% stock market allocation. While I personally don't recommend that, one can do it if they choose. They are not wrong when they do; I just disagree. If one wants to withdraw 8% each year from their retirement portfolio, they can do that too, and never run out of money. If, however, one wants to make sure their basic expenses are covered, it would be a prudent fiduciary responsibility to suggest a different strategy. I certainly do. I guess most of use will just have to agree to disagree.
Sharing Is Caring
As an attempt to share what I have with the crowd, I am attaching my Excel spreadsheet that has the simulator in it. It is not fancy stuff, but it does work. I think it is the only one that builds in the minimum required income parameter, but I may be wrong. Feel free to use it and make recommendations. I do want to make it better.
The link is here.
Happy Investing!
Supporting Documents
Disclosure: I/we have no positions in any stocks mentioned, and no plans to initiate any positions within the next 72 hours.
I wrote this article myself, and it expresses my own opinions. I am not receiving compensation for it (other than from Seeking Alpha). I have no business relationship with any company whose stock is mentioned in this article.