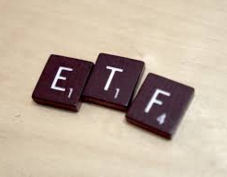 The Seeking Alpha ETF Investing Guide (the guide) was written by the founder of Seeking Alpha, David Jackson and published on the Seeking Alpha website on July 1, 2006. When I first saw and read the guide in 2007, I was very impressed. I thought the reasoning was presented clearly and concisely, the recommendations made sense and the investing methodology described should be incorporated by most investors. I recommended the guide to family and friends, suggesting they read the guide and implement the guide's recommendations in their own portfolios.
Not long after reading the guide, the financial crisis hit and I took a job overseas. Recently, I returned to the U.S and decided to revisit my investment plan and the guide. I was somewhat surprised that the guide was not more prominently promoted on Seeking Alpha's website and wondered why more people were not talking about it and implementing the suggestions. While reviewing the guide, I found there were very few comments on the articles and most of those comments were old.
After reviewing the guide and thinking about what I had and had not implemented in my own portfolio, I realized that although the information is presented very clearly, it is a long read and requires clicking on 54 separate articles that cover a wide variety of issues. It is not until the 51st article, that there is a short summary of the actions required to implement the recommendations and then in order to implement the recommendations, it is necessary to find and review the information in a number of the 54 articles. I thought this might explain why neither I, nor the people I had recommended the guide to, had implemented many of the suggestions.
I have spent a great deal of time reading investing information and I believe this investment guide is the best practical investment resource that I have come across. After considering what I might do to improve my investing results and how I might assist others asking for advice, I decided to continue to recommend the guide but add a simple procedure to implement the guide's suggestions. Below are the procedures that I think are required to implement the suggestions in the guide, with links to the guide for additional information.
The core ETF portfolio
A Core ETF Portfolio. The portfolio consists of ten total ETFs; three U.S. stock (large, mid and small cap), one foreign developed market, one emerging market, three bond funds, one REIT and one commodity fund.
| | | | |
| --- | --- | --- | --- |
| ETF Ticker | Fund Name | Fund Description | Expense Ratio |
| | Vanguard S&P 500 ETF | Large cap U.S. stocks | 0.05% |
| | iShares Core S&P Mid Cap ETF | Mid cap U.S. stocks | 0.12% |
| | Vanguard Russell 2000 ETF | Small cap U.S. stocks | 0.15% |
| | iShares Core MSCI EAFE ETF | Multi cap foreign developed market stocks | 0.12% |
| | iShares Core MSCI Emerging Markets ETF | Multi cap emerging market stocks | 0.18% |
| | iShares iBoxx $ Investment Grade Corporate Bond ETF | U.S. investment grade corporate bonds | 0.15% |
| | PowerShares 1-30 Laddered Treasury Portfolio ETF | U.S. Treasuries | 0.25% |
| | Schwab U.S. TIPS ETF | U.S. TIPS | 0.07% |
| | Vanguard REIT Index ETF | U.S. REITs | 0.10% |
| | PowerShares DB Commodity Index Tracking ETF | Broad commodities | 0.85% |
Understanding the Core Portfolio explains the reasons for selecting the 10 ETFs in the core portfolio.
Procedures to implement the investment plan:
1. Decide on an asset allocation plan among the ETFs in the core portfolio.
Read Do You Really Need Help With Asset Allocation? The asset allocation will be a function of your age, risk tolerance, projected financial needs and total assets. Below is the methodology, taken directly from the article:
A reasonable starting point for the split between stocks and bonds as a function of age could be:
Investor aged <25: 80% stocks, 20% bonds
Investor aged 25-35: 70% stocks, 30% bonds
Investor aged 35-45: 60% stocks, 40% bonds
Investor aged 45-55: 50% stocks, 50% bonds
Investor aged 55-65: 40% stocks, 60% bonds
Investor aged 65-75: 30% stocks, 60% bonds
Investor aged >75: 20% stocks, 70% bonds
Starting from a basic allocation between stocks and bonds plus cash, you can now fine-tune your portfolio to add other asset classes. Divide up your stock portfolio into U.S. and foreign stocks, and large, medium, and small cap stocks; and re-allocate a small percentage of your assets from stocks to real estate, in the form of real estate investment trusts (REITs). There are other ways to make the cut: you could divide your stocks into growth stocks and value stocks (though these labels are often arbitrary), or into different industry sectors such as technology, pharmaceuticals, consumer cyclicals, and industrials. But personally, I think the following broad asset classes are sufficient:
Bonds x%
Stocks x%, of which:
U.S. large cap y%
U.S. medium cap y%
U.S. small cap y%
International y%
Emerging markets y%
Real Estate (REITs) x%
Cash x%
(Total of x=100%)
The author argues that most people can put together this plan on their own and that the goal of the guide is to show you how to build and manage a diverse portfolio at minimal cost without resorting to expensive advice. The author of the guide never proposes any allocation percentages for the various funds. There is a "sample asset allocation" in the article ETFs Are Cheaper Than Index Mutual Funds but this is not a recommendation, it is just a sample allocation in order to calculate the weighted expense for the ETF and mutual fund portfolios.
Deciding on an asset allocation plan is likely the most time consuming step. It can be as simple as allocating equally across all asset classes or using the allocation outlined in ETFs Are Cheaper Than Index Mutual Funds, or as complex as you want to make it, researching historical returns and correlations between returns on the asset classes. I am not an expert in this area and intend to do some further research but my feeling is picking an initial stock/bond allocation appropriate to your age and circumstances and then picking a simple allocation method across those funds should provide a good starting point. This can be researched and optimized by the investor over time.
Time required for this step: As little as 1 hour to much longer.
2. Open an online brokerage account with a linked money market bank account.
Read The 4 Criteria for Picking a Brokerage. This article describes the 4 criteria for picking a brokerage; 1 low cost trades, 2 easy tax management, 3 portfolio allocation tools, 4 maximum interest on your cash. It also suggests that you keep your cash in a bank account paying higher interest than your brokerage account.
There are a number of options for discount online brokerages. A quick online search lists the top five by assets; 1 Fidelity Investments, 2 Charles Schwab (NYSE:SCHW), 3 TD Ameritrade (NASDAQ:AMTD), 4 Scottrade and 5 E*Trade (NASDAQ:ETFC).
After selecting a discount brokerage firm, the next step is to select an online bank, open an account and link your bank account to your brokerage account. Most investors likely have an online bank account, but for those that don't, bankrate.com can be used to review options and interest rates.
Time required for this step: The author of the guide states this step should take half an hour. I believe it may take a little more than a half hour, but not much. Many investors probably already have a discount online brokerage account and a linked online bank account set up and if they are happy with those, there is no further action required.
3. Determine if you will invest everything at once, or over a period of time.
Read The Getting Started Problem and Three Candidates for a Solution. The author of the guide suggests that if you think an asset class is overvalued, you can leave your allocation to that asset class in cash until you consider the asset class priced more reasonably. The problem with this is how to determine a reasonable price for an asset class. I personally think that depending on the value of your investment, it probably makes sense to dollar cost average in over a period of time up to a few years. If the market has recently fallen, you might consider investing more at that point in time.
Time required for this step: This decision can be made in a few minutes to much longer.
4. Determine which investments to buy in your taxable and tax deferred accounts.
Read What to Buy in Which Account. This article explains how to split your investments in the core portfolio between your taxable and tax deferred accounts and gives an example.
Time required for this step: This analysis should be fairly quick and simple, maybe up to 1 hour depending on the complexity of your current investments.
Time required to implement the main parts of the ETF core portfolio investment plan: I believe people with investing experience, can research, make the necessary decisions and implement the investment plan presented in the guide, in as little as four hours. People with less investing experience may want more time to research the different options in order to make the required decisions. After implementing the plan, the author of the guide believes that managing your portfolio can be done in as little as an hour a year.
Other Considerations
A Quick Checklist - This article summarizes the actions required for investors in different situations, including:
Asset allocation and account set-up
If you have a "full service" brokerage account
If you own mutual funds in a taxable account
If you have a 401-K account
If you leave a job where you had a 401-K
Adding Close end funds
Managing your portfolio - This doesn't need to be done before setting up the portfolio but I suggest reading the entire section of the guide "How to Manage Your Portfolio to Reduce Risk & Raise Returns", this section is made up of 5 articles and a summary.
Before determining your asset allocation plan, you should determine your cash requirements. This will differ depending on personal circumstances but I believe most all investors should have a cash fund separate from their investments.
I find that I am more comfortable investing in certain asset classes, than in others. Although I will lose some of the benefits of diversification, I allocate less to certain asset classes than most allocation methods suggest. This is just my personal preference. I do not know if this is appropriate for other investors.
Although I agree with the reasoning in the guide, I know that I enjoy researching and picking individual stocks. I believe this is a pretty common trait among Seeking Alpha readers and investors in general. Given this preference, I intend to maintain a separate account with a small portion of my portfolio, that I will use to invest in individual stocks.
This list of procedures to implement the main suggestions in the guide, does not begin to cover all the useful information in the guide. Some investors may find this summary helpful in implementing the guide's suggestions but I continue to recommend that investors read the entire guide at some point.
I am not a financial planner. I find this material interesting and have quite a bit of investing experience but I am not a financial planner and the disclaimer in the guide applies to this article as well.
Disclosure: I/we have no positions in any stocks mentioned, and no plans to initiate any positions within the next 72 hours.
I wrote this article myself, and it expresses my own opinions. I am not receiving compensation for it (other than from Seeking Alpha). I have no business relationship with any company whose stock is mentioned in this article.