The stock market had a rough year in 2015 with the Dow and S&P losing 2% and 0.7% respectively. Some of the reasons for the market's decline were general concern about the continued Chinese market rout, coming interest rate increases, and vague fear about the stock market as we go into an uncertain earnings season with continuously declining oil prices. Then we saw the worst start to a year in the stock market's entire history at the beginning of the month. But value investors can find a lot to be happy about as prices decline and valuations get down to attractive levels where you can feel good picking up some bargains or at least getting fair value rather than paying exorbitant prices to invest your money.
One of the best places to look in this environment of volatility and fear are to conservatively financed companies that pay a dividend. Even more specifically, experts advise us to invest in companies that sell consumer staples that sell well in all environments and whose stocks tend to outperform during downturns, which we may or may be going into at the moment. One such company that fits the bill is The Kraft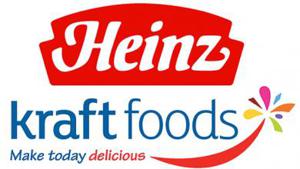 Heinz Company (NASDAQ:KHC). Products like ketchup and mustard never go out of style and the company not only pays a decent dividend of 3.09% but has the full confidence of the Oracle of Omaha, Warren Buffett. Buffett helped engineer the huge merger between Heinz and Kraft in a deal that is not typical for Buffett in that he usually derides mergers as creating inefficiencies and not rewarding shareholders enough. But in this case the merger created over $1.5 billion in annual cost synergies, and rewarded Kraft shareholders with a special dividend to boot.
The market cap of the current combined company is $89 billion, but due to the many synergies of the merger, experts estimate the fair value at closer to $100 billion, leaving more than 10% upside for investors if they're right. In a market that is all over the place with many investors afraid to make any big bets for fear that they'll just be throwing money away, a stock like KHC that is a virtual financial fortress, sells products with inelastic demand, and has a dividend yield over 3% looks like pretty good place to park your money as the market roils. The merger saw revenues increase by over 135% in the last quarter's YoY results. And while that figure is due to the combined sales of the two old companies and not necessarily new sales, it shows the increased amount of cash flow that can be used for the dividend and to bolster the balance sheet, which will be especially valuable if we go into a recession and market continues to fall.
The company has a current ratio of 1.81 and $4.4 billion dollars of cash on hand, further indicating the conservative nature of the company's financials. And since the merger is still quite fresh, many of the numbers that could help investors accurately analyze the stock haven't been fully digested yet by normal accounting standards so we'll have to wait an see for the next earnings report to get a more accurate picture of all metrics for the new company. But with an earnings report expected for February 11th and consumer spending continuing to rise with low gas prices and a continuous improvement in the jobs market, it might be a good move to open a position before earnings are released.
Either way you slice it investors are getting some nice cash flow from the dividend, safety in a tumultuous market, and the warm fuzzy feeling of knowing that the arguably greatest investor in history now has a huge stake in the company and believes in it so much that he basically threw away his normal playbook and engineered a merger that seems to go against his investing principles. He must have seen something that he really liked in both companies and going into this scary 2016, it may be a smart move to follow his lead.
So while you may not get rich quick by buying shares of KHC, you are very unlikely to lose money over the long term and can collect the nice dividend no matter what happens. Going into the scary 2016 market with so much uncertainty it makes sense to be defensive and there aren't too many places in the market more defensive than the market leader of food staples that pays such a nice dividend. And history has shown that these types of stocks outperform during downturns, which may be the best reason of all to make an investment in KHC.
Disclosure: I/we have no positions in any stocks mentioned, and no plans to initiate any positions within the next 72 hours.
I wrote this article myself, and it expresses my own opinions. I am not receiving compensation for it (other than from Seeking Alpha). I have no business relationship with any company whose stock is mentioned in this article.