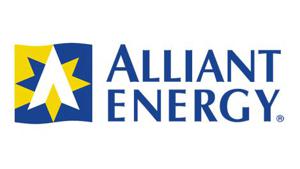 Shares in Midwestern electric and natural gas utility Alliant Energy (NYSE:LNT) have defied the conventional wisdom by outperforming both the S&P 500 and the Dow Jones Utility Average since October, recording a 16% gain over the period. The Q4 decision by the Federal Reserve to increase interest rates had a muted impact that was more than offset by positive news for Alliant's planned capex and an eleventh-hour decision by Congress to renew tax credits for solar PV and wind power through the end of the decade (Alliant is a major owner of wind capacity and has also been investing in solar PV in recent quarters). Last July, when the company's shares were trading for $58.63, I wrote that:
The company's shares are not undervalued at present despite recent sector weakness, although they do present potential investors with an attractive earnings growth opportunity due to Alliant's supportive regulatory structure and compelling long-term rate base growth argument.
Its share price fell to $54.27 before rebounding to $63.12 at the time of writing. This article reevaluates Alliant Energy as a long investment opportunity in light of these recent developments.
Q3 earnings report
Alliant Energy reported Q3 revenue of $898.8 million, up by 6.6% compared to the previous year but missing the analyst consensus estimate by $191.1 million. While the miss was quite large, the analyst consensus has historically been quite inaccurate for the third quarter. The consensus was off by $137.3 million, $163.4 million, and $105 million in Q3 2014, 2013, and 2012, respectively, demonstrating the challenges of predicting revenues during a quarter that is characterized by both triple-digit and sub-freezing temperatures in Alliant's service area. An additional twist was provided by the sharp decline to natural gas prices, both YoY and over the course of the quarter. The company's natural gas revenue fell by 19.4%, although this was more than offset by an 8.4% increase to electric revenue due to strong demand. The electric segment's share of consolidated revenue increased from 91% to 93% YoY, reflecting the presence of warmer-than-average temperatures during the quarter.
Alliant's cost of revenue increased slightly on a YoY basis from $366.6 million to $387 million. While its natural gas costs fell by 38% YoY, that segment's low demand during the quarter caused the impact of the reduction to be more than offset by higher PPA and transmission costs over the same period. The company's gross income increased by 7.4% from the previous year to $511.9 million despite the higher cost of revenue, however, due in large part to high demand for electricity. The company attributed this in part to an early grain harvest compared to 2014 as farmers looked to take advantage of hot and dry conditions to bring their crops in. The industrial electricity price in Iowa is less than half of the residential price, and high residential and commercial demand growth therefore translated into especially strong high-margin sales compared to the previous year. This increased demand in turn contributed to strong gross income result despite the underwhelming revenue number, The company's operating income fared even better, increasing by 21% YoY to $235.9 million. This improvement compared to the gross income result was attributed to the presence of lower O&M and energy efficiency upgrade costs compared to the previous year.
The company's net income came in at $182.5 million, up by 15.7% YoY. This resulted in a diluted EPS result of $1.59 for the quarter, up from $1.38 over the same period. The company incurred $4.7 million in voluntary separation charges that, if excluded, resulted in an adjusted diluted EPS of $1.63. This compared to an adjusted diluted EPS of $1.38 in the previous year, and the most recent result beat the consensus estimate by $0.08. The company's IPL subsidiary contributed to 63% of the consolidated net income while its WPL subsidiary contributed to 36%, with the balance coming from AE Transco Investments. The YoY gain was attributed to the combination of lower IPL customer billing credits, higher volumes resulting from abnormally warm weather and increased cost recovery at WPL, partially offset by a 2.2% increase to the number of the company's shares outstanding. Alliant's non-adjusted EBITDA improved to $356.1 million from $311.9 million YoY.
Alliant's strong Q3 performance contributed to management's decision to increase the quarterly dividend by 8% YoY to $0.55, continuing its recent record of dividend increases. Contributing to management's decision was a stark improvement to the company's balance sheet: its cash reserve increased from $11 million at the end of Q3 2014 to $139.2 million at the end of the recent quarter, while its current ratio doubled over the same period from 0.55x to 1.1x. The stronger balance sheet was not entirely the result of improved operational cash flow since the company's long-term debt also increased by 39% over the same period to $3.9 billion, although investors are less likely to be concerned about this higher number given the low interest rate environment in which it was attained.
Q4 and FY 2016 earnings outlook
Alliant's management slightly reduced and tightened its FY 2015 guidance after the Q3 earnings release, shifting the EPS range to $3.50-$3.65 to $3.45-$3.75. Such a reduction to the forecast uncertainty is not unexpected as the year progresses, while the slight reduction to the midpoint reflects the warmer-than-average Q4 temperatures that prevailed across the company's service area (as well as most of the country). The development of a strong El Nino last year resulted in a high likelihood of a Q4, as I highlighted in my July article, and the guidance reduction was not unexpected as a result. More importantly, management at the same time increased the midpoint of its FY 2016 EPS guidance by 5% to $3.75 on the expectation of continued customer sales volume growth.
Alliant Energy's current rate settlements in its service area last through 2016, ensuring a relatively stable FY 2016 forecast. The company is targeting an annual dividend in that year of $2.35/share, which would represent a 7% YoY increase while also bringing its dividend payout ratio to 62.5%. This ratio is at the low end of the company's 60-70% target range, leaving it with the ability to ensure that its dividend growth continues to outpace its EPS growth without exceeding its target. El Nino's effects are expected to weaken in Q2, reducing the likelihood that above- or below-average temperatures affect electricity demand in Q3, which is the quarter in which the company has historically reported its highest quarterly EPS results.
Population growth in the company's service area has been relatively slow as growth in Iowa and Wisconsin has lagged behind that of other states. I expect Alliant Energy's capex to be the major driver of its earnings growth over the next several years rather than customer growth. Fortunately for the company's investors, recent developments will provide substantial support for its capex plans. In the near-term, this spending will be driven by the company's efforts to replace aging generating capacity with new high-efficiency natural gas-fired units. One such unit that is currently being built in Marshalltown, Iowa will be the company's biggest driver to FY 2016 earnings growth via AFUDC credits.
The path for $700 million in additional capex was cleared last month after two other Wisconsin utilities ceased their efforts to block plans for a new natural gas-fired unit to be built by Alliant in Riverside, Wisconsin. While the other utilities had argued that the new capacity would result in overproduction in the state, Alliant was able to get them to drop their opposition by agreeing for the three to work together on the construction of new renewable energy capacity in the region. This is very much a win-win situation for Alliant, since the intermittent nature of renewable capacity requires the support of natural gas-fired capacity, and it provides strong support for the company's $5.8 billion in planned capex through the end of the decade.
Coal continues to be the largest contributor to electricity generation in both Wisconsin and Iowa, and Alliant Energy's 10-year capex plan involves heavy spending on natural gas and renewables capacity as a result. The feasibility of this spending has received multiple boosts since last July due to a combination of market and regulatory factors. The first has been the rapid decline in the price of natural gas since last summer, with the Henry Hub price falling by 40% in the last six months of 2015 alone. Low natural gas prices make it easier for utilities to argue to regulators that new generating capacity can reduce rates, especially when the capacity being replaced consists of older coal-fired units.
This last factor in particular has become important due to actions taken by the federal government in August and December of last year. First, the U.S. Environmental Protection Agency unveiled its Clean Power Plan [CPP] at the end of last summer. The CPP requires each U.S. state to reduce the carbon footprint of its electric generation capacity below predetermined thresholds within the next decade. Both Wisconsin and Iowa are tasked with achieving especially large reductions due to their reliance on high-emission coal-fired capacity. The Riverside agreement with Wisconsin's other utilities therefore represents a proactive approach by Alliant Energy to support future capex while simultaneously working to comply with the CPP by constructing new low-emission gas-fired and zero-emission renewables capacity.
While Iowa is already host to a substantial amount of wind capacity, with wind producing more electricity in that state than any other source but coal, renewables play a small role in Wisconsin. Alliant stated during its Q3 earnings call that it is moving forward with plans to build new renewables capacity in Wisconsin. The company's plans here benefited strongly from the last-minute renewal by Congress of tax credits for solar PV capacity and wind power. The renewal was important for two reasons. First, wind capacity construction in the U.S. has fallen sharply during past expirations of the wind tax credit, and Alliant's capex plans would have likely become more difficult to achieve had the credit been allowed to expire once again. Second, whereas past extensions of the tax credits had been on a short-term basis, both were renewed last month through the end of the decade, providing any utilities intending to invest in new wind or solar PV capacity with unprecedented regulatory stability.
My primary concern with Alliant Energy as a long investment opportunity at this point in time is the state of its balance sheet. While it has improved over the last year, management stated during the Q3 earnings call that it intends to issue up to $300 million in new long-term debt and $25 million in new equity over the next year to finance its planned capex growth (another $310 million is to be issued for purposes of refinancing existing debt). The company's long-term debt level is already high at $3.9 billion and the new shares will cause a not-insignificant amount of dilution. That said, the renewal of the tax credits for renewable energy combined with the CPP make this financing less of a concern then it was when announced in November. The presence of stable federal regulatory support for new renewables capacity will improve the company's ability to rapidly generate returns on its capex, minimizing its financing risks.
Conclusion
Alliant Energy's capex growth plans received multiple boosts in the second half of 2015 due to falling energy prices, renewed Congressional support for electricity tax credits, and a renewed push by federal regulators to reduce the greenhouse gas emissions of the country's electric generators. The company's share price has performed robustly over the last several months, however, and its forward P/E ratio of 16.6x is virtually unchanged since early July as a result. I continue to like Alliant Energy as a potential investment and recommend that existing investors hold onto their shares. Given current market volatility and the expectation that El Nino's effects will continue to be felt well into Q2, however, I recommend that potential investors watch for a better buying opportunity before initiating a long position.
Disclosure: I/we have no positions in any stocks mentioned, but may initiate a long position in LNT over the next 72 hours.
I wrote this article myself, and it expresses my own opinions. I am not receiving compensation for it (other than from Seeking Alpha). I have no business relationship with any company whose stock is mentioned in this article.