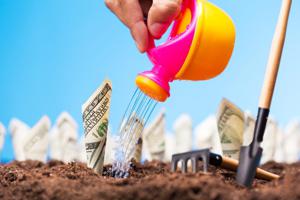 Differentiating Between Cheapness And Undervaluation
While a rose by any other name is still a rose, terminology matters, particularly if one wants to apply the right concepts in value investing. I make a clear distinction between cheapness and undervaluation, when I assess the attractiveness of a stock's current price. Net-nets and stocks trading at or below valuation multiples such as 5 times P/E, 3 times EV/EBIT or 0.5 times P/B are undeniably cheap, but they are not necessarily undervalued. In my opinion (or at least according to my definitions), a stock is only undervalued if it is cheap relative to the risks (e.g. financial leverage, operating leverage, customer concentration, susceptibility to currency and commodity price fluctuations etc) and rewards (e.g. economic moat, growth runway, great management team, capital allocation etc) it offers. Therefore, a great company can be undervalued at 30 times P/E, but a melting ice cube can be overvalued even if it is a net-net. That being said, cheapness is a good starting point, in fact a very good one, as the next section illustrates.
Cheapness Is Everything
Investors are typically wary of cheap stocks, and they desire the best of both worlds, either cheap & good (Magic Formula) or cheap & safe (net-nets). There have been two studies on Magic Formula stocks & net-nets respectively that have caught my attention, because they seem to suggest that cheapness is everything.
In his book "Deep Value: Why Activist Investors and Other Contrarians Battle for Control of Losing Corporations," author Tobias Carlisle referenced a 2012 study he did with Wesley Gray, which indicated that earnings yield (or the inverse of the EV/EBIT multiple) was the key driver of the Magic Formula's returns:
In the United States over the period 1974 to 2011, the Magic Formula generated a compound annual growth rate of 13.94 percent, beating the market's annual average of 10.46 percent.15 The earnings yield alone, however, earned 15.95 percent annually, while the return on capital measure earned just 10.37 percent annually. You read that right. The earnings yield alone beat out the Magic Formula, and the return on capital measure underperformed the market, dragging down the return to the Magic Formula with it.
In the same book, Tobias Carlisle also made reference to another 2010 research paper titled "Ben Graham's Net Nets: Seventy-Five Years Old and Outperforming" he worked on together with researchers Jeffrey Oxman and Sunil Mohanty from University of St. Thomas. The study confirmed a couple of findings:
Returns are higher for firms with higher discounts to net current asset value- however, the stocks in the portfolio with the deepest discount from net current asset value had the lowest returns
Loss-making net-nets outperform profitable net-nets
Non-dividend paying net-nets outperform dividend-paying net nets
In the current market environment considering how much share prices have fallen, investors have the luxury of cherry-picking the cheapest of stocks. It is possible to apply what I have written thus far in this article and employ a few "unconventional" indicators or valuation metrics to literally choose the cheapest stocks possible as the starting point for future research.
Dirt-Cheap Indicator 1: Trading Below Cash Net Of All Liabilities
Typically, when I refer to net cash stocks in my articles, I am writing about stocks trading at no more than twice the net cash (cash and cash equivalents minus all interest bearing debt) on their books. Under that scenario, an investor is essentially getting the company's business operations for free, given that the amount of excess net cash on the company's books is equivalent to his or her purchase price. A stricter definition of net cash will be cash & cash equivalents net of all liabilities.
I found 114 U.S. and Asian stocks trading below their cash & cash equivalents net of all liabilities and I list the bottom 10 stocks ranked by price-to-net cash below:
Capital VC Ltd (2324 HK)
Eternity Investment Ltd (764 HK)
Maxwell International Holdings Bhd (MAXWLL MK)
China Stationery Ltd (CSL MK)
Jun Yang Financial Holdings Ltd (397 HK)
Multi Sports Holdings Ltd (MSH MK)
SGOCO Group Ltd (NASDAQ:SGOC)
Universe International Holdings Ltd (1046 HK)
Xingquan International Sports Holdings Ltd (XISH MK)
RCG Holdings Ltd (802 HK)
Dirt-Cheap Indicator 2: Trading Close To Historical P/B Lows
Low P/B stocks tend to outperform their high P/B counterparts and the broad market, according to several studies. The results of a study conducted by Donald Smith & Co showed that stocks in the lowest price-to-tangible book value decile achieved a 15.3% CAGR compared with 11.0% for the S&P 500 for the 1951-2014 period. An April 1991 Morgan Stanley research report "Ben Graham Would be Proud" referenced by Tweedy Browne in its research paper "What Has Worked In Investing" lowest P/B decile of all stocks in the Morgan Stanley Capital International database beat the market index by 5.1% between 1981 and 1990. Intuitively, low P/B makes a lot of sense. Deep value guru investor Donald Smith said "I liked the simplicity of it. It made common sense to me that stocks should sell in some relationship to their underlying book value," when he commented on his preferences for this valuation metric. Apart from a low P/B ratio on an absolute basis (e.g. P/B less than 0.5), a low P/B ratio compared with the stock's historical trading levels is an equally good indicator of cheapness.
Based on the quantitative screens I done, 48 U.S. and Asian stocks are trading within 1% of their historical P/B lows and I list the top five (5) stocks ranked by market capitalization in descending order below:
Malayan Banking Bhd (MAY MK)
Verisk Analytics Inc (NASDAQ:VRSK)
Tokyo Gas Co Ltd (OTCPK:TKGSY) (9531 JP)
China Taiping Insurance Holdings Co Ltd (OTCPK:CTIHY) (966 HK)
IMS Health Holdings Inc (NYSE:IMS)
Dirt-Cheap Indicator 3: Trading At Ridiculously Low EV/EBIT Ratios
As per the earnings yield study conducted by Tobias Carlisle and Wesley Gray referenced in the book "Deep Value: Why Activist Investors and Other Contrarians Battle for Control of Losing Corporations," high earnings yield or low EV/EBIT stocks delivered a 1974-2011 CAGR of 15.95%, as compared to the 10.46% annualized return for the S&P 500 index.
I found 331 stocks boasting trailing EV/EBIT ratios below 2 and I list the top 10 stocks ranked by market capitalization in descending order below:
Closing Thoughts
Most stocks are cheap for a reason, and cheapness should only be used as an initial filter. For example, Capital VC, a closed-end investment fund formerly known as Sino Katalytics Investment Corporation, will be the top stock pick based on first dirt-cheap indicator "Trading Below Cash Net Of All Liabilities." It appears to be a bargain, also trading close to its historical share price and P/B lows.
However, there are some yellow flags that investors should take note of. On March 13, 2015, Capital VC announced a 5:1 share consolidation, followed by a 7:1 open offer at HK$0.25 per consolidated share, representing discounts of 76% and 94% to its share price and latest NAV then. This was approved by shareholders on June 11, 2015, with a low 14% shareholder turn-up at the voting. Given that only 23.7% of shareholders subscribed to the 7:1 open offer, and the huge disparity between HK$0.25 and the June 30, 2015 NAV of HK$9.07, existing shareholders who did not subscribe experienced a significant dilution of their shareholding interests. In 2012, The Market Misconduct Tribunal found Capital VC's Mr Duncan Chui Tak-keung and Mr Peter Yau Chung-hong culpable of false trading, price rigging and stock market manipulation.
The full list of stocks screened using the three dirt-cheap indicators above are available to my subscribers in a separate bonus watchlist article.
Note: Subscribers to my Asia/U.S. Deep-Value Wide-Moat Stocks get full access to the watchlists, profiles and idea write-ups of deep-value investment candidates and value traps, which include net-nets, net cash stocks, low P/B stocks and sum-of-the-parts discounts.
Disclosure: I/we have no positions in any stocks mentioned, and no plans to initiate any positions within the next 72 hours.
I wrote this article myself, and it expresses my own opinions. I am not receiving compensation for it (other than from Seeking Alpha). I have no business relationship with any company whose stock is mentioned in this article.