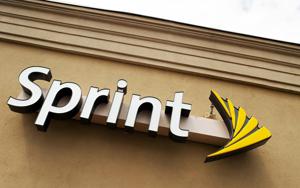 Sprint (NYSE:S) pre-announced its earnings overnight, a loss of 21 cents per share on revenue of $8.11 billion, and estimated its Earnings Before Taxes, Interest, Depreciation and Amortization - the EBITDA so beloved by analysts assessing buyouts - may come in as high as $8 billion.
Seen against a market cap of $11.4 billion, this is said to be a buying opportunity, and the initial reaction on January 26 was a gain of 13% for the stock in the pre-market. A JP Morgan Chase (NYSE:JPM) analyst even pounded the table for the stock, calling its moves "steady and sure progress."
Thomas Dunn wrote favorably about the company here around Christmas just a few weeks after I wrote similarly at another site.
But after taking a look inside the company's plans today I have to change my mind.
Sprint's plan is to go to war against both local regulators and the incumbent carriers which happen to be its two main competitors, AT&T (NYSE:T) and Verizon (NYSE:VZ). The plan is to move Sprint equipment off rented cell towers and onto smaller poles along city rights-of-way, giving it more network locations. From these locations, Sprint would provide its own backhaul and avoid dealing with both the tower owners and carriers' networks, which it says costs too much.
In theory this is a good plan. In practice this is going to be a disaster. As iGR analyst Iain Gillott noted recently in a story at RCR Wireless, those competitors not only control the needed right-of-way, but have deep-pocketed contacts with the local and state regulators needed to free them up for Sprint's use. They also have no incentive to cooperate with Sprint's plan.
I have been covering telecom issues for almost 35 years now, and there are few lobbyists in any state capitol more powerful than those for the incumbent exchange carriers. This will be a bureaucratic war, waged city-by-city, state-by-state, and Sprint is severely out-gunned.
At the same time Sprint is drastically cutting head count to save $1 billion and conserve its $2.2 billion in cash and will sit out the next government spectrum auction, focused on old TV spectrum that can be used to create blanket coverage across cities. In other words there is no Plan B. It's phone poles or bust.
It's a bold plan from a technological perspective, and looks good on paper. But in the trench warfare of urban policy, against well-armed lobbyist opponents, it is doomed.
The optimism being ginned up by Sprint management over its plan overnight sent the stock over $3/share. Upon reviewing Sprint's plans in detail today is a good day to take your losses. State regulators are not going to let a Japanese-controlled company bypass their favored lobbyists on an issue those lobbyists feel is essential to their survival, regardless of the merits. Once the plan fails Sprint will fall into their hands like ripe fruit.
Disclosure: I/we have no positions in any stocks mentioned, and no plans to initiate any positions within the next 72 hours.
I wrote this article myself, and it expresses my own opinions. I am not receiving compensation for it (other than from Seeking Alpha). I have no business relationship with any company whose stock is mentioned in this article.