If comparing El Nina development during this year with the period of its manifestation during 1997-1998, we can notice a transition of this weather phenomenon into the recession phase followed usually by La Nina.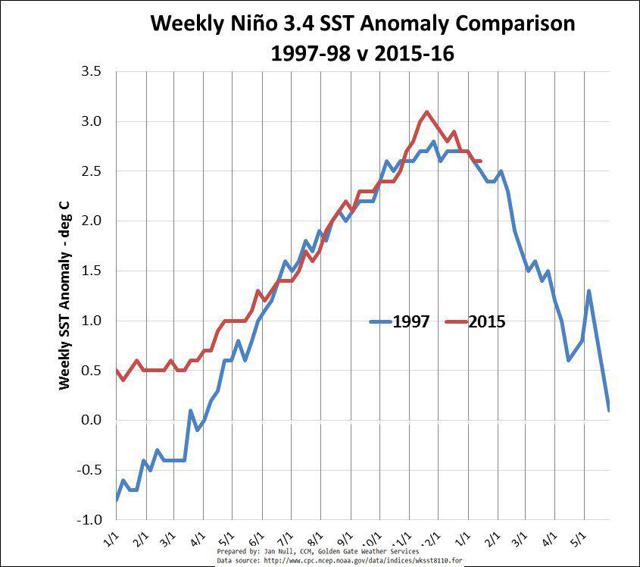 Source: Weekly SSTA
For the U.S. La Nina potentially means dry weather in the south of the country, i.e. partly within the Corn Belt. Thus, La Nina impact on the U.S. corn production can be statistically assessed based on historical data.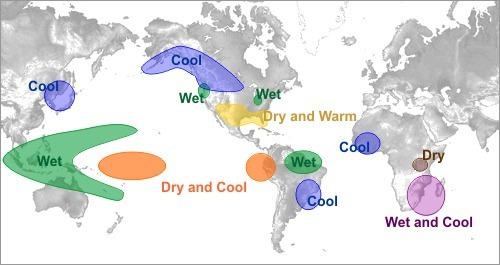 Source: National Weather Service
It should be noted that the corn growth technology in the U.S., as well as in the world, is constantly improving. This is reflected on yields except weather effects. In order to assess only the weather factor effect, I will analyze the deviation between actual corn performance and its trend value.
The trend of the U.S. corn yield change is the following: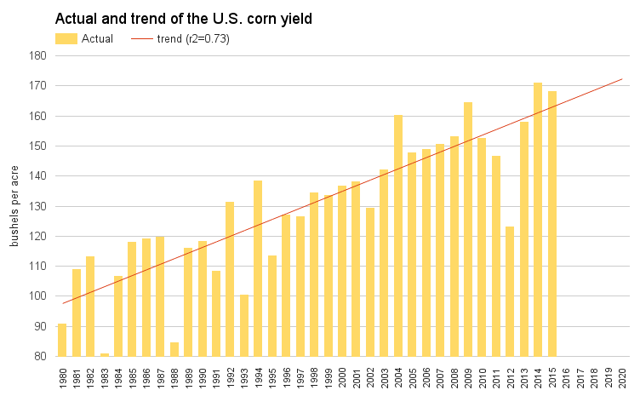 The trend of corn production is as follows: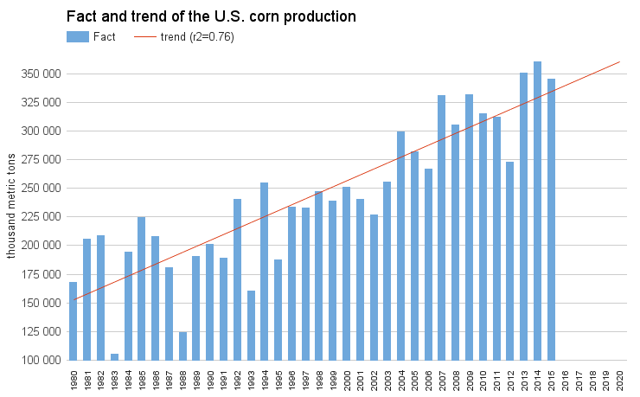 Nine manifestation cases of El Nino weather phenomenon were recorded starting in 1980 and not counting the current year. Six of them were replaced by La Nina. If considering earlier periods, we can see that their frequency is approximately preserved. That is, El Nino, which started in 2015, will be replaced during the current year by La Nina with a probability of 70%.
During the investigated period a decline in the U.S. corn yield by an average of 20% of the trend were observed in four out of the six cases of La Nina manifestation. In the remaining two cases no yield decrease below the trend was noted, but no substantial growth was fixed as well.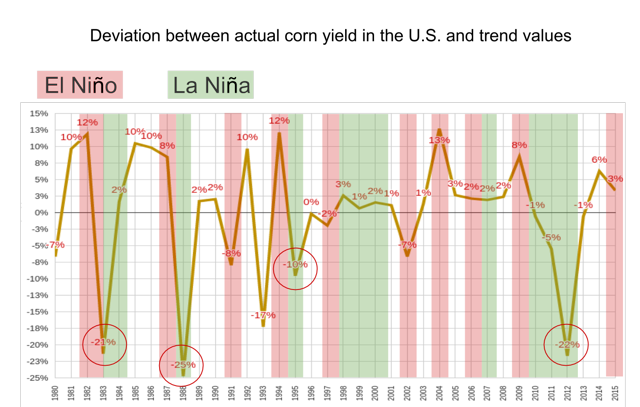 Analysis of La Nina impact directly on corn production brings about more unequivocal results. Thus, in five of the six cases La Nina manifestation led to decrease in total corn production on the average of more than 20% below the trend. Only in 2007 La Nina coincided with the increase in the U.S. corn production.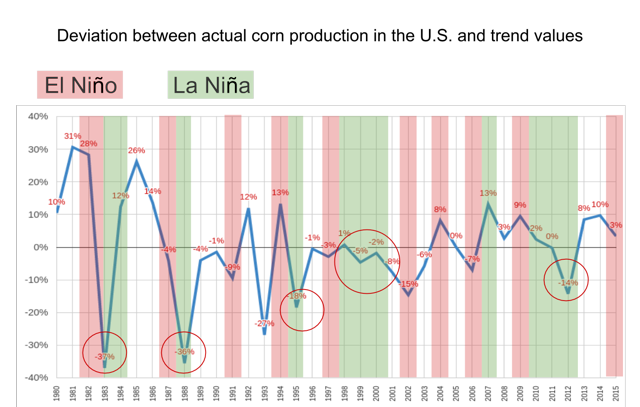 Based on the received results and built trend of corn yield it can be predicted with a probability of about 70% that the U.S. corn yield will be below the level of 140 bushels per acre and the common corn production will not exceed 300 million tons in case of La Nina manifestation during subsequent years.
However, given the time frame needed for El Nino and La Nina change, I think that no active impact of this factor on the U.S. corn price should be expected before 2017. Besides, there is still no guarantee that La Nina will replace El Nino.
My current forecast of corn futures cost assumes the achievement of $3.20 level during next six months.
Unless otherwise noted, all charts included are my own.
Disclosure: I/we have no positions in any stocks mentioned, and no plans to initiate any positions within the next 72 hours.
I wrote this article myself, and it expresses my own opinions. I am not receiving compensation for it (other than from Seeking Alpha). I have no business relationship with any company whose stock is mentioned in this article.