Background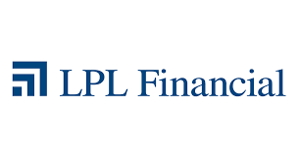 We dig into LPL Financial (NASDAQ:LPLA) to see whether or not this stock with such high short interest is poised for a short squeeze. In the process, we dig through recent news for the company, analyze LPLA's short interest over the last year, as well as mark our calendars for their upcoming earnings release.
Overall, with a wide range of price targets from analysts, we try to determine the trajectory for this beaten down stock, which as seen below has tumbled over 25% YTD. With earnings just over 2 weeks away from today and a short interest update coming even sooner, we try to determine whether or not to expect a short squeeze in LPLA.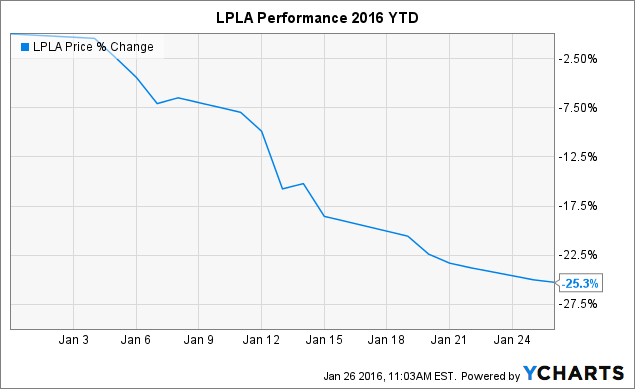 LPLA data by YCharts
With LPLA down over 25% YTD, it is not unlikely to expect some panic selling down here despite the irrationality of doing so. However, rationality must take hold eventually, as LPLA is a widely covered stock with 12 different firms currently offering analyst coverage.
Short Interest
When we look into short interest for LPLA, we are paying specific attention two different figures. We are looking for short interest as a percentage of float, as well as days to cover. Short interest as a percentage of float is a straight forward calculation dividing shares held short by shares in float. Days to cover is calculated by dividing shares held short by average daily trading volume for the stock. This estimates roughly how many days it would take to cover all of the short positions.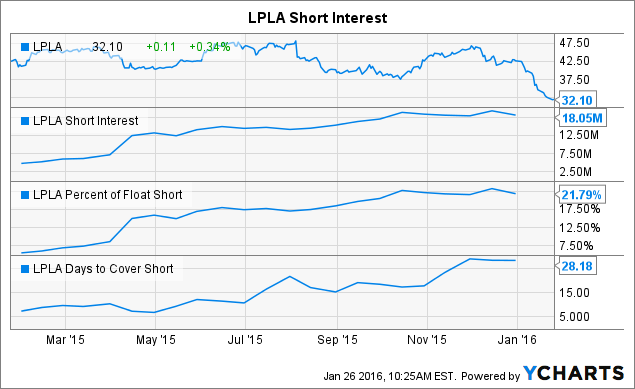 LPLA data by YCharts
One of the major catalysts for a short squeeze in a stock is for a fundamental change to occur that forces shorts to cover. Since short interest is reported semi-monthly, we can only get a definitive reading twice per month. Short interest in LPLA was trimmed slightly in December on sideways trading. However, investors will receive an update in the coming days noting LPLA short interest.
Recently Announced Share Repurchase Program
In October, LPLA announced a $500 million share repurchase program. At today's opening price that would buy over 15.5 million shares of LPLA, which is nearly equivalent to the number of shares held short as shown on the chart above.
Varying Price Targets on Wall Street
On January 12th, GS lowered its price targets for LPLA from $47.00 to $46.00. At a $46.00 price target, LPLA still has roughly 43% upside from the opening price this morning. While downward price target revisions are a bearish signal, that target still suggests upside.
It should be noted however, that also on January 12th, Susquehanna lowered its price target for LPLA from $32.00 to $31.00, which represents a little over 3% downside from today's open at $32.10.
New Executives/Managers
LPLA Earnings Surprise Trends
As shown below on a quarterly basis, LPLA has had a solid streak of positive earnings surprises. With LPLA Q4 2015 earnings being reported on Thursday February 11th immediately following the close, we will be keeping an eye on LPLA to see if they can once again pump out a positive earnings surprise. This could cause a serious short squeeze in the coming weeks.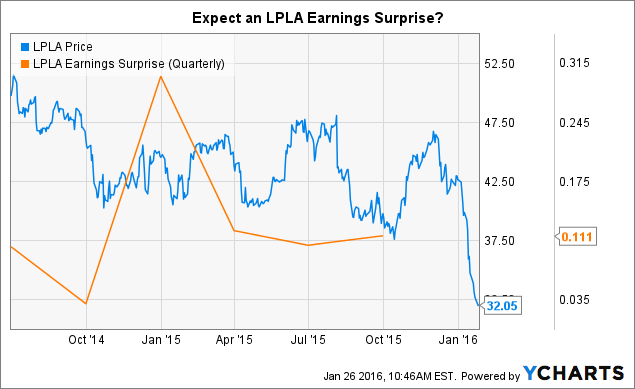 LPLA data by YCharts
Conclusion
Overall, we hope that this has been a helpful article for both investors and traders alike to determine their outlook for LPLA. Whether or not the current shorts have more room to fall, or whether this is a good time to buy in for a squeeze, we look forward to February 11th, as LPLA announces its Q4 2015 earnings, followed by a 5:00 pm earnings call after the close. We look forward to keeping investors and traders posted on other short squeeze opportunities as we see fit.
References
Disclosure: I/we have no positions in any stocks mentioned, and no plans to initiate any positions within the next 72 hours.
I wrote this article myself, and it expresses my own opinions. I am not receiving compensation for it (other than from Seeking Alpha). I have no business relationship with any company whose stock is mentioned in this article.