By Mary-Lynn Cesar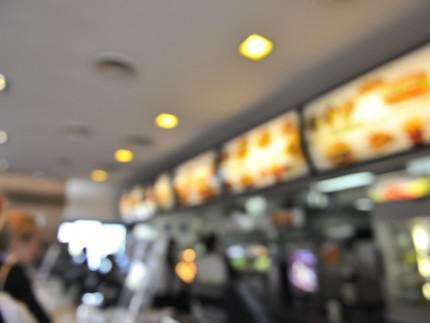 Egg McMuffins to the rescue! McDonald's all-day breakfast cooks up company's best quarterly earnings in years.
Breakfast really is the most important meal of day - just ask McDonald's (NYSE:MCD). The fast-food chain reported better than expected fourth quarter earnings on Monday, January 25, thanks to the All Day Breakfast menu, which launched in October. McDonald's shares soared 3.4% in premarket trading and were up 1.4% at 2:35 PM EST.
So what were investors pleasantly surprised to see in McDonald's latest earnings report?
Q4 Earnings
Same-store sales is a comparison in revenue generated by stores that have been open for a year or longer. For a business like McDonald's that has brick-and-mortar stores, same-store sales are a particularly important section in earnings reports.
The revenue used to calculate same-store sales is typically compared to the amount reported during the same period a year ago. This metric allows investors to see how well (or poorly) a company is doing in terms of new sales growth. It's important to note that same-store sales represents just a portion of a company's total revenue.
McDonald's reported a 5.7% increase in US same-store sales, well exceeding the analysts' expectation of a 2.7% uptick. Globally, same-store sales rose 5%, topping the 3.2% consensus. Fourth quarter profit was $1.2 billion, or $1.31 a share, up 10% from $1.1 billion, or $1.13 a share, the prior year. According to Reuters, the average analyst earnings estimate was $1.23 a share.
Full-Year Earnings
Companies release fourth quarter and full year earnings together. As the name suggests, full year earnings give a picture of how a company performed over a 12-month period
McDonald's sales and profit both declined in 2015 compared to 2014. Sales fell 7% from $27.4 billion to $25.4 billion - although global same-store sales grew 1.5% - while profit slid 5% from nearly $4.8 billion to $4.5 billion.
So if McDonald's ended the year on a worse note than it ended 2014, why is the stock doing so well today? Well, to start, the full-year picture changes if you look at the earnings on a constant currency basis (which McDonald's mentions in parentheticals throughout the report). Constant currency is an exchange rate that allows companies with sizable overseas business to disregard the currency fluctuations that impact their sales.
In terms of McDonald's full-year earnings, looking at profit and sales on a constant currency basis means the declines disappear. Sales rose 3% and profit grew 5% instead of shrinking 7% and 5%, respectively.
On top of that, All Day Breakfast just launched in the fourth quarter and has already delivered a massive boost to McDonald's earnings. Investors are probably optimistic and eager to see what the offering continues to do this year. Lastly, McDonald's has more tricks up its sleeve: the company recently introduced its McPick menu, which allows customers to choose two items from a limited menu for $4.
Click on the interactive chart to view data over time.
1. McDonald's Corp.: Operates as a foodservice retailer worldwide. Market cap at $110B, most recent closing price at $118.40.
(Monthly return data sourced from Zacks Investment Research. All other data sourced from FINVIZ.)