Background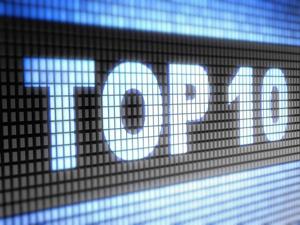 I regularly report on opportunities for investors who seek monthly dividend payers. You may review my previous article here. As evidenced by the feedback that I have received, there is great and continuing interest in this topic.
It is important to stay up to date in this area because companies can change their dividend policies on short notice. As discussed below, some energy companies have been slashing or suspending their monthly dividends recently. Other companies also make changes to their distributions, but the energy sector is a particular trouble spot right now.
Each of my articles about monthly dividend payers will review a large group of possibilities and then narrow them down to a group of solid performers. At the end, I will include my own current top 10 picks and show why I like them.
General Considerations
Many REITs are monthly dividend payers. People sometimes assume that REITs will perform exactly like bonds, but they are vastly different creatures than bonds. For one thing, they don't have to maintain the same payout scheme like bonds do. In fact, REITs sometimes change from quarterly dividend payers to monthly or vice versa without a lot of warning.
Probably the best example of this is mortgage REIT American Capital Agency Corp. (NASDAQ:AGNC). AGNC paid quarterly until late 2014. It then changed to monthly distributions, which it continues. It gave some warning to shareholders about the coming change, but if you weren't paying attention, you might have been in for an unwelcome surprise.
The bottom line is that it pays to keep an eye on your monthly dividend payers, no matter how reliable they may seem. Getting too comfortable with that steady monthly dividend is risky, because you may need to make adjustments depending upon the news flow about both your particular holding and the economy in general.
Also, always bear in mind the differences between the underlying types of securities. An equity REIT and a mortgage REIT, for instance, sound similar but are completely different in structure. Equity REITs own real property and collect rents, whereas mortgage REITs ("mREITs") hold mortgage-related paper and collect interest and dividends. There also is a third common category of REITs that sometimes confuses investors, specialty finance REITs that finance companies that invest in real estate, but they don't usually pay monthly dividends so we can ignore them for now.
In general, the mREITs will pay much higher dividends, often well above 10%, but at the cost of vastly greater interest rate risk. Before choosing any position, perform your own due diligence about the nature of the security so that you understand the amount of risk you are assuming. A high dividend often signals uncertainty that the payout will continue.
Interest Rate Risk
The primary risk of holding monthly dividend-paying equities instead of bonds, aside from dividend cuts due to a faltering business, is interest rate risk. While bonds of course are sensitive to rates, bond equivalents won't always give you all your principal back when it comes time to cash out. As short-term interest rates move higher, there often is an urge by investors to avoid rate-sensitive instruments like REITs. Thus, they will sell off regardless of the health of the underlying business. This has happened recently.
The Fed raised rates at its December 2015 meeting. The move was completely expected, but it still caused interest-sensitive securities to sell off. Many people, including myself, believe that the data did not support a rate increase for reasons that I have discussed at length previously. Some people believe that recent market volatility was due to that debatable Fed decision. With a slow-growth economy, and 2016 being an election year, the Fed may wind up going slower on further rate increases than many seem to think. This would be a positive for monthly dividend payers. However, the Fed has free rein to do whatever it feels best, so the risk of further rate increases in the near future must be taken into account. So far, despite growing uncertainty, the Fed hasn't indicated that future rate hikes are off the table, so more may be coming.
My own view is that this is a great time to consider buying REITs and the other securities mentioned below as part of a continuing investment strategy. They already have fallen to bargain prices out of fear of rising rates and a slowing economy. Many of these securities trade at deep discounts to book value. They could fall further - anything can always fall further - but one thing is certain: you are not buying these at the top.
Top Monthly REITs
Aside from the aforementioned AGNC, widely-followed REITs that currently pay monthly dividends include the following, in no particular order:
Gramercy Property Trust (NYSE:GPT) (3.5%);
Realty Income (NYSE:O) (4.2%);
New York REIT (NYSE:NYRT) (4.4%);
LTC Properties Inc. (NYSE:LTC) (4.9%);
Chatham Lodging Trust (NYSE:CLDT) (5.2%);
Inland Real Estate Corporation (NYSE:IRC) (5.3%);
EPR Properties (NYSE:EPR) (6.4%);
Apple Hospitality REIT, Inc. (NYSE:APLE) (6.8%);
STAG Industrial, Inc. (NYSE:STAG) (8.1%);
Global Net Lease, Inc. (NYSE:GNL) (10.2%);
Independence Realty Trust (NYSEMKT:IRT) (10.2%);
Gladstone Commercial Corporation (NASDAQ:GOOD) (10.8%);
Whitestone REIT (NYSE:WSR) (10.9%);
Bluerock Residential Growth REIT, Inc. (NYSEMKT:BRG) (11.3%);
American Capital Agency Corp. (14.4%);
Wheeler Real Estate Investment Trust (NASDAQ:WHLR) (14.8%);
Five Oaks Investment (NYSE:OAKS) (16.3%);
Javelin Mortgage Investment (NYSE:JMI) (18.2%);
Orchid Island Capital (NYSE:ORC) (19.1%); and
ARMOUR Residential REIT, Inc. (NYSE:ARR) (21.4%).
The yields given are approximations for comparison purposes only, and are subject to daily change.
GOOD bears special mention because it is but one of a family of different entities run by Gladstone Management that pay monthly dividends to shareholders. Each Gladstone REIT has a different investment focus, and aside from GOOD, the others include: LAND (invests in farmland), GAIN (a BDC), GLAD (another BDC) and GOODN (REIT). I wrote about GOOD here.
Preferred Stock
Many people overlook the opportunities in preferred stocks. This class of preferred stock may be best for some investors who are looking for less volatility in their portfolio. Dividend payments of preferred stock often are paid even when common stock dividends are suspended due to the specific terms of such instruments. This relatively assured stream of income tends to confer relatively little price volatility. You can find a more complete list here.
Generally, investors who trade preferred shares have a lot of experience with them and probably know more about the area than I do. However, even if you are not an expert, you can still participate in these securities. I prefer to invest in preferred shares via an exchange traded fund, as discussed below. If you decide to purchase preferred stock on your own, read the terms carefully. If monthly dividends are attractive to you, this may be a field worth exploring, but spend a little time to learn the ins and outs of these types of securities.
Top Business Development Companies
Another popular group of stocks that pay monthly dividends are Business Development Companies, or BDCs. There are several top monthly dividend payers in the BDC sector:
As shorthand, I tend to think of BDCs as REITs that don't engage in real estate because BDCs get similar tax breaks (most are regulated investment companies for tax purposes). Their businesses structurally are more similar to venture capital funds, though. BDCs are a great way to invest in startup companies, which most investors can't do otherwise. They can be tricky for the casual investor, though, because it is difficult to gather detailed information about the businesses of their holdings.
Foreign Companies
Another area that may intrigue some monthly income devotees is the world of stocks beyond U.S. borders. It makes sense to look abroad, because the rest of the world plays an increasing role in commerce.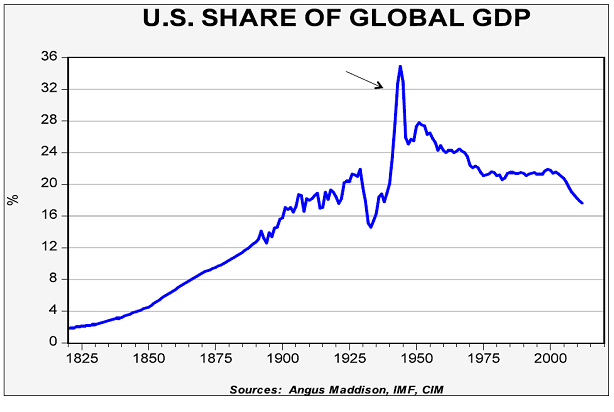 That said, there are reasons to be cautious about investing abroad, especially with monthly dividend stocks:
You incur exchange rate risk;
dividends can be quoted in foreign currency, causing confusion (such as Canadian or Australian dollars);
they may trade on foreign exchanges, though they sometimes are listed in the U.S. or have ADRs here;
foreign companies tend not to follow the U.S. custom of paying the same dividend every month, so the amount varies;
accounting standards overseas are different than in the U.S.;
foreign websites can be difficult to navigate or essentially useless due to language differences or scant information; and
it can be difficult to find current news on companies not covered by the U.S. media.
With the ever-strengthening U.S. dollar, investing overseas often has not been a good idea in recent years. If the dollar weakens due to changes in the global economy, though, it will be nice to have that wind at your back, as profits earned overseas increase in value as expressed in dollar terms.
Here is a sampling of ideas for overseas monthly dividend payers:
Now that I have made the case against them, foreign stocks still can be enticing. For now, though, for the reasons discussed above, they are not at this time on my list of favorites.
Some Other U.S. Stocks That Pay Monthly
There are many U.S. stocks that pay monthly. Here are some ideas that have wide followings:
Enerplus Corporation (NYSE:ERF) (9.7%);
Vanguard Natural Resources, LLC (NASDAQ:VNR) (17.1%); and
U.S. Global Investors, Inc. (NASDAQ:GROW) (2.4%).
Energy companies have been a traditional source of monthly dividend payers. As anyone following the market this year knows, they have been going through a rough patch. Many have reduced or suspended their dividends. Enerplus, for instance, still pays a monthly dividend, but has greatly reduced it. The market is pricing in a future dividend cut at VNR, it appears.
Some of the energy companies used to be monthly dividend stalwarts, but no longer. Until recently, Pengrowth Energy Corporation (NYSE:PGH) was in this group, but it switched to quarterly distributions in September 2015 and has been cutting the dividend. Linn Energy, LLC (NASDAQ:LINE) (oil and gas) also suspended its distribution, as did Baytex Energy Corp.(NYSE:BTE). The energy sector remains very risky and should be avoided by most investors for the time being.
There are other great stocks that are monthly payers, but the above are a sampling of those that I see mentioned more than others.
Exchange Traded Funds That Pay Monthly
There is an entire category of ETFs and mutual funds that pay monthly. There are various lists of them, such as here, but those lists tend to get out of date quickly. Such funds usually are directed at niche markets, such as municipal bonds from a particular state, and pay tiny dividends. Ones that have a relatively large audience that pay monthly include:
I also recently wrote an article about some other top floating rate funds that pay monthly here. PFF is the way that I play the preferred stock sector; I wrote about it here.
There also is another category of monthly dividend payers that is somewhat similar to ETFs, Exchange Traded Notes ("ETNs"). However, they are extremely risky in an uncertain interest rate environment, and most investors should stick well clear of them for the time being.
My Top Ten Monthly Dividend Payers
Since I have gone through a lot of securities above, those just looking for some straightforward choices might be interested in my own top picks. I gave capsule summaries of my favorites in my previous articles in this series, the most recent of which you may find here, so I will not repeat those here. Instead, below (in no particular order) is a table of the securities in this field that I feel have the best chance of rewarding investors over time (all securities were referenced above). They are in no particular order, though the first two choices - Realty Income and Main Street Capital - are the ones that I consider the most durable dividend payers.
| Symbol | Type | Recent Price | Most Recent Monthly Dividend | Yield |
| --- | --- | --- | --- | --- |
| O | REIT | $53.89 | $0.1985 | 4.2% |
| MAIN | BDC | $27.63 | $0.18 | 7.8% |
| PFF | ETF | $38.04 | $0.161016 | 5.1% |
| IRC | REIT | $10.68 | $0.0475 | 5.3% |
| EPR | REIT | $57.19 | $0.3025 | 6.4% |
| LTC | REIT | $44.23 | $0.18 | 4.87% |
| GPT | REIT | $7.00 | $0.0206 | 3.5% |
| JMI | mREIT | $5.60 | $0.09 | 19.29% |
| BGT | ETF | $11.84 | $0.0583 | 5.9% |
| AOK | ETF | $30.89 | $0.106727 | 4.15% |
All prices as of the close on 25 January 2016. The most recent regular monthly dividend is used, but some fluctuate from month to month.
It is no secret that November and December 2015 and January 2016 were very rough months for many dividend-paying stocks as well as for the market as a whole. I evaluated performance for those periods among a wide selection of monthly dividend payers. I have broken my top ten picks into two separate charts to make it easier to compare them.

The first chart shows O, IRC, EPR, LTC and PFF. Each of these either had positive returns since the end of October, or lost less than 5%.

The second chart shows GPT, MAIN, JMI, BGT and AOK. While these five all had negative returns, the losses were only around 5-10%. While losses are never a good thing, many bond equivalents lost much more over this period, many over 20%.
You may find better picks for yourself than any of these. Overall, though, I believe that these 10 securities showed that they have the right stuff to survive a volatile market of the kind that we have seen recently. They have paid a steady stream of monthly income while holding their value, and that is what you look for during troubled times.
Conclusion
There is tremendous uncertainty about the state of the economy and to what extent the Fed will further adjust interest rates. Monthly dividend payers have had a rough winter. Some, however, had held their value well while paying their monthly dividends. This is a good time to listen to the market and focus on securities that have held their value better than others. It is important to diversify your income streams during periods of uncertainty like this, and my top 10 picks of monthly dividend payers hopefully should give you some ideas.
Disclosure: I am/we are long PFF.
I wrote this article myself, and it expresses my own opinions. I am not receiving compensation for it (other than from Seeking Alpha). I have no business relationship with any company whose stock is mentioned in this article.
Editor's Note: This article covers one or more stocks trading at less than $1 per share and/or with less than a $100 million market cap. Please be aware of the risks associated with these stocks.