Utility stocks have had a rough start to 2016 after a long period of sustained gains following the 2008-2009 recession. The Dow Jones Utility Index (DJU) was down for 2015 and is down again in 2016.
There are several reasons why you might be interested in utility stocks now:
You are a contrarian and like to buy into enduring industries when they are down.
You like the steady income of utility stocks and aren't too worried about short-term price movements.
You think that utility stocks are positioned to profit from U.S. economic developments.
Balanced against those are worries that clean energy poses an existential threat to utility companies. That, however, is beyond the scope of this article. My own view is that utility companies not only can survive the rise of renewable energy sources, but they can profit from them by developing large-scale projects financed by companies like Hannon Armstrong (NYSE:HASI).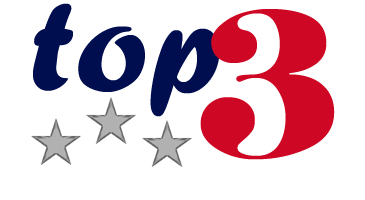 Utility Stocks Can Thrive During Rate Hike Cycles
My last point above in favor of utility stocks was that they could do well in the current economic clime. There are a couple of different factors to consider.
The market has been focused on potential Fed rate hikes since the Fed effectively raised rates at its December 2015 meeting for the first time in nine years. The natural question is whether or not utility stocks can be a good investment during such cycles.
The answer appears to be yes.

Chart of Dow Utilities Index, January 2015 - present.
I circled the most recent two previous periods of rate hike cycles, during 1999 - 2000 and 2004 - 2006. Both cycles preceded recessions by a couple of years, and during those recessions utilities fell. However, during the cycles themselves, the DJU performed quite well. The reason may have been that rate hike cycles typically accompany a strong economy, which leads to increased power usage and benefits power providers.
It is unclear whether the same effect would take place during another rate hike cycle. The economic recovery in 2011 - 2015 has shown only mild strength. Typically, a rate hike cycle is implemented to cool down a surging economy, but that has not been the case recently.
US GDP Growth Per Annum
| Year | US GDP Growth |
| --- | --- |
| 2011 | 1.6% |
| 2012 | 2.3% |
| 2013 | 2.2% |
| 2014 | 2.4% |
Source: The World Bank.
The most recent data, for the third quarter of 2015, came in as expected at 2.1%, which is similar to the rate of the past several years. The advance estimate for fourth quarter 2015 GDP will be released on Friday, 29 January 2016. The Atlanta Fed is not optimistic about how strong the fourth quarter was, and slashed its estimate in half, to 0.7%. One can expect utility stocks to react strongly to the GDP estimate, so now is a good time to prepare.
The figures above suggest that the economy is not roaring higher, but instead is advancing at a moderate pace. The prospects for rate hikes in 2016, a Presidential election year, can be expected to dim if the economy sputters, as the Fed would not want to trigger a recession through its actions. Bond equivalents such as utilities may do better than expected if the Fed adopts a more restrained approach to interest rate policy. As it was, some Fed members saw the December rate hike as a "close call."
The main driver behind calls for rate hikes has been the strengthening labor market.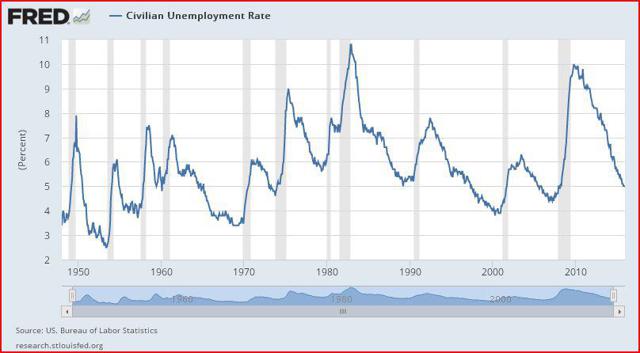 The jobless rate currently stands at 5.0%. That is within the Fed's "full employment" range. However, a quick glance at the above chart shows that the jobless rate can reverse quickly, and when it does, it tends to head higher in a straight line. Nobody knows when that will happen, but history suggests it will at some point. Every month raises the odds of that happening.
Jobless claims jumped to a 7-month high with the 21 January 2016 report. This may not suggest an imminent rise in the Unemployment Rate, but it may indicate that employment gains may be more difficult going forward.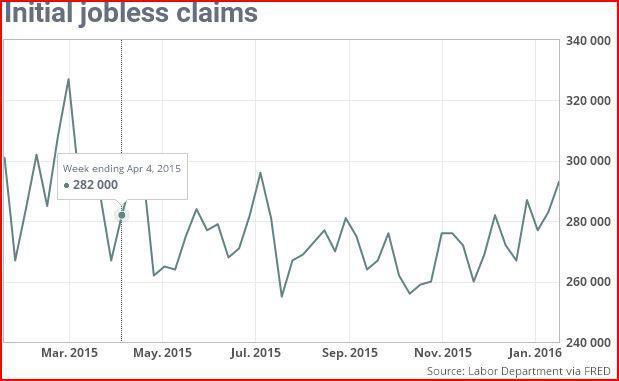 A recession is always possible. Utilities suffered during the initial stages of the 2001 and 2008-2009 recessions, but in each instance bounced back strongly. Investors like the steady, reasonably assured income from utilities during rough economic patches. So, under this scenario, it becomes simply a matter of timing as to when is the best time to invest in utilities, as they should run higher as the recession recedes.
Top Utility Sector ETFs
If you don't want to invest in an individual stock, you can play the sector through an Exchange Traded Fund. In order to reap the greatest income benefits from utility stocks, it makes sense to choose ETFs with the lowest expense ratios.
The Utilities Select Sector SPDR® Fund (NYSEARCA:XLU) from State Street Global Advisors tracks the Utilities Select Sector Index. It has a minimal Gross Expense Ratio of 0.14% and has positions in many of the most well-known utilities, as shown in the table below.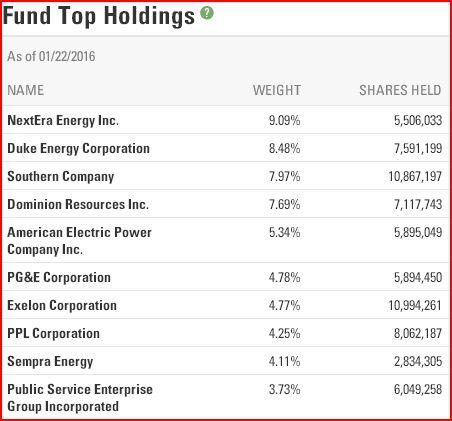 Another good choice is the Vanguard Utilities Index (NYSEARCA:VPU). It tracks the performance of the MSCI US Investable Market Utilities 25/50 Index. The expense ratio also is quite low, at 0.12%. Its holdings are similar to those of XLU, as shown in the table below.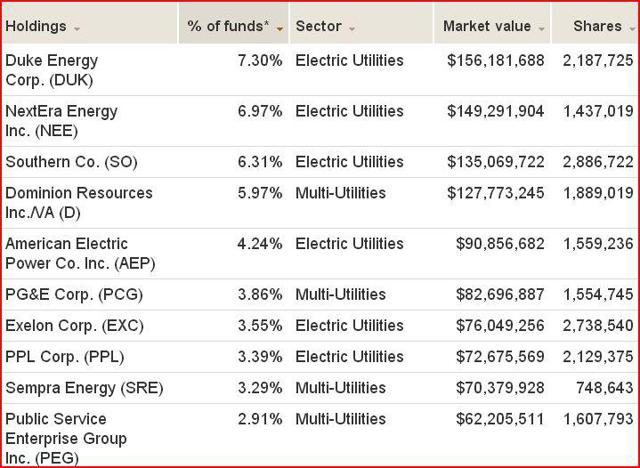 As shown in the chart below, the two ETFs XLU and VPU and track each other quite closely, as you would expect from their similar compositions.

Either ETF is a good choice. Since the Vanguard fund has done slightly better over time, it might be my first choice.
My Three Top Utility Picks
If you aren't a fund investor, or simply want this part of your portfolio in individual utility stocks, this is not a bad time to start accumulating a position. As shown in the chart above, utility stocks have pulled back during 2015 after years of a steady climb. My philosophy is that there aren't too many things you can control in the stock market, but you can choose quality stocks and structure your purchases to your advantage.
One way that I tilt the odds in my favor is always to buy well off my target's security's highs. Stocks can always go lower, but you can always avoid buying at the top. One of the most frustrating things you can do as an investor is to buy at the top and then spend massive amounts of time underwater. With utility stocks, you aren't buying at the top right now.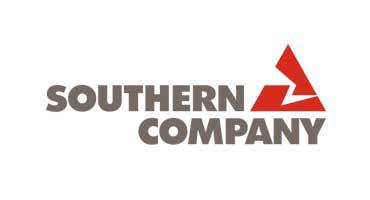 Southern Company
My first pick is Southern Company (NYSE:SO). It pays a 4.8% dividend and since the beginning of 2011 has returned 9% on an annualized basis. The company has a good record of raising the dividend.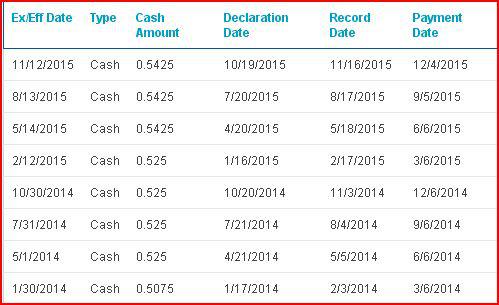 The dividend has increased 19.2% from its $0.455 in mid-2010. The current yield is higher than average for the utility sector, and also higher than Southern Company's own history, as shown by the below chart.

The dividend is well-covered by earnings. Third-quarter revenue rose by 1.2%, to $5.4 billion. Net income, though, jumped 32%, to $970 million. This was due to fewer one-time expenses in 2015. After adjustments, earnings rose 8.6%, to $1.06 billion, or $1.17 per share. This compares favorably to the currently quarterly dividend of $0.5425, showing a coverage ratio of 46%. The dividend is reliable, and further increases can be expected assuming things continue as they have been in recent years.
A utility depends upon the industrial base within its operational area. Southern Company has operations in the southeast, and the economy there is growing. During the third quarter earnings conference call held on 28 October 2015, CFO Arthur P. Beattie stated:
To-date, more than 12,000 new jobs have been announced in our service region this year. This represents an increase of more than 250%, compared to the first nine months of 2014. The projected investment for new projects announced year-to-date is $4.8 billion, a 95% increase over the same period in 2014.
I mentioned solar energy above, and obviously this is a topic that is at the forefront of people within the industry. For utility management, this is a "big picture" topic, but they are taking steps to confront it. On 13 November 2015, the company's subsidiary Southern Power announced an offering of $1 billion in Green Bonds:
An amount equal to the net proceeds of the offering will be allocated to renewable energy generation projects, including financing of, or investments in, solar and wind power generation facilities located in the United States.
This offering may be an indication that, contrary to some reports, the company, while challenging in court stringent new mandates contained in the Clean Power Plan, is taking steps to move toward compliance with them anyway.
No stock is perfect, and there are some reasons to be wary of Southern Company. For instance, insiders have been net sellers over the past year. Analysts are neutral on the stock, with a consensus price target of $46, which is only a few percent above the current price. They project moderate growth for the company over the next few years, over 12% through 2018. The best thing about the estimates, though, is that they have been rising recently.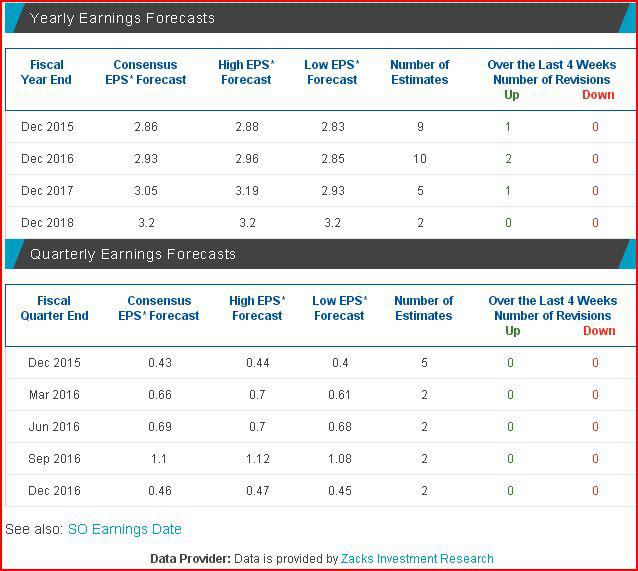 Southern Company remains well below its 2015 peak in the $50s, though it has recovered some ground from its lows over the past six months. With that said, the company has traded sideways since mid-2012, and it could for the foreseeable future, too. Southern Company is not a growth stock, and large share gains should not be expected. It is an income stock, and in that role, it shows good prospects for rewarding its shareholders with steady and growing income. Southern Company's next earnings report is scheduled for February 3, 2016.

Xcel Energy
My next pick is Xcel Energy Inc (NYSE:XEL). It pays a more normal dividend of about 3.6%. However, it has better growth prospects than many utilities, and has returned an annualized gain of over 13% since the beginning of 2011. It also has been steadily increasing its dividend.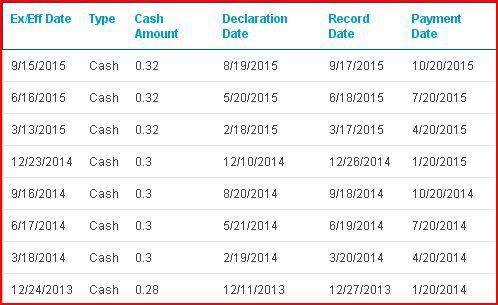 The dividend appears to be in no danger. During the third quarter, Xcel Energy beat earnings estimates of $0.80 with $0.84. While it slightly missed revenue estimates, reporting $2,901.3 million versus the expected $2,956 million, it reported that total electric revenues increased 2.0% year over year.
The company's service area in the Midwest appears to be doing well. CFO Teresa S. Madden noted the following during the third quarter conference call held on 29 October 2015:
We continue to experience healthy economies in our service territories with an average unemployment rate of 3.6% compared to a national rate of 5.1%. Our customer additions remain solid at about 1%.
On the renewable energy front, Chairman/CEO Benjamin G.S. Fowke
Consistent with our vision of the future, we recently filed an update to our Minnesota Resource Plan. The proposed plan now achieves a 60% carbon reduction for the NSP System by 2030 and includes the following key components: the retirement of Sherco Unit 2 in 2023, Sherco Unit 1 in 2026; the addition of 800 megawatts of wind and 400 megawatts of large-scale solar between 2016 and 2020; the addition of 1,000 megawatts of wind and 1,000 megawatts of large-scale solar between 2020 and 2030; and finally, the addition of a 230-megawatt combustion turbine unit in North Dakota and a 780-megawatt combined cycle unit at the Sherco site in the mid-2020s.
Anyone who drives though the Midwest knows that wind turbines are going up all along I-80. That is prime territory for wind farms. XEL's service area is perfectly positioned to take advantage of its service area. It will help the company to stay ahead of federal pollution mandates as it retires its coal-fired electricity plants.
Analysts are only tepidly bullish on the stock, with a price target of $37, only slightly higher than the current price. Their forecasts show steady growth other the next couple of years, with earnings per share projected to rise 18% through 2018.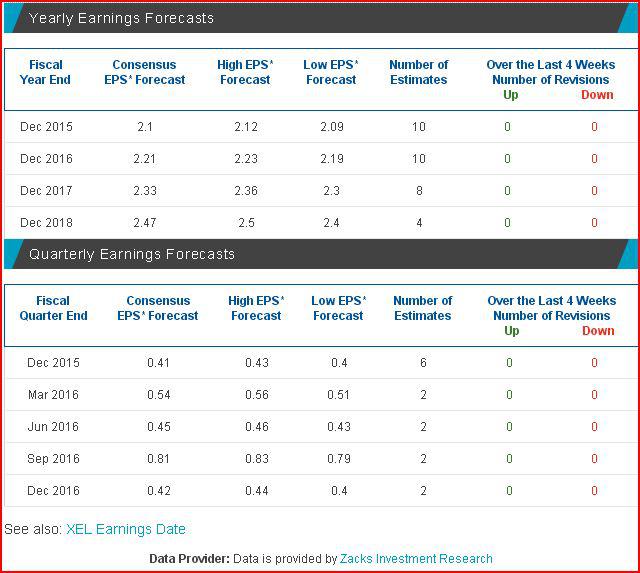 Insiders have been slightly bullish on the stock over the past year, while short interest is low at less than 3 Days to Cover.
One of the negatives about XEL is that it has coal-fired plants that likely will have to be replaced due to tightening emissions rules. However, the company is working on that problem, and already has reduced its carbon dioxide emissions by 22% since 2005. As noted above, the company already is planning on retiring some of those plants to further reduce its carbon emissions by 60% by 2030. It is in the early stages of moving on to renewable energy, but XEL is off to a good start.
Xcel Energy stock has formed a cup pattern since early 2015, and that is considered a bullish formation. Xcel Energy's next earnings report is scheduled for January 28, 2016 before the market open.

Duke
My third pick is Duke Energy Corporation (NYSE:DUK). Duke is the largest electric-power holding company in the U.S. and has operations in Canada and Latin America as well. Based in Charlotte, North Carolina, it has a market cap around $50 billion.
Duke pays a dividend of about 4.6%. Since the beginning of 2011, it has returned about 10.9% annually. As shown below, Duke tends to raise the dividend in the middle of each year.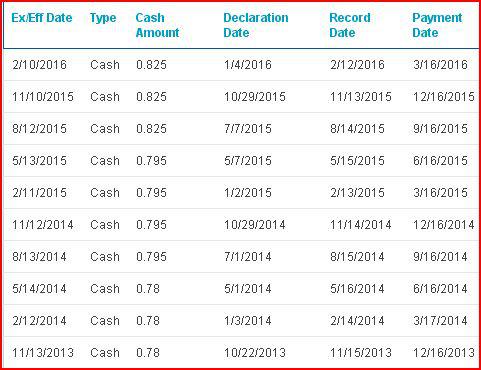 Duke Energy's most recent earnings report was solid. It reported $1.47 per share, compared to $1.40 in the same period a year earlier, and diluted earnings of $1.35. Guidance for 2015 was slightly narrowed, from $4.55 - $4.75 to $4.55 - $4.65, but still represents 4-6% growth. Duke missed estimates by $0.05 in the quarter. However, its profit grew 4.9% when excluding a settlement charge and other special items.
Analyst forecasts have been ratcheted down Duke's change in guidance and perhaps due to weather issues. However, they still show steady expected growth in earnings over the next few years, with 2018 earnings per share over 13% higher than those for 2015.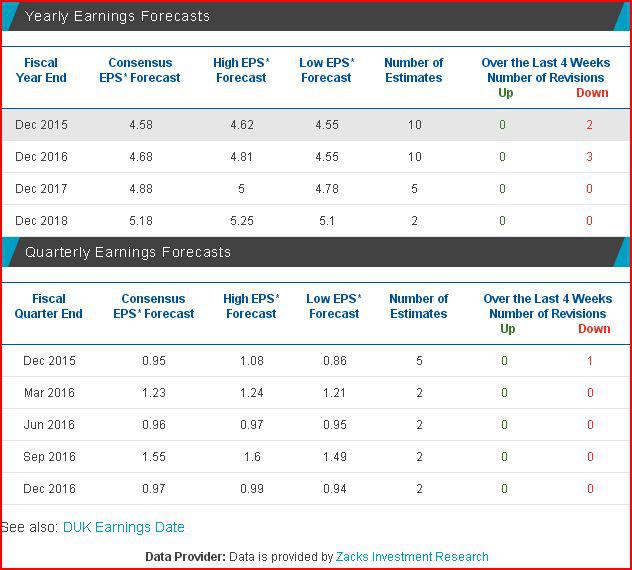 Duke, along with many other utilities, is making a major push into renewable energy. As stated during the third quarter earnings call held on 5 November 2015:
On the regulated side, we're on track to complete construction of 128 megawatts of utility scaled solar in North Carolina by the end of this year and our moving forward with investments in both South Carolina and Florida. Our commercial renewables portfolio also continues to grow with demand for wind and solar projects throughout the U.S. is supported by renewable portfolio standards and growing customer demand. We have a number of commercial wind and solar projects slated to come online later this year, which will increase this portfolio to over 2,700 megawatts of capacity.
Duke is continuing to make progress with its environmental agenda. It recently reached agreement with consumer and environmental groups that were fighting its Edwardsport coal gasification plant in Indiana. As part of the settlement, Duke will stop burning coal within seven years at its New Albany power plant, provide energy assistance for needy customers, and spend $500K for solar projects at churches, schools and other community sites.
Duke has steady earnings and is a solid performer. It is my third pick only because it disappointed analysts last time around and you never know how long that will continue, but otherwise it looks reliable. Having sold off from around $90 at the beginning of 2015 to its current price in the low $70s, Duke is not a stock you would be buying at extreme highs. Duke is expected to report its next earnings report on 18 February 2016 before the market open.
Conclusion
The US economic situation is unsettled. The Fed appears to be fighting major headwinds with its decision to begin raising interest rates in the face of a slow-growth economy. In addition, the odds of a recession are rising. However, the utility sector is an ideal place to park funds during a rate hike cycle, and the fact that it has sold off over the past year makes it interesting for value and dividend investors.
If the economy deteriorates into a recession, utility stocks will take a hit along with many other sectors. However, conservative utility stocks should rebound as they have in the past, and you never know when that will happen. Given the growing uncertainty surrounding the economic situation, beginning to diversify into proven utility winners such as the stocks mentioned above seems prudent.
Disclosure: I/we have no positions in any stocks mentioned, and no plans to initiate any positions within the next 72 hours.
I wrote this article myself, and it expresses my own opinions. I am not receiving compensation for it (other than from Seeking Alpha). I have no business relationship with any company whose stock is mentioned in this article.