If you have been a regular follower of my work then you know I keep 20%-25% of my portfolio in high yield, which I define as anything over 4%. This has led to a solid stream of income as well as dividend reinvestments generating serious compounding for future income. I'm invested in several mortgage real estate investment trusts, business development corporations, oil companies and telecoms. The market has provided a good opportunity to add to many of these sectors in the last few weeks. I have said before that I own just one telecom, but it consistent dividends have been marvelous. I'm talking about AT&T (NYSE:T). I have covered the name many times.
Overall, the share price has been a bit boring (or rather stable), but I like that. I mean growth is nice, but a consistent trading range has allowed me to trade around a core position in the stock. I am in the name for the dividend. Simple as that. Why? Well I invite you to review this critical piece where I depicted the incredible strength of the company's growing dividend payments over time, and it really is impressive. But of late, I have held the stock may also offer growth in addition to the bountiful dividend and reinvesting the dividends to acquire more shares.
Here's the problem with AT&T. To support the notion of share price growth we have to look at the performance of the company. And although I have covered numerous angles on AT&T, we haven't really gotten into the numbers. The company does have a history of so-so quarters, rarely blowing the numbers away but also seldom missing estimates terribly. This has led to predictability in the share price. But with a growing wireless network bringing in new customers with its strong LTE signal and a 4G LTE network, something has to give. It also continues to offer TV and high-speed Internet services and has deals where consumers get a discount on phones/tablets if they purchase lucrative data plans and sign extended period agreements. But the proof is in the performance and frankly, the company is just boring on that front. There is no excitement, and that is the problem. It's a high quality problem? By that I mean it's stable.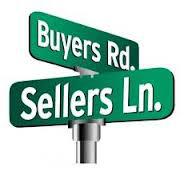 Source: Thinkstock.com
But just how well is AT&T doing? Well in the company's just reported fourth quarter, AT&T delivered performance that caught me by surprise. First the revenues. These actually missed estimates by $650 million. But it's just a headline number and doesn't tell us much so we have to dig deeper. It's notable that these revenues are up 22.2% year-over-year. That's incredible for a telecom giant of this size but is in large part due to the DIRECTV acquisition.
Of course with such a giant purchase we have to be on the lookout for expenses rising at a rapid clip weighing on margins. Well, compared with Q4 2014, operating expenses were $34.6 billion versus $39.9 billion. If I am reading the release properly this is a drop of $5.3 billion year-over-year. Considering all of the new issues under managements' belt this surprised me. However, operating income rose to $7.5 billion vs. -$5.5 billion last year. But if we adjust for the merger expenses operating income was $7.1 billion vs. $5.0 billion while operating income margin was 17.9% versus -15.9% last year. Further, operating income margin was up to 16.8, up 230 basis points from Q4 2014. That's a win.
Taking into account revenues and expenses, net income was $5.0 billion, or $0.65 per share, compared to net loss of $4.0 billion, or $0.77 per diluted share in the year-ago quarter. But it's a GAAP number and doesn't tell us much. Thus an adjusted number is more appropriate. If we adjust for 0.22 non-cash actuarial gain on benefit plans from the annual re-measurement process and $0.20 of costs primarily for merger and integration related items, earnings per share was $0.63 compared to an adjusted $0.56 in the year-ago quarter, an increase of 12.5%. This also in line vs. analyst estimates. It's boring. It's not flashy. It is stable. Just what I expect and want from AT&T.
I was further impressed with strong cash flow of $8.2 billion in operational cash and $3.1 billion in free cash flow after capital expenditures. On top of this the customer additions were stronger than I have seen in some time here in 2015. The company pumped $20.7 billion of capital investment into the company and saw 2.8 million wireless net adds; 2.2 million domestically. The 4G LTE network has expanded to 355 million POPs. The company saw 214,000 DIRECTV net adds as well.
As if this wasn't enough in this solid quarter, the company has given us strong guidance for 2016, but also has no changes to long-term DIRECTV guidance. I have been waiting for these numbers. And they show why the name continues to be my "cup of T." The company sees double-digit revenue growth with adjusted earnings growing in the mid- to- high single digits. It expects stable margins, capital spending of about $22 million and, the kicker, a 70% payout ratio for the dividend. I just can't ask for much more. I'm in this for the long term, planning to hold the name for 30 years. Collecting/reinvesting dividends, trading around the core position, and adding the holdings whenever the yield gets noticeably higher. Right now the dividend is up another penny from last year. I am looking for the same raise again this year as the debt gets paid down. I will note the payout ratio was 64% this year. AT&T is a serial dividend raiser and it is my hope to see a $0.50 quarterly dividend by 2017. Stay the course.
Note from the author: Christopher F. Davis has been a leading contributor with Seeking Alpha since early 2012. If you like his material and want to see more, scroll to the top of the article and hit "follow." He also writes a lot of "breaking" articles that are time sensitive. If you would like to be among the first to be updated, be sure to check the box for "Real-time alerts on this author" under "Follow."
Disclosure: I am/we are long T.
I wrote this article myself, and it expresses my own opinions. I am not receiving compensation for it (other than from Seeking Alpha). I have no business relationship with any company whose stock is mentioned in this article.