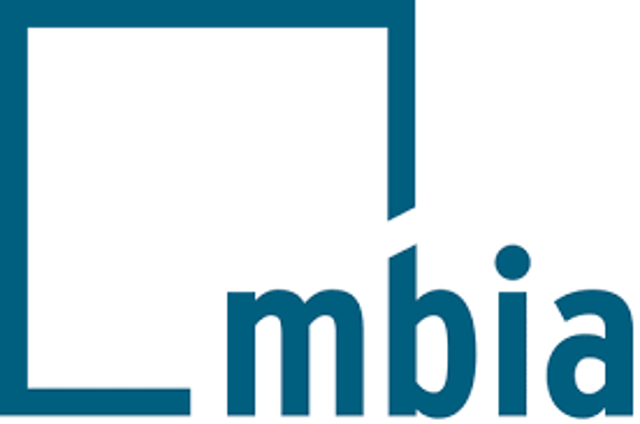 MBIA Inc., (NYSE:MBI) operates one of the largest financial guarantee insurance businesses in the industry. The company's primary U.S. public finance insurance business is primarily operated through National Public Finance Guarantee Corporation (National). The international and structured finance business is primarily operated through MBIA Insurance Corporation. National is rated AA+ with a stable outlook by Kroll, AA- with a stable outlook by S&P, and A3 with a negative outlook by Moody's. National is where all the value of MBIA resides, as it no longer retains a direct financial relationship with MBIA Corp. This is very important because if losses on the legacy structured finance portfolio create liquidity or solvency issues for MBIA Insurance Corporation, National would not be impacted. The company is severely misunderstood and undervalued at current levels.
At a recent price of $5.75 and with 155,239,723MM shares outstanding, MBIA has a market capitalization of roughly $893MM. For that price, investors get $29.55 per share of adjusted book value and $24.20 per share of book value. Shareholders' equity was $3.702 billion as of the end of the 3rd quarter. In the 3rd quarter, MBIA reported operating income of about $24MM. The company is not writing a great deal of new insurance currently, due to a lack of demand because of low rates. Management has determined that the best utilization of surplus capital is stock buybacks. Through the 3rd quarter, MBIA has repurchased 39MM shares for $297MM, and on October 28th, the company authorized an additional $100MM in share repurchases. It is very unique for a company to be trading at such distressed prices, while still having the surplus capital to take advantage and buy back its own shares so cheaply. While the last decade has presented a plethora of problems for MBIA, the primary concern moving forward is Puerto Rico.
MBIA's largest exposure in Puerto Rico is to the electric utility PREPA. Recently, the ad-hoc creditors committee and PREPA agreed that creditors would take a 15% haircut, providing $800MM of debt service relief to PREPA. The bond insurers, including MBIA, would provide a surety bond that would assure that the newly issued bonds would obtain an investment grade rating. As part of the deal, Puerto Rico's legislature was required to pass a law raising the rate on electricity. Keep in mind that the base rate has not increased since the late 1980s and the input, oil, has seen its price decline below $30 per barrel, creating an enormous windfall. While Puerto Rico does pay higher rates than many U.S. states, its electricity is cheaper than most of its peer Caribbean islands. The legislature didn't pass the law in time and the deal fell apart over the short term.
Puerto Rico has pursued a scorched earth policy in its negotiations with creditors. The island's government seems only to be willing to settle for being allowed retroactive access to Chapter 9 in lieu of consensual negotiations. This being an election year, many Democrats and some Republicans are actually considering this despite the fact that the island hasn't even produced audited financial statements, and has admittedly been guilty of corruption and horrible management for decades. Whether the deal is consensual or through Chapter 9, I do believe PREPA gets done, which would be a huge relief for MBIA. No matter what, the losses will be very manageable and will be paid over 30 years, significantly reducing the present value of payments. MBIA's other major exposures are to the strongest credits where defaults still might be unlikely, including the GO bonds and Senior COFINA bonds backed by the sales tax. The Highway and Transportation bonds are probably the biggest real concern, but it would seem that a PREPA-like workout is a realistic possibility as once again these are revenue bonds, which have protections in Chapter 9.

Source: MBIA 3rd quarter 2015 10-Q
The company has an investment portfolio of roughly $6.514 billion. MBIA ended the 3rd quarter with unearned premium revenue of $1.699 billion. Loss and loss adjustment expense reserves were $480MM. The insurance loss recoverable was $437MM. The company doesn't break out its specific reserves for issuers or Puerto Rico, but it has definitely begun reserving for losses. Severities shouldn't be that bad on the major exposures, and MBIA's investment portfolio and unearned premium schedule will easily handle the cash flow needs. There are a lot of legacy issues from the Structured Finance business, such as Zohar, that could threaten the liquidity of that aspect of the business; however, after the separation, National is protected, so I'm not going to go into all of the details for the sake of time. I ascribe no value whatsoever to the Structured Finance business.
While there are possibly some tax considerations that must be addressed, I believe that at some point a merger with Assured Guaranty (NYSE:AGO) would make a great deal of sense. The company has operating expenses of about $100MM a year and is not writing enough business to warrant that. It is important to note that MBIA's operating income includes a full tax provision despite the fact that the company will not be paying virtually any federal taxes for many years into the future. This is probably a big reason why a deal hasn't occurred, as it does make great business sense from an operating standpoint. MBIA made a ton of mistakes leading up to the Financial Crisis; there is no doubt about that. With that said, the company has paid all of its claims which says something and really emphasizes the value of bond insurance. Clearly, the stock is incredibly volatile, but as a value investor, I don't believe volatility is the same as risk. Current prices make MBIA a very intriguing buy. I view AGO as the surer bet, but MBIA can be just as lucrative for the enterprising investor, but I wouldn't buy it in the same size due to a broader spectrum of uncertainties.
Disclosure: I am/we are long MBI, AGO.
I wrote this article myself, and it expresses my own opinions. I am not receiving compensation for it (other than from Seeking Alpha). I have no business relationship with any company whose stock is mentioned in this article.