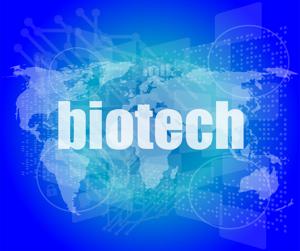 One year ago, I published an article entitled "A European Biotech Stock Basket For 2015" followed by an update around mid-year. The purpose of these articles was to review a selection of European micro-cap biotechs of interest, which shared a combination of strong fundamentals and apparent undervaluation.
The global context of economic turmoil and the exacerbated pressure on the biotech sector in the first weeks of 2016 has not escaped anyone's attention. If this situation were to last throughout the year, it is not hard to imagine that some of the smaller-capitalized biotechs that enjoyed generous market conditions to raise much needed working capital in the last two years could be confronted with increasing difficulties - in the case of small-cap biotechs, this probably means heavy dilution unless any other non dilutive income source is already available.
Hence, it could be a smart move in the coming months to focus on biotechs with either foreseeable revenues in the next years or ongoing partnerships with bigger pharma players which could provide welcomed milestone revenues. In this view, here is a personal selection of some promising European biotechs which also present interesting catalysts in 2016.
Favorite European biotech picks for 2016
1. Ablynx (OTC:ABLYF) (OTC:ABYLY) - The Belgian biotech is developing a "Nanobody" (single-domain antibody fragments) platform which does share some features with fellow Belgian biotechs Galapagos and arGEN-X. While Ablynx has an extensive pipeline of therapeutic targets mostly supported by long-term big pharma partnerships, the most promising compound in the mid-term is undoubtedly ALX-0061, a potential best-in-class IL-6R inhibitor for the treatment of rheumatoid arthritis (RA) and systemic lupus erythematosus (SLE) currently in Phase 2b trials and partnered with Abbvie (NYSE:ABBV) - the big pharma company which famously dropped Galapagos' Phase 2 RA treatment in 2015 to favor an internally developed JAK1 inhibitor. And while Abbvie does have several approved and in-development RA treatments, it does not yet possess a specific IL-6R inhibitor in its portfolio - a good opportunity for the big pharma to add a potentially effective RA drug with a differentiated pathway. In this perspective, parting ways with Galapagos only makes it more likely that Abbvie might double down on ALX-0061 if previous promising Phase 2 efficacy results are confirmed - the current deal includes $665 million in potential milestones plus royalties.
Ablynx expects to present the results of two ongoing Phase 2b trials of ALX-0061 (as a monotherapy and in combination with methotrexate) in H2-2016. Additionally, the biotech has an ongoing Phase 1/2a trial in infants with respiratory syncytial virus (RSV) that should be released soon, in H1-2016, following completion of patient recruitment in December 2015 - Ablynx's RSV program is still wholly-owned and could also present an interesting long-term value opportunity. More info on Ablynx can be found in this interesting article on the biotech. Given the difference between Galapagos' and Ablynx's current market caps (~$2 billion vs. ~$800 million) despite both companies sharing similar valuations one year ago, there appears to be a nice upside potential even at current share price levels.
2. TiGenix (OTC:TGXSF) - The Belgian/Spanish stem cell biotech was my top pick for 2015, and as predicted in my last "biostock basket" update the company successfully completed the Phase 3 trial of its leading allogeneic adipose-derived stem cell product, Cx601 - this prompted a 70% upside for the stock in the week following the announcement. While commercial perspectives are now getting substantial for Cx601 - with a European market approval poised for 2017 - the company announced a few weeks ago that it had filed for a U.S. IPO and was planning to be listed on the NASDAQ. Cx601 is now a mostly de-risked asset with foreseeable mid-term (2017-18) sales revenues and which could also generate profitable deals in the coming months - based on Cx601 alone, I previously estimated TiGenix's fair value to be over $400 million. With TiGenix's current market cap still hovering around $200 million, there appears to be a good short-term upside potential as the upcoming IPO will be the opportunity for many investors to get to know the undervalued cell therapy biotech.
Additionally, the biotech's mid-stage stem cell therapies also hold an attractive potential, with some interesting upcoming catalysts such as the release of AlloCSC-01's Phase 2 results in H2-2016 - given the huge market for this heart attack stem cell treatment, this asset could also provide a solid upside around mid-year.
3. Celyad (NASDAQ:CYAD) - This Belgian cell therapy biotech started a NASDAQ listing in 2015 and presents an interesting value thesis in a pioneering medical field. The company is developing C-Cure, an autologous stem cell treatment for chronic heart failure (CHF), which will have Phase 3 results in Q3-2016 from its ongoing European pivotal trial. Based on good Phase 2 efficacy results, I believe the outcome of this trial is likely to be positive. Beyond European approval, the Phase 3 results will be closely watched as the biotech recently confirmed that it had received clearance from the FDA to start a U.S. pivotal Phase 3 trial based on some, but not all, characteristics of its European Phase 3 protocol.
In mid-2015, Celyad's stock price hit the $60 mark (even €70 in Brussels) before pulling back to the $30 region twice (in October 2015 and in January 2016). Today's stock price therefore appears to be a good entry point in the perspective of the upcoming clinical results and the potential upside on the news. With over $115 million in cash at the end of Q3-2015, the company is also well-financed and should be able to start its upcoming U.S. pivotal trial without delay.
4. Genfit (OTCPK:GNFTF) - The French biotech leading the NASH race with its Phase 3 drug candidate, elafibranor, was no exception to a very harsh second semester for all NASH biotechs alike - Intercept (NASDAQ:ICPT) was down 60% from 6 months ago while Genfit lost around 20% over the same period. However, contrary to its biggest competitor, Genfit still has a lot to gain in terms of market recognition - the 4x valuation gap between both companies despite their similarities is still too large to be justified given all available data (see my latest article on the subject). Since there still appears to be a lot of misconceptions circulating around key elements of NASH trial designs even among supposedly informed analysts, one could expect that the release of detailed data will help establish the facts and quash the rumors on these complex issues - the scientific publication of full Phase 2b results is now expected in the following weeks (Q1-2016) as the initial article, originally due in H2-2015, was amended to reflect the new consensual definition of NASH resolution which will be the primary endpoint of Genfit's Phase 3 trial. This clear catalyst and potential partnerships which the company has repeatedly confirmed to be discussing should help the stock regain some ground (and hopefully more) in 2016. In the meantime, Genfit still had ~$70 million in cash in Q4-2015, which should allow the biotech to get its Phase 3 off the ground without delay and leave some room for ongoing negotiations.
5. Galapagos (NASDAQ:GLPG) - Yet another NASDAQ-listed Belgian biotech with a strong pipeline of mid-stage products, which recently achieved key stages of their development program (successful Phase 2b results in RA and Crohn's disease). Filgotinib, the biotech's most advanced product, is an oral JAK1-inhibitor initially partnered with Abbvie - the big pharma walked away from its deal in 2015 to favor a similar internally developed compound, only to be replaced a few months later by Gilead (NASDAQ:GILD) in an even bigger $2.1 billion deal. Currently sitting on a big pile of cash (over $600 million) thanks to its latest deals, the biotech is properly tooled to execute its development plans over the next years without worrying too much about market conditions - a strong fundamental perspective that should be supported by a nice series of catalysts in early 2016, such as several Phase 1 and Phase 2 clinical results (including 20-week results in Crohn's disease and early data in idiopathic pulmonary disease and cystic fibrosis) and the initiation of a large Phase 3 trial in RA.
6. Adocia (OTC:ADOCF) (OTCPK:ADOCY) - The French biotech developing best-in-class insulin therapies presents a strong long-term investment thesis based on a solid, structural partnership with Eli Lilly (NYSE:LLY) and compelling data from early clinical trials. Insulin is a huge market opportunity and clinical risks appear to be low given the therapeutic model developed (enhanced formulation of proven drugs). A batch of new trials was launched in 2015, and the cash position (~$75 million) is comfortable enough to keep on the pace while earning some milestone payments from Eli Lilly along the way (the deal struck in 2014 included $280 million in development milestones). In H1-2016, the biotech is expected to release early-stage proof-of-concept results in up to three Phase 1b insulin therapy trials (of its partnered BioChaperone Lispro compound) and also Phase 3 top-line data in an ongoing Indian trial of its diabetic foot ulcer (DFU) treatment. With these catalysts in mind, a recent pullback in the share price (from the $80-90 range to the low $60s) on no apparent fundamental reason could present a good buying opportunity.
7. Erytech (OTC:EYRYY) - This French biotech is developing an encapsulation technology platform aiming to improve the efficacy and tolerability of existing therapies (starting with the L-asparaginase enzyme) for the treatment of cancers. It started off with an acute lymphoblastic leukemia (ALL) treatment which is currently awaiting marketing approval in Europe based on positive Phase 2/3 data submitted by the biotech in September 2015 - the answer is expected in late 2016. Meanwhile, developments for the ALL and AML indications in the U.S. are ongoing and the biotech is also targeting pancreatic cancer in a Phase 2b trial, which should deliver efficacy results in early 2016 - a strong growth potential towards solid cancers for Erytech if results are good. The company has a cash balance of ~$50 million thanks to a private placement closed in December and it had a modest annual cash burn below $15 million in the last 3 years. Additionally, although its initial schedule seems to have been somehow delayed, Erytech reiterated in December its intention to conduct a U.S. IPO - perhaps another upcoming catalyst for 2016.
Update on some previous picks
Onxeo (OTC:OXNXF) - Everything seems to go smoothly on the clinical front for the French/Danish biotech specialized in orphan oncology… which makes it hard to explain why the stock declined nearly 50% in the last year despite a consistent newsflow that underscores this seemingly unappreciated clinical progress: In July 2015, over 50% of patients were randomized in Livatag's HCC Phase 3 trial, new positive data were presented in October from the Phase 2 trial of Validive, and efficacy results from Beleodaq's Phase 1b trial (in first-line treatment combined with chemo) just showed a compelling 67% complete response rate (CRR) - to be compared with a historical CRR at around 42% in first-line PTCL patients treated with CHOP alone. In addition to strengthening Beleodaq's conditional approval as a second-line treatment, this latest news also further confirms Beleodaq's (HDAC inhibitor) potential as a combination treatment in various other blood cancers and solid cancers - see my full investment thesis article for more details.
However, Onxeo's major value inflexion points in the next years remain the Phase 3 results of Livatag (poised to be released in early 2017) and the uptake in Beleodaq's and Sitavig's U.S. sales - as per the biotech's own words, both drugs still face "high barriers to entry" in their respective markets, although Onxeo's partners generated over $12 million in the first year of U.S. sales. In the meantime, news about the start of a potentially pivotal Phase 3 trial for Validive and other further trials with Beleodaq could help support the stock in 2016, while sales numbers for approved products will continue to be scrutinized. In all cases, considering the incredible current market cap of ~$125M for a biotech with 2 Phase 3 and 3 approved products, there really is no more fat to trim in my opinion.
Pharming Group (OTC:PHGUF) - The Dutch biotech is still working hard on the full roll-out of Ruconest, its human recombinant C1 inhibitor for the treatment of HAE - as Pharming's only advanced product, Ruconest's sales remain the main growth driver for the biotech. The product was being distributed by Salix in the U.S. but the company was bought last year by Valeant (NYSE:VRX). Although all commercial agreements reportedly remained unchanged after the acquisition, Pharming's commercial prospects on this key territory were negatively affected by last year's turmoil surrounding Valeant's accounting problems and the political debate on orphan drug pricing in the U.S. Meanwhile, the HAE prophylaxis Phase 2b trial is on the way (recruitment was completed in January) and results are expected in Q2-2016 - this could provide a nice short-term upside as results are very likely to be positive but it will not make up for lagging U.S. sales if this were still the case in the coming months. Full year 2015 financial results will be reported on March 10.
arGEN-X (OTC:ARGNF) - The Belgian therapeutic antibody biotech partnered with Shire (NASDAQ:SHPG) and Bayer (OTCPK:BAYZF) is still progressing smoothly towards important value inflexion points with its wholly-owned development program. On the clinical front, the company reported preliminary positive data from its ARGX-110 and ARGX-113 compounds and it is expected to report Phase 1b efficacy results for ARGX-110 in Q4-2016 and top-line Phase 1 results for ARGX-113 in Q3-2016 (before starting a Phase 2 trial before year end for the latter). On the financial front, arGEN-X just closed a ~$17.5 million private placement with U.S. funds advised by Federated Investors - in addition to the ~$50 million of cash it already had (end of Q3-2015) this will allow the company to keep all operations going in the next years at a good pace, not to mention that it does confirm a strong interest from U.S. investors for this high-potential biotech. See my full investment thesis article for more details.
MDxHealth (OTC:MXDHF) - The Belgian molecular diagnostics specialist just reported its largest sales volume increase in the last years with projected annual revenues of $16-20 million. While it is mostly known by U.S. investors for lending its technology platform to Exact Sciences' (NASDAQ:EXAS) Cologuard, the biotech is clearly making a name for itself in the U.S. diagnostics landscape independently from the fortunes of its American licensee. With its wholly-owned prostate cancer tests, ConfirmMDx and SelectMDx (which make up to 90% of the company's revenues), MDxHealth sold over 15.000 tests worldwide in 2015 and closed another string of significant insurance coverage deals - this has yet to translate into sizeable profits, as the company's net loss is improving quite slowly due to heavy operational expenses, but the path to sustainability is now quite clear.
MediGene (OTCPK:MDGEF) - In the last semester of 2015, the German TCR biotech got rid of some historical products (EndoTAG was sold and its U.S. spin-off Catherex was bought by Amgen (NASDAQ:AMGN) following T-Vec approval) and refocused on its early-stage pipeline of DC vaccines and TCR therapies, with the hope of bringing its first TCR candidate into the clinic in H1-2016. With its current cash reserve, MediGene's management expects to be able to fund all planned and ongoing trials until H2-2019, so this leaves some room to get to the clinic and generate enough data to attract potential partners or profitable deals before money runs out.
Conclusion
As a reminder, the main investment thesis developed in this ongoing series of reviews is that current leading small-cap European biotechs still present a great value opportunity when compared to U.S. equivalent companies.
The rationale behind that thesis is quite simple: An increasing number of European top-biotechs are reaching technological maturity or significant value inflexion points and they are targeting key indications largely similar to their U.S. peers. However, with globally lower valuations, they remain attractive buyout or partnering targets for international big pharma companies. Hence, despite the global volatility in stock markets and potentially dragging economic turmoil, I believe that this should lead nonetheless to a significant growth in European biotech stock valuations in the coming years.
Appendix - Here is an interesting read on the subject: "U.S. Venture Capital Acquires Appetite for European Biotech", WSJ, December 2015.
Disclosure: I am/we are long TGXSF, GNFTF, OXNXF, ARGNF.
I wrote this article myself, and it expresses my own opinions. I am not receiving compensation for it (other than from Seeking Alpha). I have no business relationship with any company whose stock is mentioned in this article.
Editor's Note: This article covers one or more stocks trading at less than $1 per share and/or with less than a $100 million market cap. Please be aware of the risks associated with these stocks.